Devices are Generating Massive Data Sets too
In addition, with the "Internet of Things" ("IoT"), Internet connected devices are growing in scope and reach, from about 2 billion devices in 2006 to a predicted 200 billion devices by 2020. These devices include, Voice Controlled Navigation Systems, Smart-Televisions, Wearable Technology (i.e. 'fitness trackers'), Smart Home Control and Security Systems, Internet-connected appliances. Most of these devices generate and collect data as they operate.
The Rise of Cloud Computing Boosts the "Data Ecosystem"
The growing adoption of cloud-based computing (i.e. computing performed on centralized 'cloud' servers) has led to a proliferation of connected devices, applications, and social media, resulting in an explosion of digital data. According to industry consultant IDC, there will be 175 zettabytes (each zettabyte has 1021 bytes) of data by 2025, representing a Compound Annual Growth Rate (CAGR) of 27% from 33 zettabytes of data in 2018. According to IDC, 49% of data will be stored in public cloud environments by 2025, an increase from approximately 30% today.
Accessibility to data is improving as well. In the past, data and analytics technologies were only accessible for few, highly trained individuals. This access is now more open, and, as a result, in an increasingly digital economy, many more individuals are becoming data consumers. For example, a 2020 study by IDC found 60% of enterprises cited more widespread adoption of analytics solutions by more employees and faster time to insights as first order benefits of data and analytics.
This widespread data, likely contains valuable insights for organizations, including key business and performance metrics, customer attributes and behavior, and product strengths and capabilities.
Unlocking Valuable Insights from Big Data Sets
AI / ML – Market Size
Today, enterprises are deploying AI/ML to unlock the insights from their hidden big data assets. With all the potential AI/ML applications, market forecasts are large:
Build A Horizontal Machine to Address Numerous Vertical Markets
As third-party market forecasts suggest, the AI/ML industry is a large market that will likely get much larger. One reason for this is that big data is not limited to a handful of industries. With enterprise adoption of ERP, CRM, and cloud during the 1990s and 2000s to capture data, companies across all verticals now have access to AI/ML to unlock the value of their data assets. Some examples of industries disrupted by AI/ML include:
Energy: America has 2.7 million miles of energy pipelines. Proper maintenance and operation of these assets are imperative to ensuring the safety of communities, workers, and the environment. High-tech devices called PIGs collect pipeline data, but analysis is left largely to Excel macros. But AI/ML has disrupted this legacy analysis. Read more HERE.
Financial Services: Regulations like MiFID II demand trading transparency for investors. Historically, investors have had to rely upon brokers to fill the best trade, and these trades mostly relied upon human decisions. And although we believe most brokers act in good faith, we cannot deny that there is limited transparency for investors. RBC's Aiden® platform uses the computational power of AI to improve trading results and insights for clients. Read more HERE.
Healthcare: The COVID-19 pandemic is at the forefront of health, business, and political news. Researchers are challenged not by data availability but by unification. There are no standards to data formatting, and researchers can spend 90% of their time formatting datasets to make them usable. To help researchers focus their time on data analysis rather than data formatting, AI/ML has been used to create a data lake to unify the datasets. Read more HERE.

Agriculture: Farmers must track and analyse numerous variables to make decisions that will affect their businesses over several years. Improper selection and application of fertilizers, for example, can cause chemical burns to plants, contaminated water, and soil acidification. Using AI to analyze crop images can help determining plant health and when fertilizers should be applied. Read more HERE.
Again, these are a few AI/ML examples in a universe of applications that is expanding. We believe that horizontal platforms applicable across multiple industry verticals will create the most value for AI/ML companies and their shareholders.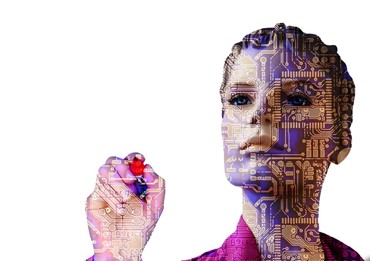 Investors Are Expecting Big Benefits from Extracting Big Data Insights
Underscoring the importance of data to the software ecosystem and investors, we point to the stock performance of recent IPO, Snowflake [SNOW: NYSE]. The company's value proposition of enabling customers to consolidate data from disparate systems and platforms into a single source in order to formulate business insights, build data-driven applications, and share data clearly resonated with customers and investors. For example, in the month of July 2020, Snowflake processed an average of 507 million daily queries across all its customer accounts, up from an average of 254 million daily queries during July 2020, or up nearly 100% y/y.
The company reached the US$500 million revenue milestone in record time: six years. Recognizing the value of data, investors were enthusiastic and the company's recent US$3.7 billion raise  was the largest software IPO ever. Furthermore, according to equity analysts at JP Morgan, "the steepest valuation we can recall in the software industry in the last couple of decades." Investor enthusiasm has already been factored into the stock's valuation, which a few weeks ago, was trading at about 57 times next year's revenue versus Microsoft's 9 times.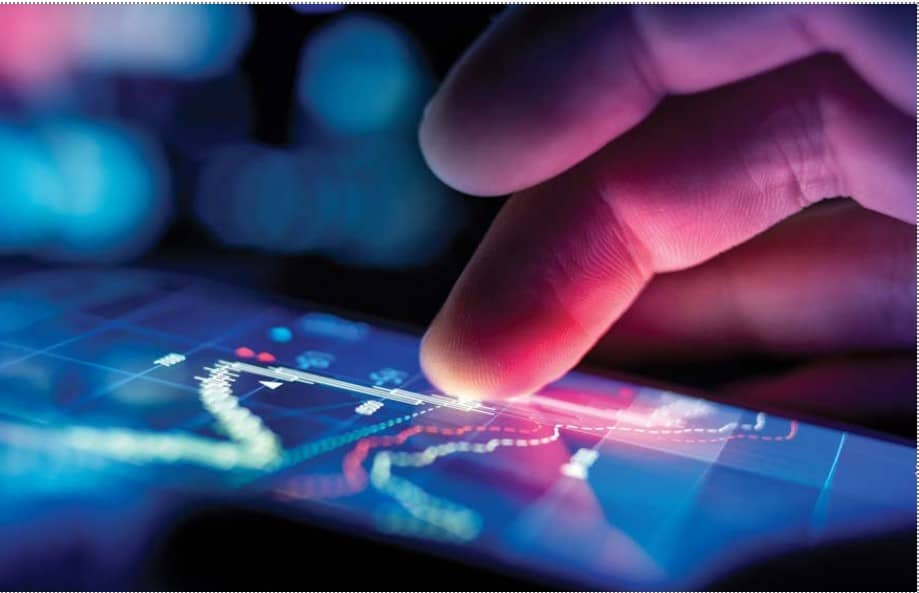 AnalytixInsight
Sophic Capital client AnalytixInsight Inc. ("AnalytixInsight" or the "Company") [ALY:TSXV; ATIXF:OTC] is a pure play artificial intelligence and machine learning small cap stock, against a backdrop where investors do not have many publicly traded small cap stocks to benefit from this secular theme. The company's FinTech solutions are used by The Wall Street Journal, Morningstar, Refinitiv, and Intesa Sanpaolo. Most investors we've spoken with, are generally well aware of AnalytixInsight's financial products solutions, CapitalCube and MarketWall. Some investors are also aware of the Company's workforce optimization offering, Euclides. However, the Company's core platform, which is capable of over 100 billion daily computations, creating machine-generated insights and content is horizontally adaptable to different industries beyond these initial two verticals. As a result, we believe Analytixinsight's target market could be much larger than the initial capital markets and workflow optimization markets.
Recall our belief that a horizontal AI/ML platform deployed across multiple verticals will create the most value for shareholders. AnalytixInsight is one such AI/ML company, and we will delve deeper in upcoming Sophic Capital reports.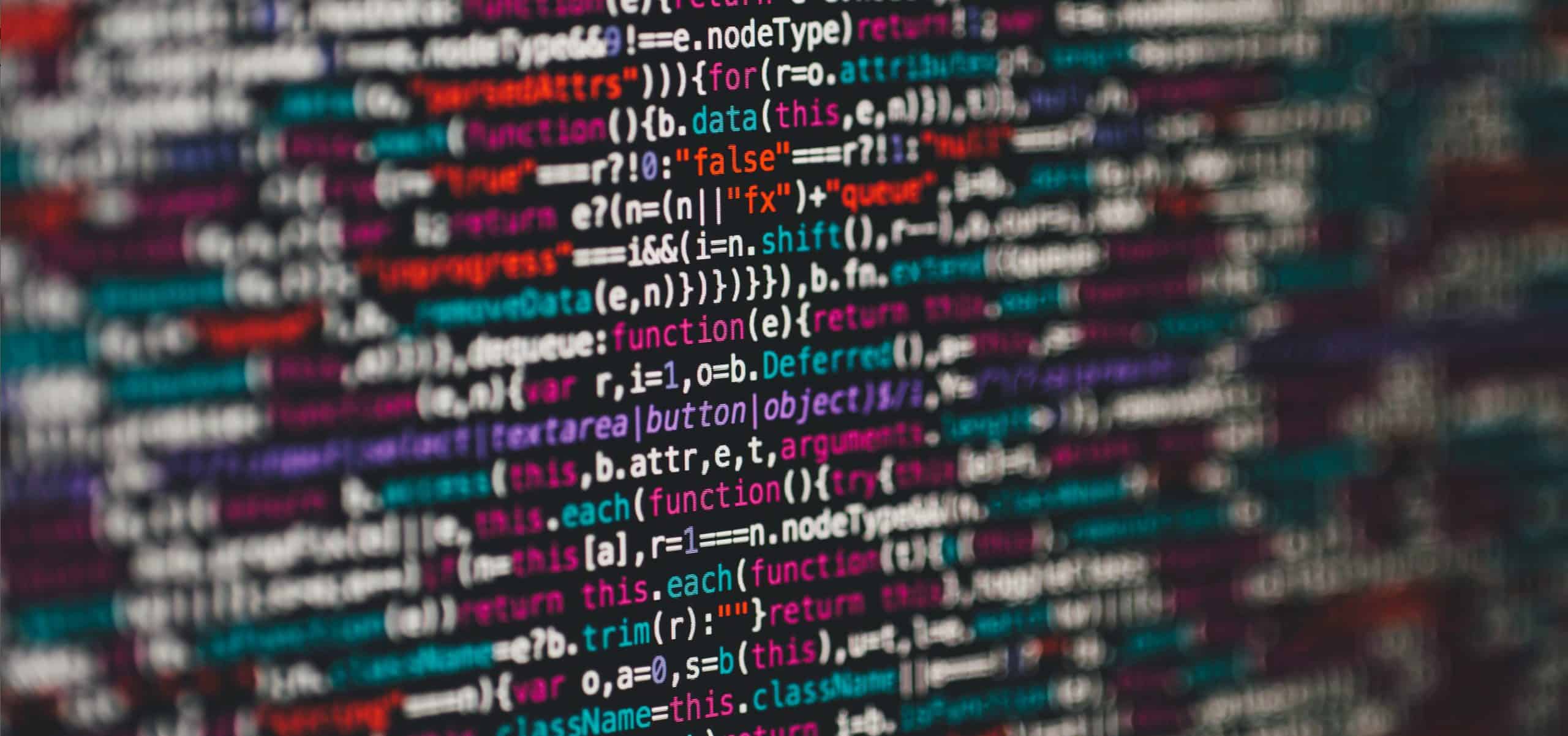 Disclaimer
The information and recommendations made available through our emails, newsletters, website and press releases (collectively referred to as the "Material") by Sophic Capital Inc. ("Sophic" or "Company") is for informational purposes only and shall not be used or construed as an offer to sell or be used as a solicitation of an offer to buy any services or securities. In accessing or consuming the Materials, you hereby acknowledge that any reliance upon any Materials shall be at your sole risk. In particular, none of the information provided in our monthly newsletter and emails or any other Material should be viewed as an invite, and/or induce or encourage any person to make any kind of investment decision. The recommendations and information provided in our Material are not tailored to the needs of particular persons and may not be appropriate for you depending on your financial position or investment goals or needs. You should apply your own judgment in making any use of the information provided in the Company's Material, especially as the basis for any investment decisions. Securities or other investments referred to in the Materials may not be suitable for you and you should not make any kind of investment decision in relation to them without first obtaining independent investment advice from a qualified and registered investment advisor. You further agree that neither Sophic, its, directors, officers, shareholders, employees, affiliates consultants, and/or clients will be liable for any losses or liabilities that may be occasioned as a result of the information provided in any of the Material. By accessing Sophic's website and signing up to receive the Company's monthly newsletter or any other Material, you accept and agree to be bound by and comply with the terms and conditions set out herein. If you do not accept and agree to the terms, you should not use the Company's website or accept the terms and conditions associated to the newsletter signup. Sophic is not registered as an adviser or dealer under the securities legislation of any jurisdiction of Canada or elsewhere and provides Material on behalf of its clients pursuant to an exemption from the registration requirements that is available in respect of generic advice. In no event will Sophic be responsible or liable to you or any other party for any damages of any kind arising out of or relating to the use of, misuse of and/or inability to use the Company's website or Material. The information is directed only at persons resident in Canada. The Company's Material or the information provided in the Material shall not in any form constitute as an offer or solicitation to anyone in the United States of America or any jurisdiction where such offer or solicitation is not authorized or to any person to whom it is unlawful to make such a solicitation. If you choose to access Sophic's website and/or have signed up to receive the Company's monthly newsletter or any other Material, you acknowledge that the information in the Material is intended for use by persons resident in Canada only. Sophic is not an investment advisor nor does it maintain any registrations as such, and Material provided by Sophic shall not be used to make investment decisions. Information provided in the Company's Material is often opinionated and should be considered for information purposes only. No stock exchange or securities regulatory authority anywhere has approved or disapproved of the information contained herein. There is no express or implied solicitation to buy or sell securities. Sophic and/or its principals and employees may have positions in the stocks mentioned in the Company's Material and may trade in the stocks mentioned in the Material. Do not consider buying or selling any stock without conducting your own due diligence and/or without obtaining independent investment advice from a qualified and registered investment advisor. The Company has not independently verified any of the data from third party sources referred to in the Material, including information provided by Sophic clients that are the subject of the report, or ascertained the underlying assumptions relied upon by such sources. The Company does not assume any responsibility for the accuracy or completeness of this information or for any failure by any such other persons to disclose events which may have occurred or may affect the significance or accuracy of any such information.
The Material may contain forward looking information. Forward-looking statements are frequently, but not always, identified by words such as "expects," "anticipates," "believes," "intends," "estimates," "potential," "possible," "projects," "plans," and similar expressions, or statements that events, conditions or results "will," "may," "could," or "should" occur or be achieved or their negatives or other comparable words and include, without limitation, statements regarding, projected revenue, income or earnings or other results of operations, strategy, plans, objectives, goals and targets, plans to increase market share or with respect to anticipated performance compared to competitors, product development and adoption by potential customers. These statements relate to future events and future performance. Forward-looking statements are based on opinions and assumptions as of the date made, and are subject to a variety of risks and other factors that could cause actual events/results to differ materially from these forward looking statements. There can be no assurance that such expectations will prove to be correct; these statements are no guarantee of future performance and involve known and unknown risks, uncertainties and other factors. Sophic provides no assurance as to future results, performance, or achievements and no representations are made that actual results achieved will be as indicated in the forward looking information. Nothing herein can be assumed or predicted, and you are strongly encouraged to learn more and seek independent advice before relying on any information presented.