Work Smarter not Harder With AI/ML
Introduction
In our report on Extracting Value from Artificial Intelligence & Machine Learning, we highlighted:
Artificial intelligence ("AI") and machine learning ("ML") are the technologies that can extract information from massive data sets that enterprises, humans, and machines are generating;

Third-party estimates pin AI/ML solutions to be a multi-billion market (even a US$733 billion market) this decade;

Sophic Capital client AnalytixInsight Inc. ("AnalytixInsight" or the "Company") [TSXV: ALY; OTC:

ATIXF

] is a pure play AI/ML firm with solutions used by The Wall Street Journal, Refinitiv, Morningstar, and Intesa Sanpaolo.
Moving from the First Vertical Success to the Next
AnalytixInsight's FinTech AI/ML solutions generate equity and ETF research content for leading institutions in the capital markets. These solutions address regulatory requirements that brokers face and offer research content to institutional and retail investors to aid their trading decisions. These solutions also generate concise and consistent content for leading financial portals including WSJ.com, Yahoo! Finance, and Refinitiv.
As impressive as AnalytixInsight's FinTech AI/ML success is, we believe the Company is embarking on increasingly monetizing its AI/ML expertise in another market – workforce optimization ("WFO"). As discussed in our CEO interview, AnalytixInsight – Meet the CEO of Sophic Capital's Newest Client and follow up piece, Extracting Value from Artificial Intelligence & Machine Learning, we believe AnalytixInsight can horizontally apply its AI/ML platform across multiple markets. From this perspective, investors are likely to positively view the Company's success in the WFO segment; even more so, if this success is easily visible on the Company's financial statements. Longer term, we believe the Company can leverage its platform to offer solutions in several additional verticals.

Workforce Optimization – A Short Primer
When it comes to optimizing enterprise operations, many people think about machinery, supply and manufacturing chain logistics, and leveraging cloud computing. However, optimizing employee performance is often overlooked.          
Think about scheduling a telecom worker to install a fiber optic connection. Many problems that may arise, could likely have been anticipated in advance. For example, the customer reschedules but the worker doesn't receive the info; the worker doesn't have a part to complete an installation; additional personnel are required to pull cable; or the company must pay overtime since the day's prior jobs took longer than expected.
Workforce optimization aims to eliminate these types of inefficiencies to identify performance gaps and improve staff productivity. This is done by analyzing data to streamline operations, forecasting/assigning workloads, and appropriately scheduling staff, allowing businesses to work smarter, NOT harder.
WFO Benefits
Traditionally, streamlining workforce performance relied upon informal feedback from many points of contact – employees using pens and clipboards to capture job details; customer complaints; and watercooler conversations. Today's WFO solutions leverage technologies that include artificial intelligence and predictive analytics. Regardless of the amount of technology an enterprise deploys, all WFO solutions seek to achieve similar goals:
Optimize customer satisfaction and reduce churn;
Streamline operational performance;
Reduce costs;
Uncover opportunities for employees to upsell and cross sell services and products;
Improve employee skill matching to workflow, and;
Enable employee decision making.
WFO solutions must have key features to address these goals:
Workforce scheduling;
Worker performance analytics;
Job quality analytics, and;
Improved communications between workers and management.
Addressing Personal Data Privacy
WFO visibility also has another benefit that is increasing in importance globally – adherence to regulatory and enterprise compliance policies. For example, Europe's General Data Protection Regulation and California Consumer Privacy Act both regulate the collection and use of consumer data. WFO can help prevent sharing of consumer data (forwarding enterprise customer data to a supplier, writing a customer's contact details on a piece of paper and leaving it at a restaurant, for example).
Some investors may think WFO is not an investable theme because of employee privacy issues. However an Accenture surveyed more than 10,000 workers, across all skill levels and generations, and 1400 C-level executives, in 13 countries and 13 industries found that 92% of employees would consider allowing employers to collect data about them if it led to better personal productivity, well being or other benefits.
Workforce Optimization Crucial During COVID-19 Pandemic
Workforce optimization has come into sharper focus due to the pandemic, as more workers are working remotely, which adds a layer of complexity to managing workers and associated workflows.
According to Deloitte, the COVID-19 pandemic affected 2.7 billion workers in the global workforce (4 out of every 5). Returning to work and servicing customers won't be uniform since restrictions vary by jurisdiction. Workforce optimization will have to adapt to keep employees and customers healthy and safe. Some businesses will contract; others will expand, affecting supply and manufacturing chains as well as customer projects.
That said, we do not expect WFO to be temporary, as it delivers lasting savings into work processes, which will persist beyond the end of this health crisis.
WFO Costs Savings Across Various Businesses
Any industry can benefit from WFO. Call centers were early WFO adopters, leading to automated decision tree improvements, analyzing recorded calls for better customer and employee outcomes, for example. DMG Consulting estimated that contact center WFO solution revenues were US$1.012 billion in 2010 and US$1.855 billion by the end of 2018, or about 8% compound annual growth rate over that period. In other words, WFO solution revenues in just the call center segment, added an incremental market opportunity of about US$80 million every year, over the past decade.
But WFO has expanded into other verticals – retail, manufacturing, and financial services are key WFO adopters. A Forbes article quoted MIT Sloan School of Management research that found optimum staffing levels increased sales performance by 10% in the fashion retailer's stores studied. The same researchers found that although retailers' stores were achieving 85% to 95% of their potential sales, MIT's staff optimization method could convert 99% of potential sales, a 14% sales increase.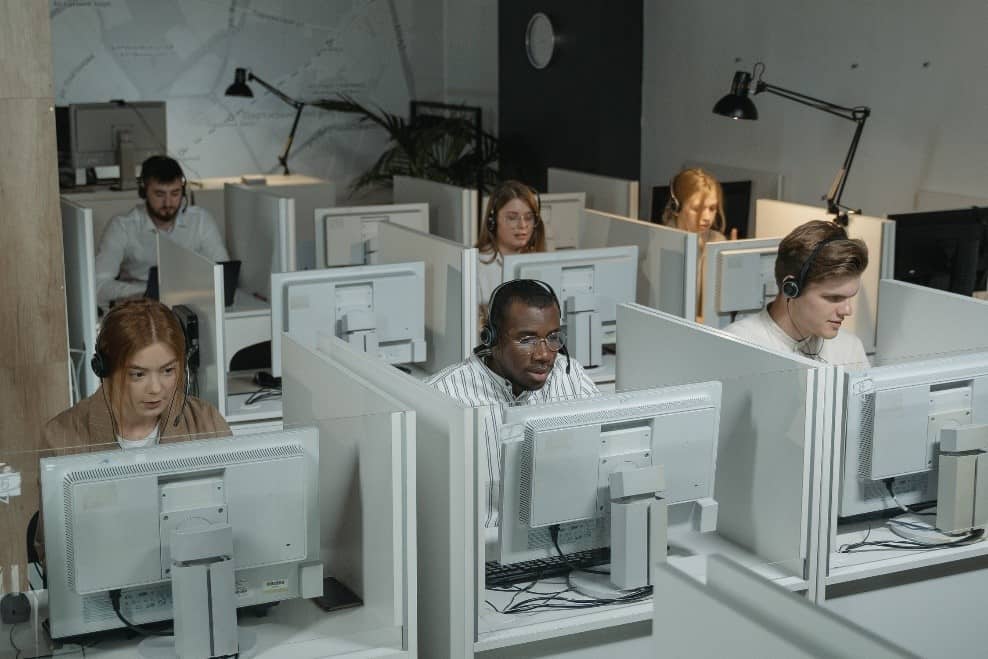 AnalytixInsight's Euclides Acquisition Has Extended Its Core AI Platform To WFO
In 2017, AnalytixInsight entered the WFO market by closing its Euclides Technologies acquisition. The consideration paid was about US$200,000 in cash and approximately 5.4 million common shares. Euclides successfully attained revenue milestones laid out in the Purchase Agreement, and as a result, AnalytixInsight issued close to 3.1 million common share purchase warrants to Euclides shareholders. Based in New York, Euclides is led by experts with decades of industry experience. Euclides' footprint penetrated global customers representing over 100,000 workforce personnel across multiple industries. The unit's customers include Power and Utilities providers and big box retailers that deploy field personnel. Euclides contributed about $3.5 million to AnalytixInsight's 2019 revenue.
To further accelerate growth, Euclides joined the IFS Partner Network to sell and implement IFS software as well as develop AI/ML product offerings with IFS for the FSM ("field service management") industry. IFS is a global company that develops and delivers enterprise software for customers that manufacture and distribute goods, maintain assets, and manage service-focused operations. Together, Euclides and IFS help organizations maximize operational efficiency, increase revenue, reduce costs, and improve customer satisfaction.
In 2019, one of Euclides' former WFO partners, ClickSoftware, was acquired by enterprise software behemoth Salesforce [NYSE:CRM] for US$1.35 billion. Although Salesforce didn't provide any valuation metrics, President Mark Hawkins noted during Saleforce's Q2/2020 conference call that the increase in fiscal year 2020 revenue guidance included "…approximately (US)$25 million in revenue from ClickSoftware". The acquisition closing date suggests approximately four months of revenue contribution in that fiscal year, implying Salesforce may have paid as much as 18 times revenue. This industry development, while demonstrating the appeal of WFO to big software vendors, also produced a 2020 headwind on AnalytixInsight's Euclides revenue (in addition to COVID-19). At the same time, this development provided an impetus for Euclides to target partners and clients looking to augment their WFO offerings, by extensively utilizing AI and machine learning.
The team at Euclides exemplifies what we look for in a partner organization. They bring industry-specific expertise and are well-respected in the markets they serve. Through this strategic partnership, they can now offer and consult on a workforce automation tool that provides their customers with greater configurability and choice in deployment model than any other product on the market.
Parker Zanios
IFS Director of Partner Alliances, North America
Euclides Could Surface Value for AnalytixInsight In the Near Term
During 2020, micro cap stock AnalytixInsight pivoted away from ClickSoftware's workforce management solutions. As a result, total Q2/20 reported revenues were about $750K, down approximately 35% year-over-year. At the same time and through 2020, management has been hard at work, ramping up efforts via the relatively newer IFS partnership. These efforts are expected to lead to the addition of several new clients, as per the Company's Q2/20 MD&A filing. As a result, management is highly confident in the company's efforts that are coming to fruition, which will result in transitioning away from being from a ClickSoftware systems integrator to a product licensing platform via its partner, IFS.
In our AnalytixInsight – Meet the CEO of Sophic Capital's Newest Client report, CEO Prakash Hariharan stated that the Company expects to have positive news about Euclides relatively soon as demand for cloud-based Workforce Management continues to grow. He also noted that "…there will be a growth driver in this offering…" as the Company leverages its AI/ML capabilities, and that these catalysts should "….directly and meaningfully grow AnalytixInsight's reported revenue." Although he wouldn't elaborate further, Mr. Hariharan was confident about Euclides' outlook. While investors await this news to gain clarity into Euclides' potential to be a primary driver of AnalytixInsight's business, the direct P&L impact as conveyed by Mr. Hariharan, should help investors determine the positive impact to the business from these developments.
Disclaimer
The information and recommendations made available through our emails, newsletters, website and press releases (collectively referred to as the "Material") by Sophic Capital Inc. ("Sophic" or "Company") is for informational purposes only and shall not be used or construed as an offer to sell or be used as a solicitation of an offer to buy any services or securities. In accessing or consuming the Materials, you hereby acknowledge that any reliance upon any Materials shall be at your sole risk. In particular, none of the information provided in our monthly newsletter and emails or any other Material should be viewed as an invite, and/or induce or encourage any person to make any kind of investment decision. The recommendations and information provided in our Material are not tailored to the needs of particular persons and may not be appropriate for you depending on your financial position or investment goals or needs. You should apply your own judgment in making any use of the information provided in the Company's Material, especially as the basis for any investment decisions. Securities or other investments referred to in the Materials may not be suitable for you and you should not make any kind of investment decision in relation to them without first obtaining independent investment advice from a qualified and registered investment advisor. You further agree that neither Sophic, its, directors, officers, shareholders, employees, affiliates consultants, and/or clients will be liable for any losses or liabilities that may be occasioned as a result of the information provided in any of the Material. By accessing Sophic's website and signing up to receive the Company's monthly newsletter or any other Material, you accept and agree to be bound by and comply with the terms and conditions set out herein. If you do not accept and agree to the terms, you should not use the Company's website or accept the terms and conditions associated to the newsletter signup. Sophic is not registered as an adviser or dealer under the securities legislation of any jurisdiction of Canada or elsewhere and provides Material on behalf of its clients pursuant to an exemption from the registration requirements that is available in respect of generic advice. In no event will Sophic be responsible or liable to you or any other party for any damages of any kind arising out of or relating to the use of, misuse of and/or inability to use the Company's website or Material. The information is directed only at persons resident in Canada. The Company's Material or the information provided in the Material shall not in any form constitute as an offer or solicitation to anyone in the United States of America or any jurisdiction where such offer or solicitation is not authorized or to any person to whom it is unlawful to make such a solicitation. If you choose to access Sophic's website and/or have signed up to receive the Company's monthly newsletter or any other Material, you acknowledge that the information in the Material is intended for use by persons resident in Canada only. Sophic is not an investment advisor nor does it maintain any registrations as such, and Material provided by Sophic shall not be used to make investment decisions. Information provided in the Company's Material is often opinionated and should be considered for information purposes only. No stock exchange or securities regulatory authority anywhere has approved or disapproved of the information contained herein. There is no express or implied solicitation to buy or sell securities. Sophic and/or its principals and employees may have positions in the stocks mentioned in the Company's Material and may trade in the stocks mentioned in the Material. Do not consider buying or selling any stock without conducting your own due diligence and/or without obtaining independent investment advice from a qualified and registered investment advisor. The Company has not independently verified any of the data from third party sources referred to in the Material, including information provided by Sophic clients that are the subject of the report, or ascertained the underlying assumptions relied upon by such sources. The Company does not assume any responsibility for the accuracy or completeness of this information or for any failure by any such other persons to disclose events which may have occurred or may affect the significance or accuracy of any such information.
The Material may contain forward looking information. Forward-looking statements are frequently, but not always, identified by words such as "expects," "anticipates," "believes," "intends," "estimates," "potential," "possible," "projects," "plans," and similar expressions, or statements that events, conditions or results "will," "may," "could," or "should" occur or be achieved or their negatives or other comparable words and include, without limitation, statements regarding, projected revenue, income or earnings or other results of operations, strategy, plans, objectives, goals and targets, plans to increase market share or with respect to anticipated performance compared to competitors, product development and adoption by potential customers. These statements relate to future events and future performance. Forward-looking statements are based on opinions and assumptions as of the date made, and are subject to a variety of risks and other factors that could cause actual events/results to differ materially from these forward looking statements. There can be no assurance that such expectations will prove to be correct; these statements are no guarantee of future performance and involve known and unknown risks, uncertainties and other factors. Sophic provides no assurance as to future results, performance, or achievements and no representations are made that actual results achieved will be as indicated in the forward looking information. Nothing herein can be assumed or predicted, and you are strongly encouraged to learn more and seek independent advice before relying on any information presented.