The Bridge to A Vaccine or Treatment
COVID-19 Vaccine Hype a 'Grave Disservice' to the Public
"Grave Disservice" are the words of Merck & Co (NYSE:MRK) CEO Ken Frazier, during a July 2020 interview with Harvard Business School. We at Sophic Capital are not epidemiologists or virologists. Nor do we know anything about pharmaceutical companies and stocks. What we do know is that vaccine news has bombarded the market, often driving certain stocks and the markets upwards.
What we also know is that we'd rather rely upon experts like Mr. Frazier for vaccine development information than Fin Twit armchair pundits. Many medical experts state that there has never been a successful vaccine developed for any coronavirus. Thankfully, this dire fact has not stopped many vaccine developers, as evidenced by The New York Times Coronavirus Vaccine Tracker, from working to create the first successful vaccine against any coronavirus. But successful development of a vaccine or treatment is only the first step to reversing COVID-19's devastation.
Although a vaccine or treatment would be a great accomplishment, the logistics of manufacturing and distributing and immunizing the world will require time. For example, according to UNICEF, the percentage of children receiving the diphtheria, tetanus and pertussis vaccine is often used as an indicator of how well countries are providing routine immunization services. In 2019, global coverage rates for the third dose of the diphtheria, tetanus and pertussis vaccine reached 85%, up from 72% in 2000 and 20% in 1980. Again, we're not the experts and admit that a 30-year immunization program likely isn't the best proxy for a new vaccine. However, we present this example to illustrate that vaccinating a large population takes time.
While we wait for a vaccine or treatment, technology has stepped in to curb COVID-19 transmission.  Singapore was one of the first countries to check the spread of COVID-19 via its Trace Together track and trace application. But the cheapest technology to prevent COVID-19 spread is still a mask. However, both are little comfort to industries decimated by COVID-19 and the tragedies of every job lost. COVID-19 has also altered our collective psyches to where we don't want to fly, conduct face-to-face business meetings, go to the office or the classroom, or get on a public bus. To alleviate these lifestyle and economic changes, what if we had technology that detected COVID-19 while we wait for a treatment or vaccine – technology that can tell us in real-time that the virus is present?  Read on!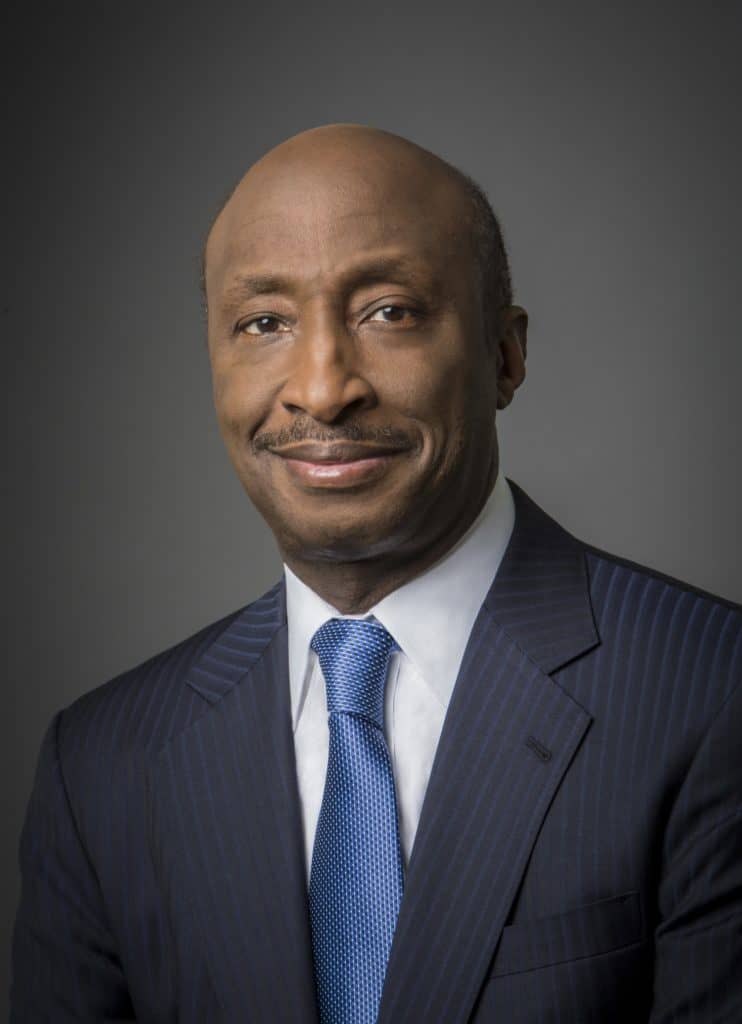 I think when people tell the public that there's going to be a vaccine by the end of 2020, for example, I think they do a grave disservice to the public. I think at the end of the day, we don't want to rush the vaccine before we've done rigorous science. We've seen in the past, for example, with the swine flu, that that vaccine did more harm than good. We don't have a great history of introducing vaccines quickly in the middle of a pandemic.
Potential Solution – Not A Cure or Treatment but an Airborne COVID-19 Detector
Kontrol Energy (CSE:KNR, OTC:KNRLF), a Sophic Capital client and an emerging leader in the Smart Buildings industry, is developing new technology to detect and alert for COVID-19 in real-time. The technology, called Kontrol BioCloud® (BioCloud), is on-site device that samples air and detects of aerosol and droplet encapsulated viruses in indoor and outdoor environments. Working from a National Research Council of Canada grant, the detection mechanism successfully completed initial lab tests.
BioCloud's next stage involves real-time testing with the live COVID-19 virus in a controlled environment, which management anticipates could be completed by late August. Kontrol Energy ("Kontrol" or the "Company") will then submit a final report to the National Research Council of Canada for review. Note: Kontrol Energy is not making any representations about the operation of the BioCloud analyzer at this time, but initial results are positive.
We note that we believe that BioCloud would not require approvals from the United States Food and Drug Administration or any other health agency. BioCloud is a device that samples air to detect airborne COVID-19. It is non-invasive to humans and is better categorized as an air quality and continuous emission technology as opposed to an individual medical device.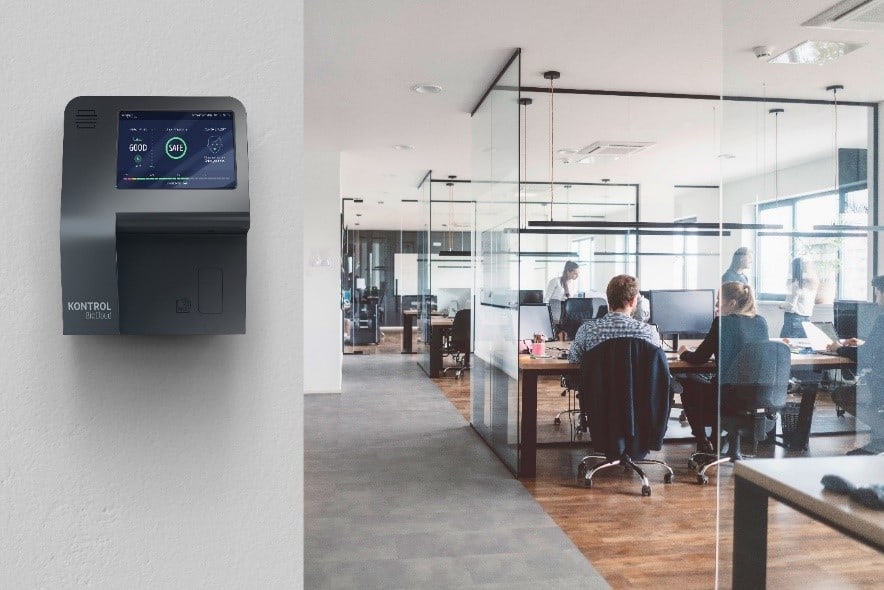 Artist Rendering of Kontrol BioCloud®
Source: Kontrol Energy
COVID-19 Detector Prototype Designed from Existing Deployed HVAC Products
Kontrol Energy's BioCloud prototype is based upon air quality and continuous emission solutions which Kontrol has deployed across hundreds of locations over the past decade. Kontrol has a long history of providing real-time data and energy management as well as emission compliance to a diverse and blue-chip customer base. Kontrol already measures volatile organic compounds inside numerous industrial plants in order to keep the work environment safe for workers. Back in March, the Kontrol team asked the question, "Can we measure for COVID like we do for Air quality?" Taking their extensive experience with air quality and continuous emissions, Kontrol has been able to fast-track a proto-type and gain access to labs with the COVID virus and gain the support of the National Research Council of Canada.
COVID-19 Detector is an Option on Kontrol Energy's Solid Business
As mentioned before, Kontrol's BioCloud prototype still requires further development before the Company commercializes it. However, investors should know that Kontrol has a solid and growing business, consisting of three revenue streams: SaaS, Services, and Automation/Retrofit.
Of the $14.5 million of revenue that Kontrol Energy reported for fiscal 2019, about $4 million was recurring, $7 million was repeat business, and $3 million was new projects that the Company didn't have at the beginning of the year. The Company does not disclose its total pipeline but plans to issue $40 million of proposals for 2020. Typical closure rates for proposals are about 40%; if management maintains this rate, it will increase confidence to its stated goal of growing top line revenue to $175 million by 2026, up from $14.5 million in 2019.
As the illustration to the right illustrates, Kontrol has a blue-chip customer base that includes several major brands. This partial customer list also shows the diversification of Kontrol's solutions across numerous industries, thereby reducing company risk should an industry experience a systemic contraction, during the COVID-19 pandemic and its aftermath.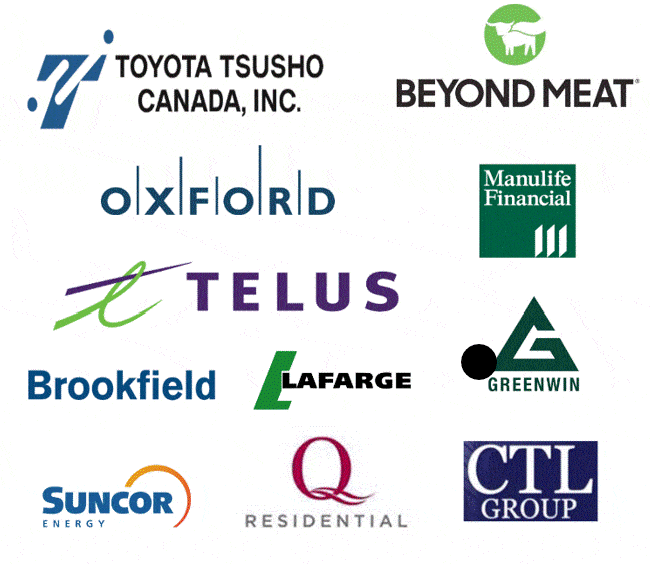 Some of Kontrol Energy's Customers
Attractive Cap Table for Torqueing EPS
Kontrol Energy has a low share count that will be attractive to investors who want EPS to scale quickly, which typically lead to higher valuation multiples. Insiders own 44% of the issued and outstanding shares, with a significant portion owned by KNR CEO Paul Ghezzi, meaning that management's interests are aligned with investor interests. Many investors may not view Kontrol's $11.2 million of debt favourably, but Sophic Capital believes this is wrong given management's success in acquiring accretive businesses. Scarcity of shares matters when a management team executes and earnings scale, and tight equity capital structures like Kontrol Energy has typically reward patient equity investors. In 2019 the Company reported revenue of $14.5 million, with blended gross margins of 46%, and both positive Adjusted EBITDA and positive cash flow from operating activity, meaning Kontrol doesn't need to raise cash, except perhaps for additional M&A activity (the Company has closed 6 accretive acquisitions and NONE have been written down on the balance sheet).
Investors seeking a tech name that could benefit help to reinvigorate industries and lifestyles affected during the COVID-19 should look at KNR's Stock (CSE:KNR, OTC:KNRLF).
Disclosures
Disclaimer
The information and recommendations made available through our emails, newsletters, website and press releases (collectively referred to as the "Material") by Sophic Capital Inc. ("Sophic" or "Company") is for informational purposes only and shall not be used or construed as an offer to sell or be used as a solicitation of an offer to buy any services or securities. In accessing or consuming the Materials, you hereby acknowledge that any reliance upon any Materials shall be at your sole risk. In particular, none of the information provided in our monthly newsletter and emails or any other Material should be viewed as an invite, and/or induce or encourage any person to make any kind of investment decision. The recommendations and information provided in our Material are not tailored to the needs of particular persons and may not be appropriate for you depending on your financial position or investment goals or needs. You should apply your own judgment in making any use of the information provided in the Company's Material, especially as the basis for any investment decisions. Securities or other investments referred to in the Materials may not be suitable for you and you should not make any kind of investment decision in relation to them without first obtaining independent investment advice from a qualified and registered investment advisor. You further agree that neither Sophic, its, directors, officers, shareholders, employees, affiliates consultants, and/or clients will be liable for any losses or liabilities that may be occasioned as a result of the information provided in any of the Material. By accessing Sophic's website and signing up to receive the Company's monthly newsletter or any other Material, you accept and agree to be bound by and comply with the terms and conditions set out herein. If you do not accept and agree to the terms, you should not use the Company's website or accept the terms and conditions associated to the newsletter signup. Sophic is not registered as an adviser or dealer under the securities legislation of any jurisdiction of Canada or elsewhere and provides Material on behalf of its clients pursuant to an exemption from the registration requirements that is available in respect of generic advice. In no event will Sophic be responsible or liable to you or any other party for any damages of any kind arising out of or relating to the use of, misuse of and/or inability to use the Company's website or Material. The information is directed only at persons resident in Canada. The Company's Material or the information provided in the Material shall not in any form constitute as an offer or solicitation to anyone in the United States of America or any jurisdiction where such offer or solicitation is not authorized or to any person to whom it is unlawful to make such a solicitation. If you choose to access Sophic's website and/or have signed up to receive the Company's monthly newsletter or any other Material, you acknowledge that the information in the Material is intended for use by persons resident in Canada only. Sophic is not an investment advisor nor does it maintain any registrations as such, and Material provided by Sophic shall not be used to make investment decisions. Information provided in the Company's Material is often opinionated and should be considered for information purposes only. No stock exchange or securities regulatory authority anywhere has approved or disapproved of the information contained herein. There is no express or implied solicitation to buy or sell securities. Sophic and/or its principals and employees may have positions in the stocks mentioned in the Company's Material and may trade in the stocks mentioned in the Material. Do not consider buying or selling any stock without conducting your own due diligence and/or without obtaining independent investment advice from a qualified and registered investment advisor. The Company has not independently verified any of the data from third party sources referred to in the Material, including information provided by Sophic clients that are the subject of the report, or ascertained the underlying assumptions relied upon by such sources. The Company does not assume any responsibility for the accuracy or completeness of this information or for any failure by any such other persons to disclose events which may have occurred or may affect the significance or accuracy of any such information. The Material may contain forward looking information. Forward-looking statements are frequently, but not always, identified by words such as "expects," "anticipates," "believes," "intends," "estimates," "potential," "possible," "projects," "plans," and similar expressions, or statements that events, conditions or results "will," "may," "could," or "should" occur or be achieved or their negatives or other comparable words and include, without limitation, statements regarding, projected revenue, income or earnings or other results of operations, strategy, plans, objectives, goals and targets, plans to increase market share or with respect to anticipated performance compared to competitors, product development and adoption by potential customers. These statements relate to future events and future performance. Forward-looking statements are based on opinions and assumptions as of the date made, and are subject to a variety of risks and other factors that could cause actual events/results to differ materially from these forward looking statements. There can be no assurance that such expectations will prove to be correct; these statements are no guarantee of future performance and involve known and unknown risks, uncertainties and other factors. Sophic provides no assurance as to future results, performance, or achievements and no representations are made that actual results achieved will be as indicated in the forward looking information. Nothing herein can be assumed or predicted, and you are strongly encouraged to learn more and seek independent advice before relying on any information presented.