Weekly Investment News and Analysis
Please see what we've been reading in technology and ESG related investing this week. Please feel free to send us what you've found interesting.
Invesment News in the Past Weeks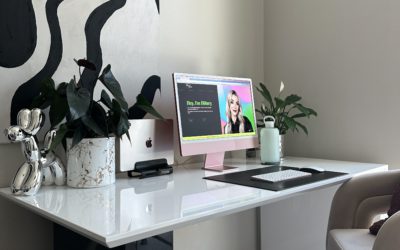 The share price Arm Holdings ended Thursday at US$63.59, up nearly 25% above the initial public offering price, a strong early sign for the tech listing market overall. Instacart is targeting a valuation of roughly US$8.6 billion to US$9.3 billion in its imminent IPO, a fraction of what the grocery-delivery company was previously worth. Although reports on Friday morning suggested this pricing could be revised up given ARM's successful listing. Marketing automation software firm Klaviyo is targeting a valuation of as much as US$8.37 billion in its initial public offering, according to updated IPO paperwork on Monday, a slight drop from the more than US$9 billion valuation the company landed when it raised money in 2021. Google on Wednesday said it laid off hundreds of recruiting staff as the company slows hiring. SpaceX's satellite internet business Starlink brought in US$1.4 billion in revenue in 2022, up from US$222 million in 2021. Apollo is among suitors for IGT's global slot-machine unit, the unit could fetch US$4 billion to US$5 billion, or ~11x EBITDA. Faze Clan has fired its CEO as the esports industry struggles. The Biden administration has approved US$100 million to fix the nation's broken EV chargers. Ford will double its F-150 hybrid pickup production as EV sales growth slows. Tesla is closing in on a new manufacturing process that could significantly reduce costs and increase production of its electric vehicles. Tesla is the most shorted stock in the market – and investors have bet against it more than any other name for 3 straight months, according to a recent report. Sophic Client Kraken Robotics CEO, Greg Reid recently presented to investors at the Planet MicroCap Showcase in Vancouver. The Company also recently reiterated guidance for strong revenue growth and are expecting to be Net Income positive this year.