Weekly Investment News and Analysis
Please see what we've been reading in technology and ESG related investing this week. Please feel free to send us what you've found interesting.
Invesment News in the Past Weeks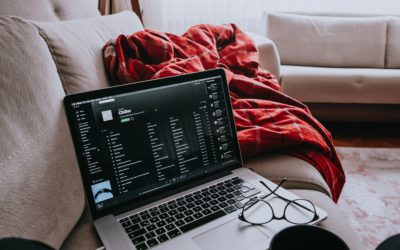 Other than a likely short covering rally on Friday, the pain in growth stocks continued through last week. As Shopify's (SHOP-NYSE, SHOP-TSX) stock price continued to slide, the company's senior executives are putting on a public display and promising to personally buy chunks of the firm's shares on the open market. This all came a few days after a filing showed Uber CEO Khosrowshahi bought US$5 million of the company's own beaten down stock. Uber CEO also told staff, the company will cut down on costs, treat hiring as a 'privilege'. PopReach (POPR-TSXV) closed a US$33 million in credit facilities with Bank of Montreal. Instacart, the biggest online grocery in the U.S., has confidentially filed to go public this year, the company said, confirming an earlier report by Bloomberg. Goldman Sachs is exiting work on most SPACs because of liability concerns as regulators tighten guidelines, report says. Twitter CEO Parag Agrawal said Friday in a series of tweets that he still expected Elon Musk's purchase of Twitter to close, "we need to be prepared for all scenarios," explaining why he made management changes and is acting to control costs. Salesforce has sold out of the last of its shares in data-analytics software maker Snowflake, according to a regulatory filing on Friday. Salesforce, which makes investments through its Salesforce Ventures unit, still owns a stake in five public companies, including Robinhood and Monday.com, the filing shows. Tiger Global has been hit by losses of about US$17 billion during this year's technology stock sell-off, marking one of the biggest dollar declines for a hedge fund in history. Ark Invest's 75% decline in its flagship ETF hasn't stopped investors from pouring US$1.3 billion in the fund in 2022. SoftBank is cutting its startup investments 50-75%. Samsung is in talks to hike chipmaking prices by up to 20%.