Weekly Investment News and Analysis
Please see what we've been reading in technology and ESG related investing this week. Please feel free to send us what you've found interesting.
Invesment News in the Past Weeks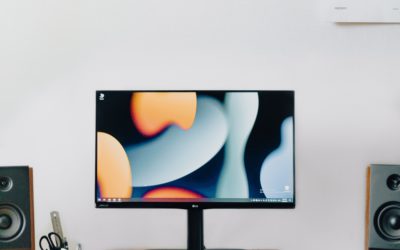 Last week, the Dow Jones was up 3%, the S&P 500 rose 4.3%, and the Nasdaq composite rose 4.7%. Amazon, and Apple stock responded well to earnings last week, while Meta piled onto growing fears that advertising demand is plummeting, posting its first decline in revenue since going public. Shares of Roku tumbled more than 25% in after-hours trading on a miss, and following the company's projection of only 3% top-line growth for Q3. Spotify stock jumped on strong subscriber growth, and forecasts. Instacart aims to go public before year's end, defying a frozen IPO market. Eutelsat and OneWeb agree on merger to create European satellite juggernaut. Twitter trial over Elon Musk merger is set to begin Oct. 17, as Elon Musk countersues Twitter over the merger, but details aren't yet public. Twitter's 'mounting' ad pressures mean the stock could be in mid-teens without support from Musk deal, according to MoffettNathanson. Google has delayed a phase-out of Chrome ad trackers to 2024 as antitrust trials loom. Crypto exchange FTX US expands stock trading, plans options next. Coinbase Global Inc. is facing a US probe into whether it improperly let Americans trade digital assets that should have been registered as securities, according to three people familiar with the matter. The company's shares dropped as much as 9.2%. The U.S. passes US$52 billion in chip subsidies to boost production, counter China. Solar stocks jump as Senator Joe Manchin reaches a deal with Democrats that includes climate spending. Shares of SunRun and SunPower both jumped as much as 13% while First Solar surged 10% and SolarEdge rallied 6%. Sophic Client UGE (UGE-TSXV, UGEIF-OTC) closed up 7%. In Canada, Converge Technology secured a $500 million loan to continue acquisition spree. Volatus Aerospace announced a prospectus offering. CGI sees 'Perfect' deal climate as valuations improve. Clearco, Shopify, and Coinsquare announced layoffs as markets and the economy remains turbulent.