Let's talk about the Buckeye state. Home of Lebron James, the Rock & Roll and NFL Halls of Fame and the birthplace of the first man on the moon, Neil Armstrong (fun fact: Neil's mission to the Moon has been immortalized with its very own Apollo 11 Cannabis strain). Ohio is the 7th largest state in the union, with a population of 11.6 million and a median household income of US$57,000. Body and Mind Inc. [OTC:BMMJ, CSE:BAMM] opened their retail medical dispensary in February of 2019 and was one of the first dozen dispensaries to open after Ohio legalized medical cannabis. Body and Mind and in state partner NMG Ohio is near completion of a processing facility which will allow Body and Mind branded products including oils, extracts and concentrates to be created and established in the growing Ohio market.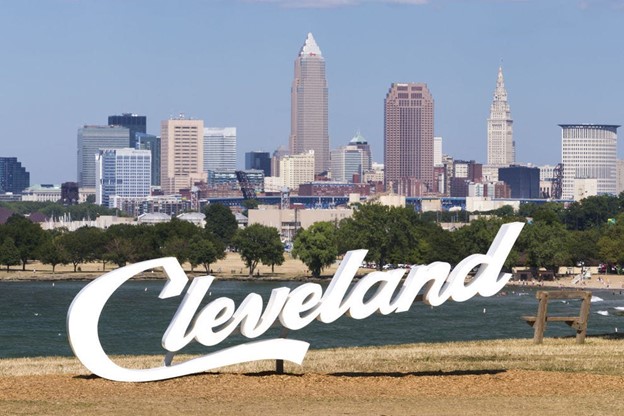 Currently, Ohio has legalized medical marijuana but has yet to go full adult recreational. It is a limited license state with only 57 dispensary licenses, although, more recently, the state has been considering adding an additional 73 licenses. As we look across the landscape of legal states, the large population of Ohio and limited number of licenses present a strong opportunity for current operators in the state who have first mover advantage.
Most constituents now believe that it is only a matter of time for the state to approve adult recreational, as overall sentiment has clearly shifted around cannabis legalization across the United States. Additionally, there is a push at the federal level of the US to remove marijuana from the list of controlled substances.
What are the regional comparisons?
Now the onus turns to the state representatives. The groundswell of national US interest in marijuana is growing, and with federal legalization looming the state will be forced to make up its mind on passing and regulating adult recreational marijuana. According to a recent poll from Pew Research Center, over 91% of Americans believe that marijuana prohibition should end and cannabis should be legal for either medical or recreational purposes. Plus, with neighboring states having gone full recreational in recent years (the experience has been almost universally positive) the pressure is only increasing to get something done.
An Ohio Rec launch would build off a positive medicinal roll out
By all accounts, Ohio's experience on the medicinal side has been almost entirely positive. Online registration for medicinal patients was launched in December 2018, and there are now almost 170,000 patients across the state. In total, 67 medicinal retail dispensary licenses have been issued across Ohio with potential expansion to 130 dispensary licenses based on the growth of medical registrations. There are about 52 stores currently in operation, along with an additional 25 cultivators, 24 processors and 3 testing facilities. Ohio has seen exponential growth in the medicinal cannabis market – both in terms of the number of patients, the total revenues, and the revenue generated per patient.
There have been little or no hiccups on the medicinal side; everything appears to be operating as it was intended. No reports of increased crime or traffic accidents. No major increases in addiction incidence. The only drawback people can really point to in the state is just how few dispensaries there are, with about 20% of the population (and patients) having to drive more than 30 miles to reach a dispensary. In 2020, Ohio's second year of legal medicinal sales, total state-wide legal medicinal cannabis sales increased 4x.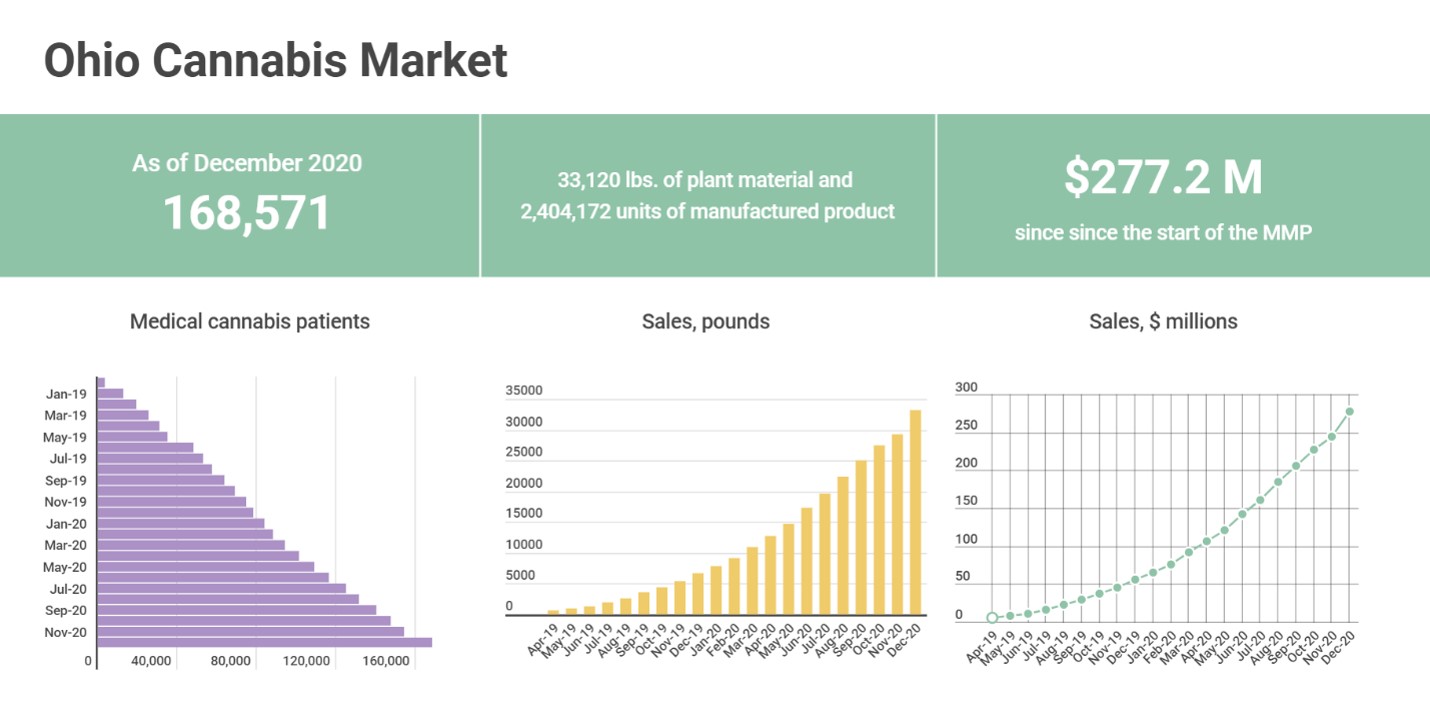 Cannabisbusinessplans.com
Look North West, Young Fella – Michigan As a Case Study
Just north/west of Ohio is their Lake Erie cousin, Michigan, which has been legal on the medicinal side since 2008, but was a patchwork of selective enforcement with dispensaries operating in what could be best described as a grey-area. The industry was transformed in late 2016 when Governor Rick Snyder signed three bills that effectively launched the industry as we know it today. Michigan's new laws allowed dispensaries to open and made topicals/edibles available to Michiganians. Since Michigan legalized medicinal cannabis, state-wide revenues in that channel have climbed to US$474 million.  This is over 2x the current size of the Ohio medicinal market, despite a population base that is 20% smaller in Michigan.
In 2018, Michigan concluded that medicinal cannabis would not be the downfall of society and went live on full adult recreational, officially launching the program across the state in December 2019. The recreational market in Michigan has been growing steadily each month since inception, with 2020 revenues finishing at US$440 million. Sales have continued to grow in 2021 as the cannabis infrastructure build continues, with March sales coming in at a US$1.2 billion run-rate on the rec side and US$600 million on the medicinal side. It is widely expected that the total Michigan market could surpass US$3 billion in sales in the next couple of years.
So How High Can Sales in Ohio Go?
We often hear people point to Michigan's cannabis culture, something we rarely ever hear about Ohio, but the data suggests they are not all that dissimilar in terms of actual usage patterns. With Ohio you have a bigger state, similar regulations, and cannabis evolution/timeline to Michigan, along with comparable population demographics and cannabis usage.  If we use Michigan as a baseline, it is conceivable that Ohio could be at least a US$3 billion marijuana market in the not-so-distant future.
What does it all mean for Body and Mind?
Body and Mind has developed early mover advantage in Ohio and continues to add operations. The store is performing extremely well, and the new production facility should help build the brand and improve company margins. The hardest part about entering limited license states is getting your foot in the door – applications are onerous, and few get accepted. However, with the application component in the rear-view mirror and the company being established in the market, Body and Mind is now positioned to become a significant player in Ohio.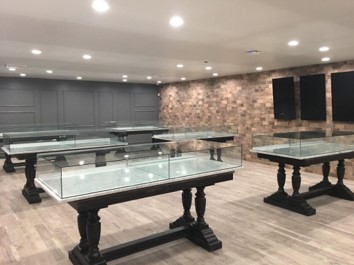 One of Body and Mind's facilities in Ohio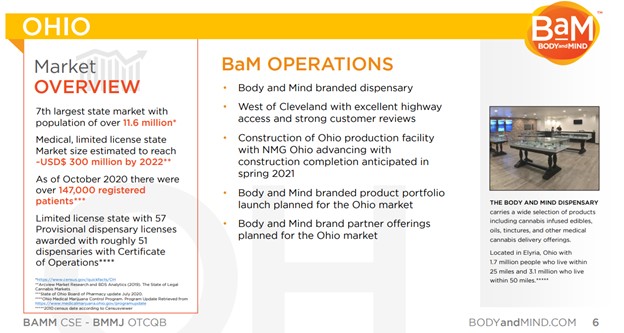 If we simply assume the company maintains their current Ohio market share of dispensaries (1.7%), production (4.2%) it would imply a US$60+ million revenue opportunity assuming the state hits a US$3 billion total revenue run-rate post full legalization. In comparison, in the company's most recent quarter the revenue run-rate came in at US$26 million. For the entire business! Should the company be successful in potentially building an even more significant presence in Ohio the possible revenue opportunity could be even greater.