Sophic Capital client Jasper Commerce (TSXV:JPIM) is a product information management ("PIM") leader empowering eCommerce merchants to manage and merchandise their products from a single dashboard. With several familiar global brands as customers, including Skullcandy, Samsonite, and Jamieson Vitamins as well as partnerships with leading eCommerce providers like Shopify, Square, and BigCommerce, Jasper PIM allows merchants to sell more, sell faster and work smarter, across various eCommerce channels.  We recently sat down with Jasper Commerce CEO Jon Marsella to learn more about the Company, the industry, and Jasper's opportunities.
Q: As a merchant why use a PIM at all?  Doesn't it complicate the technology stack needlessly and why can't I just use Shopify or another eCommerce platform to do the same thing?
A: PIM has only been around for a few years, so broadly speaking, it's still under-the radar for some businesses.  But the reason to use Jasper's PIM is to help businesses reach new selling opportunities – quickly, easily, and across multiple eCommerce marketplaces and channels. We do this by allowing businesses, whether they are large enterprises or sole proprietors, to manage all of their product information from a single dashboard, or what we like to say – "a single source of truth". Contrast this with merchants manually managing product information via spread sheets and numerous other systems, leading to errors and lost productivity due to the increased time needed to manage these solutions.
Q: Beyond this core use-case, what are some other benefits of using Jasper's PIM that enhance merchants' productivity?
A: Our PIM allows businesses to establish rules that enrich product data, make it customizable across multiple marketplaces. So, our solution actually simplifies the tech stack and streamlines our customers' operations – we provide a single location to manage digital assets and content for products as opposed to a merchant having to go to each Shopify store or each eCommerce website to manage multiple times, increasing the merchant's costs, time consumption, and likelihood of mistakes.
Q: What would be an interesting use case for Jasper's PIM that merchants may not know about or have been struggling with?
A: One common use case is cross border regulations. For example, when it comes to health ingredients, a merchant may have to deal with the FDA in the U.S. and Health Canada in Canada. Some eCommerce sites and payment systems may not allow these types of transactions due to potential liabilities. With Jasper's PIM, merchants can create rules that would ensure only Canadian-approved products are sold on Canadian eCommerce stores and not in the U.S. As the merchant adds similar products, they enrich each product's marketing, merchandise them, set the rules, and then let Jasper's PIM handle the syndication.
Q: What happens if one of the rules changes?
A: It gets applied to all of the products that are associated with that rule. So going back to the health ingredients example, if the FDA approves a Canadian-based supplement for U.S. consumers, the merchant would change the rules and each product with that supplement could be syndicated to the PIM's American eCommerce sites. Stay tuned for our next report, where we discuss Jasper's target markets, market position and competitive differentiators. We recently had a discussion with Sophic Capital client Jasper Commerce (TSXV:JPIM), a product information management ("PIM") leader empowering eCommerce merchants to manage and merchandise their products from a single dashboard. We continue our conversation, where we discuss Jasper's target markets, market position and competitive differentiators.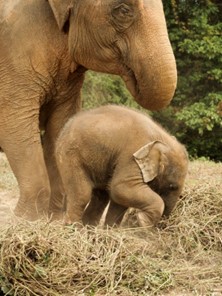 Q: How does Jasper Commerce see itself as uniquely positioned in this growing PIM industry for explosive growth?
A: It's generally known that small-to-medium businesses ("SMBs") constitute the largest number of businesses in the economy. When it comes to eCommerce, the largest segment of online sellers fall into what we call "micro-merchants" – those businesses that do under $250,000 in annual gross sales receipts.  In the United States, although micro-merchants don't cumulatively generate the most ecommerce revenue, there are over 17 million of them – the largest segment, according to Square. In addition, SMB merchants with under $1 million in annual receipts, and the mid-market with $1 to $20 million in annual gross receipts, total another 3 million and 1 million merchants respectively. At Jasper Commerce, we focus on this core group of merchants, and provide them the tools to scale their eCommerce business to the next level.
Q: What types of investment should an Enterprise expect to make in a PIM (average costs, sales cycle timing, implementation and integration) and what types of typical ROIs can customers realize over what time frame?
A: For an average Jasper PIM Enterprise Merchant (those doing more than US$50 million in annual revenues) they will typically invest $50K-75K for their first year (upfront) and $3,750 USD / month in ongoing license costs. A typical sales cycle is four to eight weeks from contact to contract. Onboarding can occur as quickly as two weeks and take as long as six to nine months depending on the size of Enterprise and complexity of their eCommerce technology stack.  Many of our Enterprise customers engage in a V2 or V3 phase whereby they integrate Jasper PIM with other business systems such as Oracle, MS Dynamics, JD Edwards and others.
Many of our Enterprise customers (typically within six to twelve  months of operating) cite impressive KPIs such as: 18-20% reduction in operating costs, 10-15% increase in online sales conversion, a 3x improvement in speed to market, and 5-8% reduction in order fulfillment modifications or returns.
Q: How does Jasper expect its SMB eCommerce solution in a box will revolutionize the PIM space?
A: We do serve many small merchants and micro-merchants. There's a large group of businesses that even do under $100,000 of annual revenue. So, what we did was, take our software-as-a-service enterprise solution and stripped out a lot of the more complex features not needed by small businesses and micro-merchants.  This is our Ultra-lite product, which costs only $99 per month – an attractive price point for extremely small merchants who otherwise likely would get neither access to nor enjoy the benefits of a product information management solution.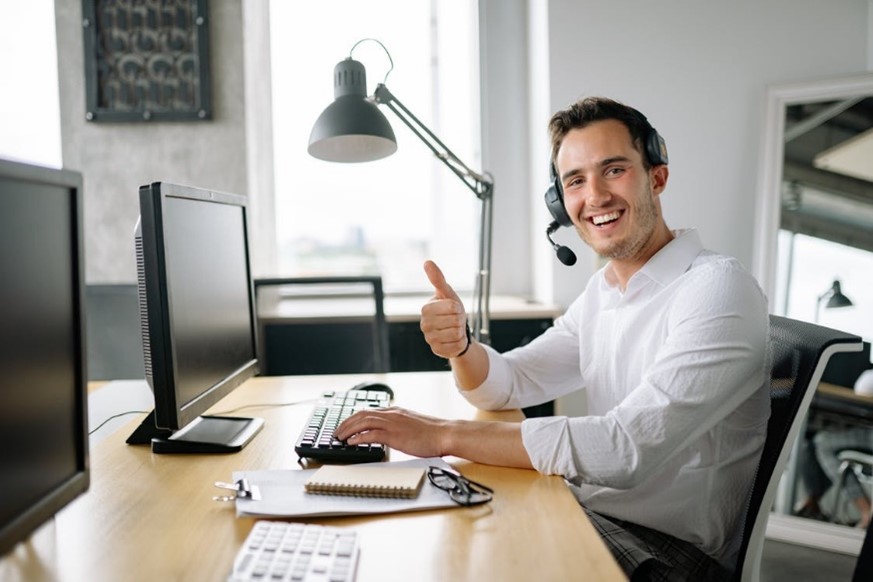 Q: And how have these small merchants reacted to Jasper's Ultra-lite PIM solution?
A: Small merchant feedback has been overwhelmingly positive. They love the scheduling features, batch management for their products, the simplification of their product workflows, and the ability to get away from what we call "spreadsheet-Hell".  Our Ultra-lite customers often say they especially like Jasper's ease of use and simplicity and its ability to provide enterprise-like capabilities when ready.
Q: How is Jasper Commerce differentiating itself against other PIM solutions or competing technologies?
A:  Where we've been intentional is to focus on PIM and nothing else. PIM competitors seem to have much broader solutions targeting other operations in the enterprise that aren't PIM related. Giving micro-merchants the ability to turn on enterprise-like features is also something that we don't see a lot of competitors doing. We make our solution friendly to merchants, and what they want is fast, easy, cost effective product information management that minimizes time and cost consumption. Data enrichment and having the most publication channels for syndication reach are also strong differentiators. Regarding "PIM-look-alikes", we offer end-to-end, information rich, product information management whereas competing solutions often supply parts of what we do.
Access More Jasper Commerce Research HERE
Sign up for Sophic Capital's reports at https://sophiccapital.com/subscribe/
Disclaimer
The information and recommendations made available through our emails, newsletters, website and press releases (collectively referred to as the "Material") by Sophic Capital Inc. ("Sophic" or "Company") is for informational purposes only and shall not be used or construed as an offer to sell or be used as a solicitation of an offer to buy any services or securities. In accessing or consuming the Materials, you hereby acknowledge that any reliance upon any Materials shall be at your sole risk. In particular, none of the information provided in our monthly newsletter and emails or any other Material should be viewed as an invite, and/or induce or encourage any person to make any kind of investment decision. The recommendations and information provided in our Material are not tailored to the needs of particular persons and may not be appropriate for you depending on your financial position or investment goals or needs. You should apply your own judgment in making any use of the information provided in the Company's Material, especially as the basis for any investment decisions. Securities or other investments referred to in the Materials may not be suitable for you and you should not make any kind of investment decision in relation to them without first obtaining independent investment advice from a qualified and registered investment advisor. You further agree that neither Sophic, its, directors, officers, shareholders, employees, affiliates consultants, and/or clients will be liable for any losses or liabilities that may be occasioned as a result of the information provided in any of the Material. By accessing Sophic's website and signing up to receive the Company's monthly newsletter or any other Material, you accept and agree to be bound by and comply with the terms and conditions set out herein. If you do not accept and agree to the terms, you should not use the Company's website or accept the terms and conditions associated to the newsletter signup. Sophic is not registered as an adviser or dealer under the securities legislation of any jurisdiction of Canada or elsewhere and provides Material on behalf of its clients pursuant to an exemption from the registration requirements that is available in respect of generic advice. In no event will Sophic be responsible or liable to you or any other party for any damages of any kind arising out of or relating to the use of, misuse of and/or inability to use the Company's website or Material. The information is directed only at persons resident in Canada. The Company's Material or the information provided in the Material shall not in any form constitute as an offer or solicitation to anyone in the United States of America or any jurisdiction where such offer or solicitation is not authorized or to any person to whom it is unlawful to make such a solicitation. If you choose to access Sophic's website and/or have signed up to receive the Company's monthly newsletter or any other Material, you acknowledge that the information in the Material is intended for use by persons resident in Canada only. Sophic is not an investment advisor nor does it maintain any registrations as such, and Material provided by Sophic shall not be used to make investment decisions. Information provided in the Company's Material is often opinionated and should be considered for information purposes only. No stock exchange or securities regulatory authority anywhere has approved or disapproved of the information contained herein. There is no express or implied solicitation to buy or sell securities. Sophic and/or its principals and employees may have positions in the stocks mentioned in the Company's Material and may trade in the stocks mentioned in the Material. Do not consider buying or selling any stock without conducting your own due diligence and/or without obtaining independent investment advice from a qualified and registered investment advisor. The Company has not independently verified any of the data from third party sources referred to in the Material, including information provided by Sophic clients that are the subject of the report, or ascertained the underlying assumptions relied upon by such sources. The Company does not assume any responsibility for the accuracy or completeness of this information or for any failure by any such other persons to disclose events which may have occurred or may affect the significance or accuracy of any such information.
The Material may contain forward looking information. Forward-looking statements are frequently, but not always, identified by words such as "expects," "anticipates," "believes," "intends," "estimates," "potential," "possible," "projects," "plans," and similar expressions, or statements that events, conditions or results "will," "may," "could," or "should" occur or be achieved or their negatives or other comparable words and include, without limitation, statements regarding, projected revenue, income or earnings or other results of operations, strategy, plans, objectives, goals and targets, plans to increase market share or with respect to anticipated performance compared to competitors, product development and adoption by potential customers. These statements relate to future events and future performance. Forward-looking statements are based on opinions and assumptions as of the date made, and are subject to a variety of risks and other factors that could cause actual events/results to differ materially from these forward looking statements. There can be no assurance that such expectations will prove to be correct; these statements are no guarantee of future performance and involve known and unknown risks, uncertainties and other factors. Sophic provides no assurance as to future results, performance, or achievements and no representations are made that actual results achieved will be as indicated in the forward looking information. Nothing herein can be assumed or predicted, and you are strongly encouraged to learn more and seek independent advice before relying on any information presented.