Giving Enterprises an EDGE
Sophic Capital client Edge Total Intelligence ("edgeTI" or the "Company") (TSXV:CTRL, FRA: Q5i) helps enterprises significantly improve operations by unifying data views and extracting crucial insights to enable objective decision making. Sophic Capital's Nikhil Thadani sat down with Edge Total Intelligence CEO Jim Barrett to learn more about the Company, the industry, and edgeTI's opportunities.
Q: Jim, its seven months after the Company's go-public transaction; what excites you most about the future of edgeTI?
A: Having been in this market for years, digital transformation continues to occur across every industry, in many forms. New studies, by various industry analysts, show that more enterprises want to implement the exact solutions that we offer. So what excites me most is our Company is part of this innovative and fast growing market. Further, unlike anyone else in this space, our solutions are the least disruptive to implement for organizations; with our solution, our customers can keep their existing applications and platforms and utilize them more effectively.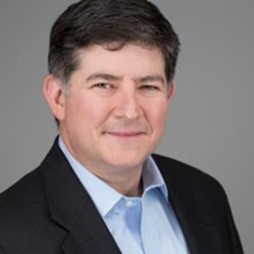 Edge Total Intelligence CEO Jim Barrett
Q: Perhaps a good place to start is to describe what edgeTI does and the value the Company's solutions provide for customers.
A: Presenting a centralized view of many disparate enterprise applications into a single dashboard and extracting real-time, actional insights from them is the easiest way to describe what Edge Total Intelligence does. A simple analogy might help illustrate this better: As our platform originated from situational awareness use cases at the U.S. Department of Defense, the ability to quickly filter out and present actionable data is core to our solution.

Q: You mentioned "presenting a " as something that edgeTI does. Can you please detail what this means, and why this is an issue?
A: As much as we'd like to think that management teams know what's happening in every corner of their organization, this is more often likely not the case. One important statistic is that 34% of a Thale survey respondents in 2022 said they used more than 50 SaaS apps and over 16% used more than 100 SaaS apps. Not only that, but a business could be running multiple instances of the same type of software functionality, perhaps because the enterprise has executed on numerous mergers and acquisitions, with each acquisition having its own inhouse systems and processes. In this context, the business could have customer relationship management software ("CRM") from multiple vendors like Salesforce, Oracle, and SAP. In this scenario, the business traditionally only has one option: pay a significant amount of money to migrate all these different systems onto one and then invest more money in training and policing staff into using one system. edgeTI eliminates these types of migrations, saving our customers money. In this example, we can integrate all of a company's CRM solutions into one screen, avoiding any expensive and risky large IT systems services projects. As a result, rather than salespeople spending their time getting familiar with a new CRM system, they can do what salespeople are supposed to do – sell widgets.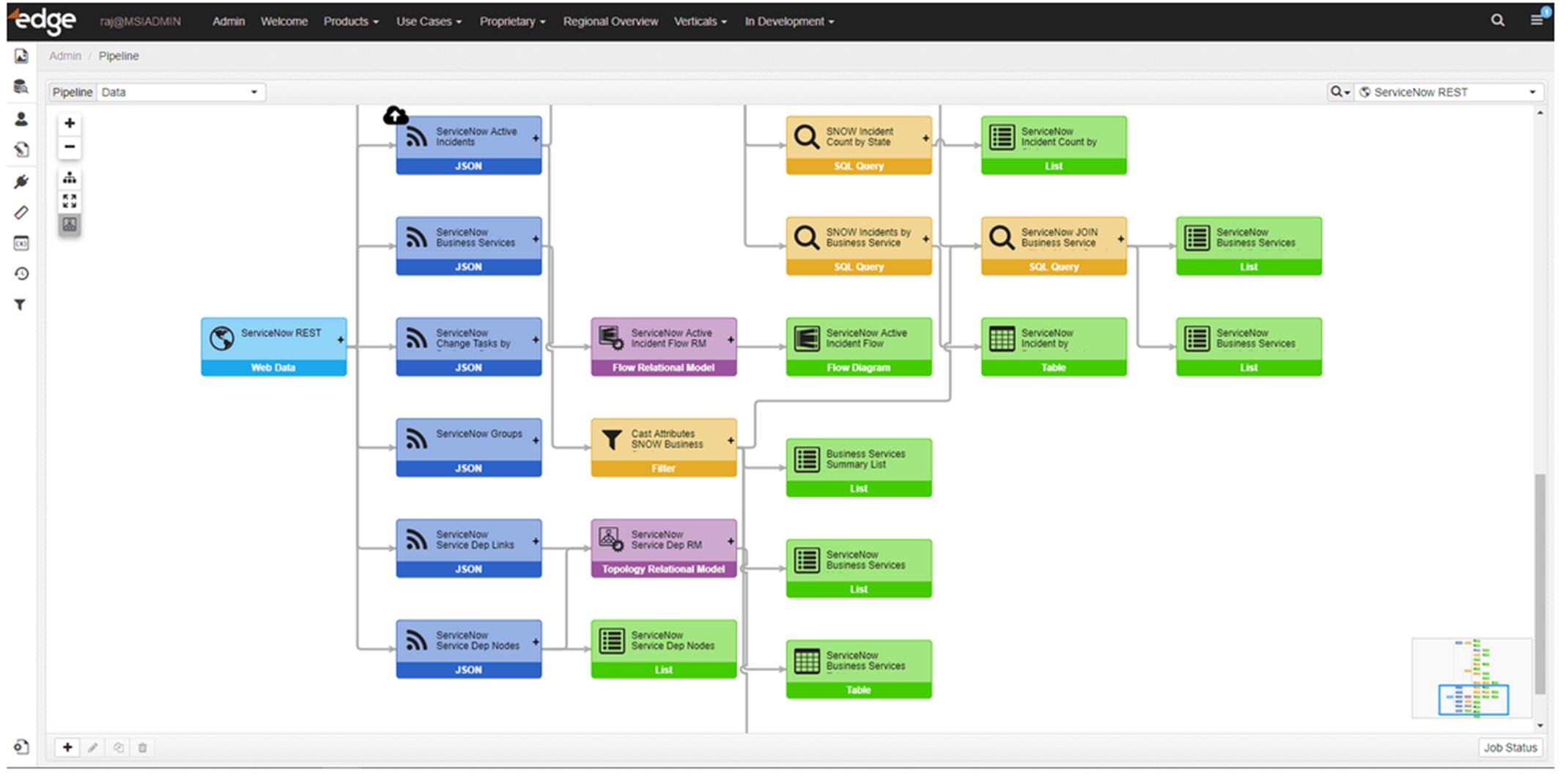 Q: What then is a typical use case for edgeTI's software that you commonly see?
A: edgeTI connects a series of objects together, whether it's employees, processes, apps, data, devices or things. If these objects can be depicted within software as data, edgeTI reduces the complexity of business processes by eliminating the need for manual data entry through automation. A typical use case for us is a budgeted operation or new venture that: 1) has multiple enterprise software titles to create a composite view of the end-to-end process or operation (e.g. a customer buying something and having that order fulfilled, or consider managing an incident on a battlefield); 2) requires real-time information to create success, minimize error, increase speed of fulfillment, save/protect lives, and sustain profitability – that is, drive multiple business outcomes, or; 3) has enough complexity that it cannot be completely automated or requires a person to make the decision. We have been deployed into over 20 use cases, and they all have these characteristics.
Q: When would a business need edgeTI to provide better visibility?
A: Let's say you sell shoes, and because of COVID, shoe sales have been through the roof. You sell most of your shoes online through Shopify. You use QuickBooks because you started as a small business. Now, you are swamped. You know you are entering the same data in multiple systems because they are not connected. This is not a big problem when you are small – it's okay to be not perfectly efficient when you have time to burn or when you are running your store manually at smaller scale. But as your business' growth accelerates, you get overwhelmed.  You speak with IT consultants who all propose hiring them at huge hourly rates to scrap your old systems and implement new systems. One of them even mentioned you need SAP. Really? I sell shoes. edgeTI allows you to integrate all your systems and automate those manual duplication functions. The problem is not that your systems need any upgrading at all – QuickBooks is just fine. It can process millions of transactions a minute. Instead, you need to stop entering the same information in multiple systems. You need to enter data only once and from there automate the loading of that information throughout your processes. You need to connect daily production statistics into the accounting system. You need to connect your payroll statistics into operations and accounting, without rewriting all these existing and complex systems. As a result, you avoid hiring a small army of IT people and save all the money your business is now generating, allowing you to hire more operations staff with the extra money you are making to truly grow the business.
Q: Is it fair to say that edgeTI's edgeCore consolidates these views into a single screen?
A: The single pane of glass has been the great mythic quest (e.g. "El Dorado") for management systems for decades. Many management systems were created that offered a single screen to view, decide, and act, but they only worked within a single domain, which are usually provided by a single vendor like IBM or Oracle. Twenty-years later, edgeCore created the Modern Digital Single Pane of Glass. Unlike its predecessors, it is highly connectable and open to all technologies, while not requiring a new data store. We have also taken great strides to secure the sources of information and authentication of individuals to make sure the right information lands to the right person at the right time on the right device.
Q: To me, it sounds like presenting this centralized view of enterprise applications leads to a better user experience and business insights and processes, without necessarily re-implementing and combining various existing systems.
A: Exactly! Every single enterprise employee, customer, and supplier generates data. That data has incredible value, but unfortunately, many enterprises do not know what or where it is. This is because the data could be stored in the cloud, internal servers, a laptop and even a personal smartphone and recreating a single system to house it all is extremely expensive and time consuming. As a result, the data could be siloed from the enterprise, essentially cut off from other employees and departments. So, a centralized view of the data allows enterprises to extract valuable, actionable insights buried in the data sprinkled across the organization – data that is often hidden in applications that business leaders may not even know they have.
Q: Can you walk us through an example of a customer deployment and the benefits they realized?
A: North Wind Group is an Idaho-based small business leader in the environmental management, engineering, construction, scientific consulting, and information technology industries. They have about 2,000 employees across 36 offices and 13 business units. North Wind Group believed that it was losing opportunities to more efficiently run their operations due to non-centralized data that was of poor quality and stale. It had over 20 full time employees ineffectively trying to extract insights across multiple formats.  Numerous project managers would painstakingly manually provide this data via spreadsheets, and the processes lasted weeks. If an error was discovered, it would have to be reworked manually. North Wind Group implemented our edgeCore platform to improve visibility into its operations and saw immediate benefits. edgeCore connected multiple financial systems, several HR systems, and automated the sales pipeline, and those same manual processes I just mentioned are now automated, Now, North Wind Group's business leaders can provide "what-if" scenario planning in hours versus weeks previously. In this case, edgeCore provided real-time data and insights that led to North Wind better capturing revenue opportunities, while improving efficiencies 13x in terms of headcount and reducing costs by US$1.5 million.

Q: Are there any other technological solutions that do what edgeCore does?
A: Similar to other types of software solutions, there are millions of ways to create what we do. However, recreating what we do will be more complex, take several tools, may require you to lock-into a single vendor, cost a lot of money, and take a lot of time. There really is not a category for the operational scaffolding and flexibility that we create.
Q: There are several disruptive companies in the data transformation industry. What separates edgeTI from competitors?
A: What makes us different and not disruptive to customer's businesses are: 1) the inclusivity that we offer in terms of embracing existing legacy and new technologies – avoiding rip and replace as well as vendor lock-in; 2) the ability to create fluid experiences based on the way you need to work in a variety of solutions, not how your vendor thinks you should work, and; 3) the speed at which you will experience first benefits and the ability to extend use case and depth of value over and over. 
Q: Among the many choices for investments, why should prospective investors consider edgeTI?
A: At the macro-level, the demand for a Modern Single Pane of Glass is projected to lead all other tech sectors under the banner of digital twins and is expected to grow at a 35.1% CAGR from 2022 – 2030, according to GrandView Research. The good news is this is what we do. It is no secret that enterprise software has been hit hard with many losing millions, even billion in market cap. We are holding strong to our return to market. This translates as limited downside and massive upside.
Thank you for your time, Jim.
Coming Up…
In the second part of our interview with Edge Total Control CEO Jim Barrett, we will discuss the Company's addressable market, financial trajectory and some upcoming catalysts and milestones that investors can look forward to.
Access More Edge Total Intelligence Research HERE
Sign up for Sophic Capital's reports at https://sophiccapital.com/subscribe/