AI Pipeline Generating Recurring Revenue from Major Brands
Not All "AI" is AI
Like most investors, we at Sophic Capital see artificial intelligence (AI) making headlines, following NVIDIA's big announcements to accelerate enterprise adoption of generative AI, AI enterprise integration with Microsoft Azure machine learning, and the COMPUTEX conference keynote about new generative AI platforms. NVDA's stock has soared, from a 52-week low of $108.13 to a 52-week high of $439.90 and recent $428.60 close. Naturally, as seen with cannabis, blockchain, crypto, and crypto mining, a lot of companies have repositioned themselves as AI investments, hoping to ride the AI wave.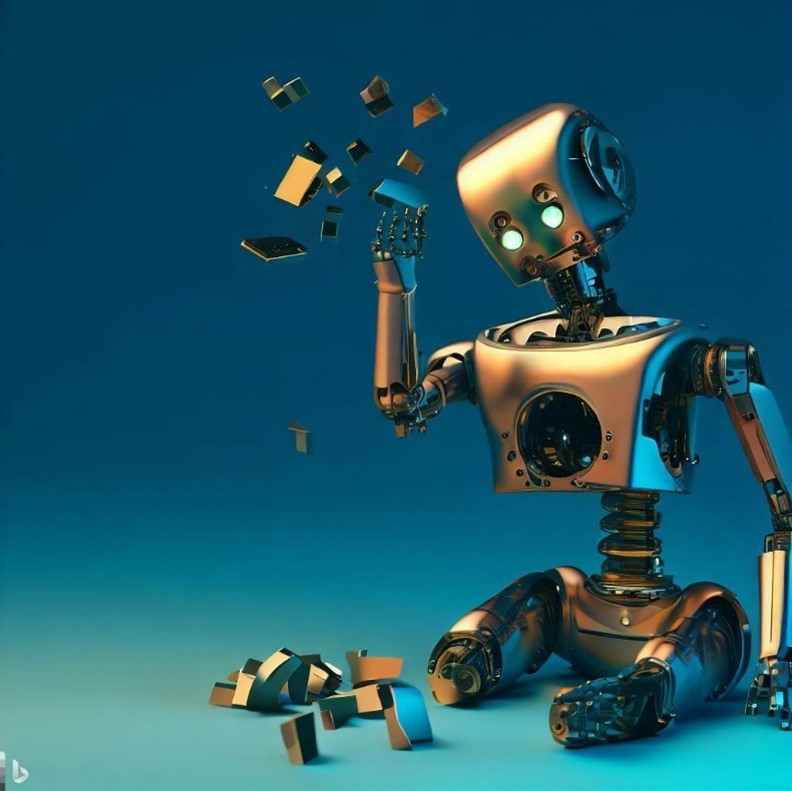 Not all AI is really AI; Sophic Capital client OneSoft Solutions Inc. [TSXV:OSS, OTC:OSSIF] has a machine learning (ML) solution called Cognitive Integrity Management (or CIM) that is generating recurring revenue from global brands in the midstream pipeline industry. Ever since we first met OneSoft in 2017, management has branded its solution as ML (an AI subset). And unlike many companies rebranding themselves as AI, OneSoft has commercialized its ML for years with major industry customers.
In fact, we recently attended a meeting where an investor asked management why OneSoft doesn't rebrand itself to ride the "hot" AI trend. Management's answer? "We're real; much of AI being touted today is not really AI or is still only at an idea stage"; and "the ML we talk about is fully functional and commercialized." But don't take management's word for whether they are real or not; Exhibit 1 shows some of OneSoft's customers that have licensed CIM, its ML solution (note – there are 2 unnamed Super Major customers that are not disclosed but part of this group).
Exhibit 1: Customers that have licensed OneSoft Solution's Machine Learning Solution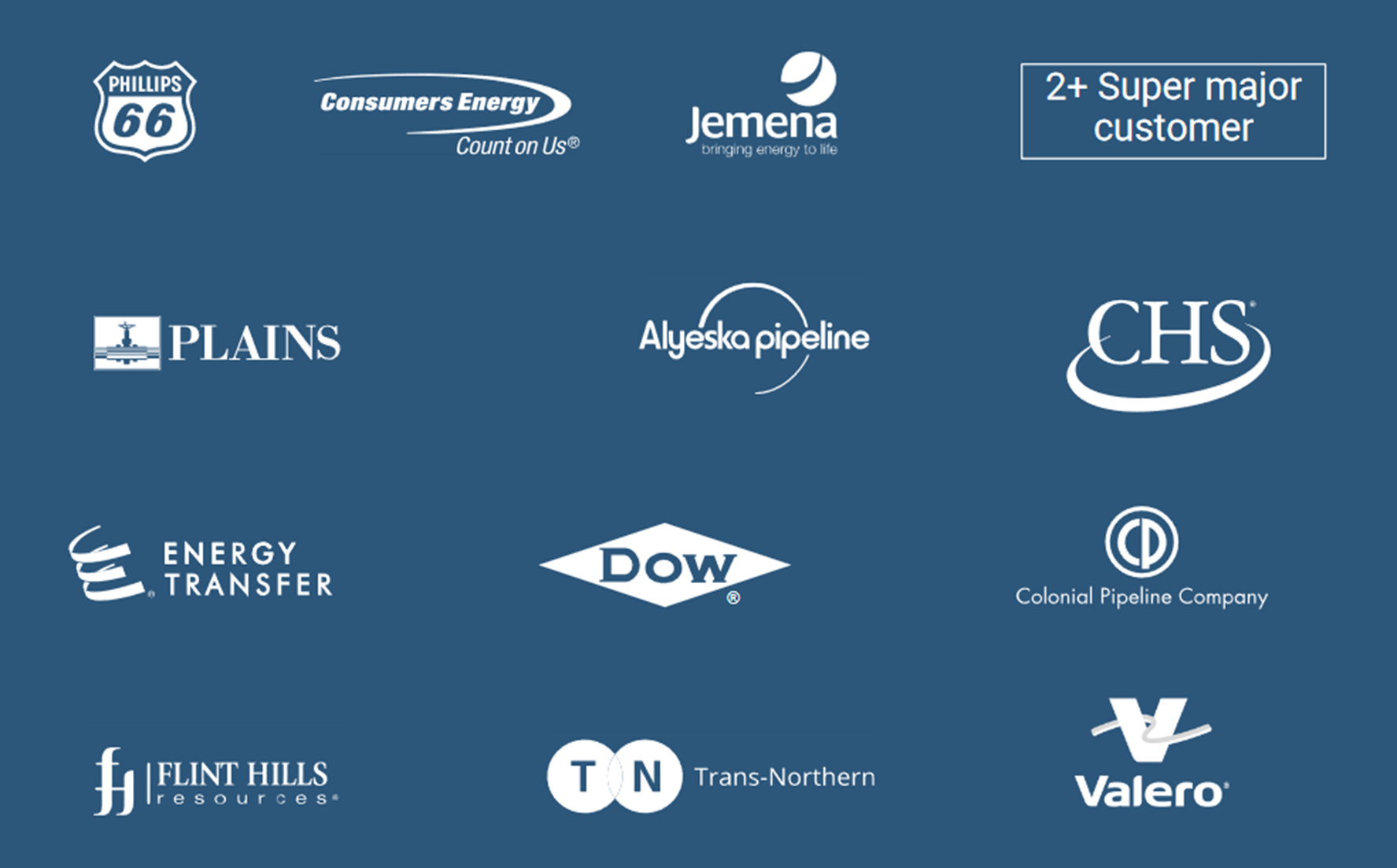 As a refresher, machine learning is a data analysis technique that utilizes statistical methods to generate predictions without explicit programming. It employs a series of algorithms to establish connections between datasets and generate desired outcomes. ML is closely integrated with AI and cognitive computing capabilities. By utilizing predictive analytics, OneSoft helps pipeline operators enhance their decision-making processes, optimize maintenance activities, reduce costs and improve pipeline safety and integrity.
For example, dig-to-repair ratio is a midstream pipeline industry metric that measures the ratio of maintenance excavations that were actually required to ones that were not required, as confirmed by detailed inspections conducted during the digs. Currently, this ratio sits at an industry average of around 50%, meaning that 50% of excavations to perform repairs are productive (i.e., a potential safety threat was mitigated) while 50% of excavations were not actually required upon inspection since no repair work was necessary. OneSoft's data analytics can increase this ratio for some customers to the 70% productive range, thereby reducing maintenance dig costs by 20%. This represents significant potential savings for pipeline operators who generally have multi-million dollar annual dig budgets.
Another example of extracting value from more comprehensive data analytics involves scenarios wherein OneSoft's CIM solution identifies and prevents pipeline failures that were previously unknown to operators using legacy systems and processes. Pipeline failures are very costly considering both economic and social license factors and adoption of better methodologies to prevent such incidents are highly compelling for the industry.
The Hidden Asset is A Massive Industry Moat
Since 2018, Sophic Capital has attended the Pipeline, Pigging, and Integrity Management (PPIM) conference, where new technologies for the midstream pipeline industry are typically showcased. To date, no direct competitors to OneSoft's CIM have emerged as commercial solutions. This fact is corroborated by a significant OSS investor who attends PPIM every year and investigates new technology being brought to the industry. By "direct" competitor, we mean a cloud computing solution like CIM that leverages AI or ML to analyze big data to predict when and where pipeline failures could occur. Legacy solutions that are based primarily on Excel spreadsheet analysis and other on-premise computing systems have historically served the industry and continue to be ubiquitous even into 2023; however, no cloud/ML solutions that rival OneSoft's CIM solution have been identified to date. The Company's competition today are essentially these legacy systems and processes (based mostly on Excel spreadsheets) that have been used for the past few decades.
The absence of known AI/ML competitors means that OneSoft Solutions has a 7-year head start in commercializing its CIM solution. The Company commenced its pioneering ML work on Microsoft's cloud platform in 2016 and subsequently integrated Phillip 66's comprehensive operational software IP into CIM in 2018. Being first to market with cloud computing and ML contribute to OneSoft's significant competitive moat but, in our opinion, this lead is not the Company's biggest moat – access to vast amounts of pipeline data is.
OneSoft's biggest competitive advantage and largest moat is its access to large amounts of pipeline data. Typically, midstream oil and gas operators contract the collection of pipeline data to third parties. These third party processes involve Pipeline Inspection Gauges (PIGs), where PIGs are placed into the pipelines and propelled by the liquid or gas flows while different sensors capture pipe wall-thickness information that identifies corrosion and other threats to failure. Other data collected includes cathodic protection, pressure, and environmental. These data points, which often number in tens or hundreds of thousands on a pipeline segment, are then analyzed by company or third party experts to identify potential threats. The totality of data that must be considered to perform comprehensive analysis represents big data, which requires a cloud computing platform to manage and analyze – functionality that on-premise software systems simply can't rival.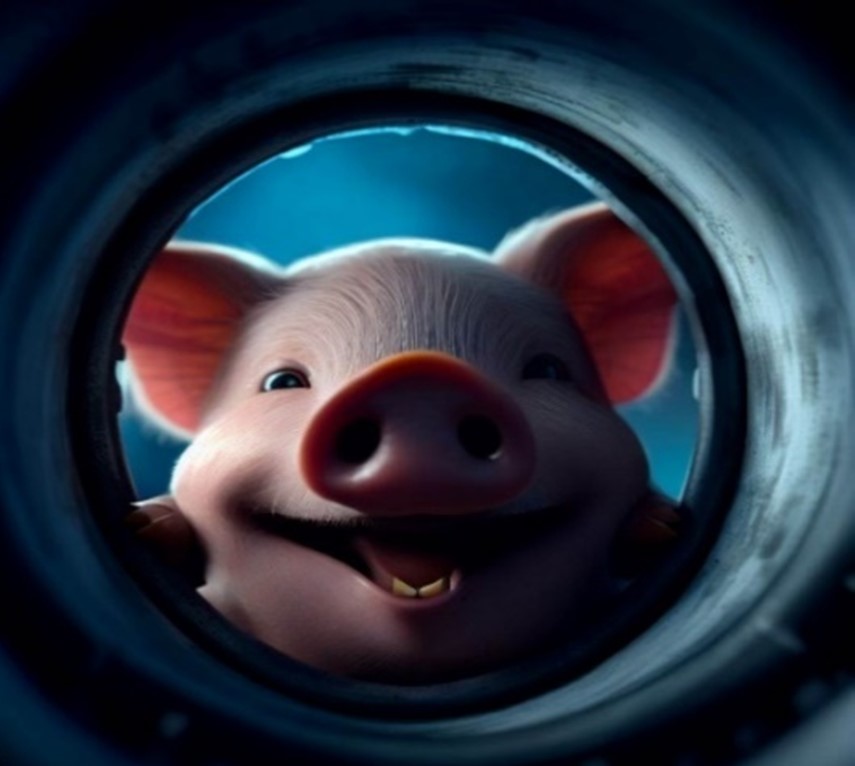 Midstream operators have told Sophic Capital that PIG vendors often ask for integrity management data collected from other third party vendors, in order to improve their devices and gain more comprehensive insights. However, pipeline operators choose to not share it with third parties, to prevent becoming beholden to a single vendor and to preserve the confidentiality of their data.
OneSoft's CIM is vendor-agnostic, capable of ingesting, normalizing, and interpreting any third party data. OneSoft Solutions is viewed as a "neutral" data management company that does NOT compete with PIG or other third party vendors. OneSoft's platform allows pipeline operators to store and analyze their data in their own secure environments. CIM algorithms extract and update learnings from all customers' data without disclosing any of it or breaching any confidentiality, which collectively benefits all CIM users. The Company has by now compiled the largest aggregate of learnings of any software vendor in the industry, comprised of data from numerous pipeline operators and tens of thousands of miles of pipelines situated in several countries and subject to differing operating conditions and factors. Best practices are incorporated into CIM for all customers who benefit from the aggregate of shared learnings, while preserving the data confidentiality that operators demand. Access to tightly controlled data is an enormous moat held by OneSoft Solutions.
OneSoft's CIM solution ingests, normalizes and aligns 100% of collected data, compared to limited amounts (often 5% or less) of data that is typically considered using legacy systems. The Company has built a comprehensive data platform that ingests and aligns the various data sets that operators need to consider in management of their assets (e.g., PIG and other pipeline asset, environmental, hydrography, pipe steel and coating properties, weather, LIDAR, and satellite). The Company's proprietary algorithms have capability to automate the ingestion, normalizing and alignment of these disparate data sets in minutes or hours, whereas legacy systems and processes require significant manual efforts and time (weeks or months) to replicate ML capabilities.
These factors collectively represent OneSoft's huge advantage over legacy systems and processes, wherein learnings and best practices are not shared by industry peers and only small portions of available data are actually aligned, reviewed and analyzed. OneSoft's capability to manage big data with cloud computing and ML is a significant contributor to OneSoft's competitive moat.
"AI Potential Competitor" Could be For Sale
We note that when we attended PPIM in 2022, Rosen (a successful Swiss PIG vendor and legacy data analysis company) told us that it had an AI solution that it planned to commercialize within the year. We asked if they could demo the solution at their booth but were advised that it was still in development. Our significant investor contact circled back to the Rosen booth at PPIM 2023 – still no solution. Interestingly, on June 17, 2023, Bloomberg reported that Rosen could be working with an investment bank to gauge interest from possible suitors. Could this signal that a major tool vendor has given up on its AI vision? We don't know. We can speculate that there has to be a catalyst for a major industry player to consider abandoning or curtailing development of its AI vision, perhaps because OneSoft Solutions has commanded a strong industry lead and competitive moats in this regard.
Recurring Revenue Model
OneSoft Solutions has several revenue streams:
Customers pay an annual software-as-a-service (

SaaS

) user fee;
Customers pay a fee whenever more data is ingested and/or analyzed in CIM;
OneSoft is starting to implement its consumption economics SaaS business model, wherein customers will pay to run specific algorithms or complimentary functionality modules, such as Corrosion Management (available now), Crack Management and Risk Management (both scheduled for release in 2023);
The Company also generates services revenues for onboarding clients, and; OneSoft announced

its Integrity-as-a-Service (

IaaS

) for pipeline corrosion growth rate analysis in September 2022. This solution allows any pipeline operator – big or small – anywhere in the world to conduct integrity management processes using OneSoft's cloud computing/ML technologies.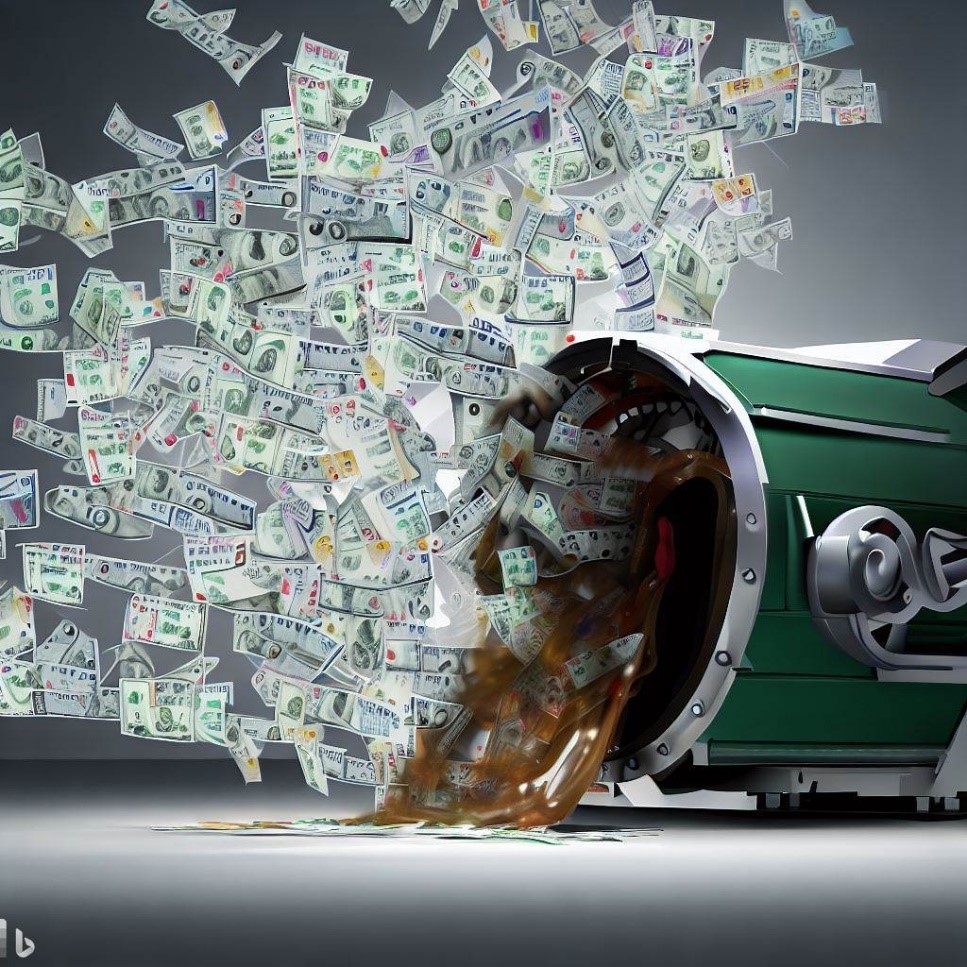 Good Revenue Growth Visibility
Exhibit 2 shows the number of miles that OneSoft has under multi-year contracts, categorized by miles that are currently revenue generating and miles that are expected to generate revenue in future periods. To understand Exhibit 2, we need to understand how OneSoft clients onboard their data. Regulators require that midstream operators conduct PIG inspection runs on their "piggable" pipeline assets at a minimum of 5 to 7 years, for liquid and gas pipelines, respectively. OneSoft's clients typically load data following a new PIG run, along with the historic datasets for that section of pipeline from prior years. For example, an operator with 10,000 miles of liquid pipelines may need to PIG all of its assets over a 5 year period, thus may elect to PIG 2,000 miles annually. This means the new client may onboard 2,000, 4,000, 6,000, 8,000 and 10,000 data miles into CIM during years 1 through 5, respectively. This is why Exhibit 2 shows a gap between pipeline miles generating revenue and pipeline miles contracted (on a CIM SaaS subscription), with the difference between the two lines being future data miles to be onboarded. While the Company does not charge by the mile, the "revenue per mile for revenue generating miles" provides an indication of revenue potential in future years.
Exhibit 2: Pipeline Data Miles Under Multi-Year SaaS Agreements and Related Recurring Revenue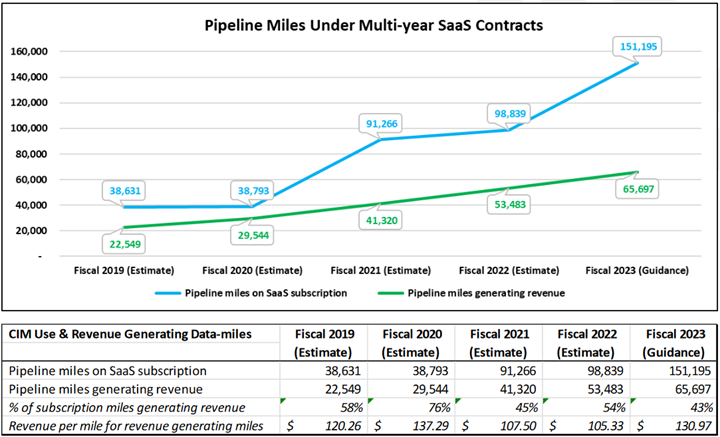 We also note that OneSoft is forecasting 151,000 miles of pipeline miles on SaaS subscription for its fiscal 2023. To put this in perspective, there are about 660,000 total piggable pipeline miles in the U.S. This means that OneSoft has already converted almost 25% of the U.S. piggable pipeline market from legacy systems to the Company's cloud and ML solutions (the Company has some clients outside of the U.S.). Also note that there are 2.7 million miles of pipeline in the U.S. and about 2.1 million miles cannot be pigged. OneSoft is developing a solution for these "unpiggable" miles as well, using insights and learnings gained from piggable pipe and applying them to the non-piggable pipelines.
Based upon these numbers, OneSoft is forecasting $10.1 million of revenue for its Fiscal 2023, with $9.2 million of this coming from increased CIM usage by current customers. The Company reported 55% year over year revenue growth from 2021 to 2022. Based on past numbers, we believe existing customers could potentially get the Company to approximately $14 million in 2024 and signing of additional customers make it possible for the Company to achieve similar year-over-year revenue growth in 2024.
As Exhibit 3 shows, OneSoft has nicely scaled its revenue for the past twenty-seven quarters (6.75 years), equating to a compounded quarterly growth rate of 74.1%.
Exhibit 3: OneSoft Solutions' Revenue Trending Up and to the Right Over the Past 27 Quarters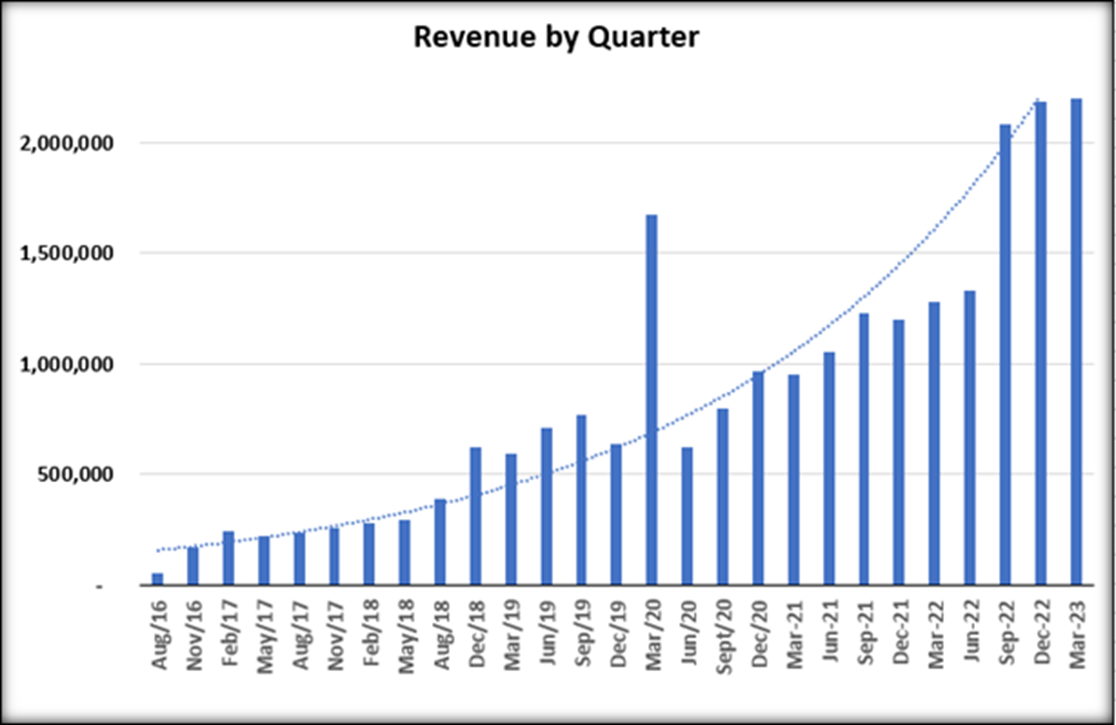 For AI Purists…
OneSoft Solutions is not hopping on the AI bandwagon, hoping to benefit from the hype. The Company is a technology leader, having developed its born-in-the cloud CIM solution that leverages advanced data science and machine learning.  OneSoft's management is strategic and grounded and intends to add new AI features if and as they make sense, largely driven by customer feedback and input.
And CIM has the foundation to scale with features since it is built upon Microsoft Azure's cloud computing platform. In fact, OneSoft has a lengthy history with Microsoft;  it was 1 of 9 companies selected from 721 that applied for participation in Microsoft's first machine learning incubator/Accelerator, which provided OneSoft with a unique opportunity to pioneer in these new technologies. OneSoft continues to collaborate with Microsoft teams as an Accelerator alumnus, with opportunity to leverage Microsoft's OpenAI tools to enhance query and analytics capabilities. For example, future AI queries could involve advanced scenarios such as "is doing a new PIG run with different sensors, or conducting more excavations on this section of pipe more advantageous at this time?" or "how much useful life remains on this section of pipeline?" These examples illustrate the complex capability that the Company's ML algorithms, buoyed by AI queries, can potentially be applied to the Company's CIM solution.
Balance Sheet
OneSoft last raised capital in April 2019 as part of a $9.2 million (gross) bought deal financing. Since then, management (who own 30% of the outstanding shares) have been excellent stewards of capital. As of March 31, 2023, the Company had $5.2 million of cash (up from $4.4 million the prior quarter) and a small amount of debt ($357,000), resulting from a June 2022 acquisition. The Company expects to achieve near cash-neutral monthly operations late in Fiscal 2023 (year-end December 31) and the current business plan does not require additional capital raises (barring further potential acquisitions).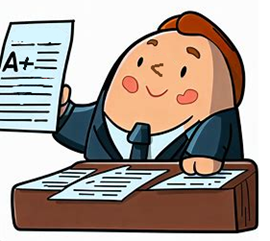 Conclusion
Sophic Capital client OneSoft Solutions Inc. [TSXV:OSS, OTC:OSSIF] is a machine learning company whose technology has been validated by some of the largest and most valuable global energy brands. The Company has several revenue streams, most of which are recurring, and it also has good visibility into future expected revenues from the 151,000 miles of pipeline under multi year subscriptions. OneSoft's balance sheet is sound; there are no known competitors commercializing similar AI/ML solutions; and management owns 30% of outstanding shares. Investors who want to invest in an AI company currently monetizing its solution with globally known brands should consider OneSoft Solutions.
Disclosures
OneSoft Solutions Inc. [TSXV:OSS, OTC:OSSIF] has contracted Sophic Capital for capital markets advisory and investor relations services.
Disclaimers
The information and recommendations made available through our emails, newsletters, website and press releases (collectively referred to as the "Material") by Sophic Capital Inc. ("Sophic" or "Company") is for informational purposes only and shall not be used or construed as an offer to sell or be used as a solicitation of an offer to buy any services or securities. In accessing or consuming the Materials, you hereby acknowledge that any reliance upon any Materials shall be at your sole risk. None of the information provided in our monthly newsletter and emails or any other Material should be viewed as an invite, and/or induce or encourage any person to make any kind of investment decision. The recommendations and information provided in our Material are not tailored to the needs of particular persons and may not be appropriate for you depending on your financial position or investment goals or needs. You should apply your own judgment in making any use of the information provided in the Company's Material, especially as the basis for any investment decisions. Securities or other investments referred to in the Materials may not be suitable for you and you should not make any kind of investment decision in relation to them without first obtaining independent investment advice from a qualified and registered investment advisor. You further agree that neither Sophic, its, directors, officers, shareholders, employees, affiliates consultants, and/or clients will be liable for any losses or liabilities that may be occasioned as a result of the information provided in any of the Material. By accessing Sophic's website and signing up to receive the Company's monthly newsletter or any other Material, you accept and agree to be bound by and comply with the terms and conditions set out herein. If you do not accept and agree to the terms, you should not use the Company's website or accept the terms and conditions associated to the newsletter signup. Sophic is not registered as an adviser or dealer under the securities legislation of any jurisdiction of Canada or elsewhere and provides Material on behalf of its clients pursuant to an exemption from the registration requirements that is available in respect of generic advice. In no event will Sophic be responsible or liable to you or any other party for any damages of any kind arising out of or relating to the use of, misuse of and/or inability to use the Company's website or Material. The information is directed only at persons resident in Canada. The Company's Material or the information provided in the Material shall not in any form constitute as an offer or solicitation to anyone in the United States of America or any jurisdiction where such offer or solicitation is not authorized or to any person to whom it is unlawful to make such a solicitation. If you choose to access Sophic's website and/or have signed up to receive the Company's monthly newsletter or any other Material, you acknowledge that the information in the Material is intended for use by persons resident in Canada only. Sophic is not an investment advisor, nor does it maintain any registrations as such, and Material provided by Sophic shall not be used to make investment decisions. Information provided in the Company's Material is often opinionated and should be considered for information purposes only. No stock exchange or securities regulatory authority anywhere has approved or disapproved of the information contained herein. There is no express or implied solicitation to buy or sell securities. Sophic and/or its principals and employees may have positions in the stocks mentioned in the Company's Material and may trade in the stocks mentioned in the Material. Do not consider buying or selling any stock without conducting your own due diligence and/or without obtaining independent investment advice from a qualified and registered investment advisor. The Company has not independently verified any of the data from third party sources referred to in the Material, including information provided by Sophic clients that are the subject of the report, or ascertained the underlying assumptions relied upon by such sources. The Company does not assume any responsibility for the accuracy or completeness of this information or for any failure by any such other persons to disclose events which may have occurred or may affect the significance or accuracy of any such information.
The Material may contain forward looking information. Forward-looking statements are frequently, but not always, identified by words such as "expects," "anticipates," "believes," "intends," "estimates," "potential," "possible," "projects," "plans," and similar expressions, or statements that events, conditions or results "will," "may," "could," or "should" occur or be achieved or their negatives or other comparable words and include, without limitation, statements regarding, projected revenue, income or earnings or other results of operations, strategy, plans, objectives, goals and targets, plans to increase market share or with respect to anticipated performance compared to competitors, product development and adoption by potential customers. These statements relate to future events and future performance. Forward-looking statements are based on opinions and assumptions as of the date made and are subject to a variety of risks and other factors that could cause actual events/results to differ materially from these forward-looking statements. There can be no assurance that such expectations will prove to be correct; these statements are no guarantee of future performance and involve known and unknown risks, uncertainties and other factors. Sophic provides no assurance as to future results, performance, or achievements and no representations are made that actual results achieved will be as indicated in the forward-looking information. Nothing herein can be assumed or predicted, and you are strongly encouraged to learn more and seek independent advice before relying on any information presented.