HIRE Technologies Inc. [TSXV:HIRE, OTC:HIRRF] is focused on the acquisition of staffing, human resources ("HR") consulting, and information technology firms. North America's COVID-19 economic recovery plans will likely include government stimulus programs targeted towards re-employing millions of affected workers across the United States and Canada. To handle this impending surge in demand, the staffing industry will have to rely more heavily on technology driven solutions. We recently spoke with HIRE's CEO Simon Dealy to learn more about this opportunity and HIRE's growth plans.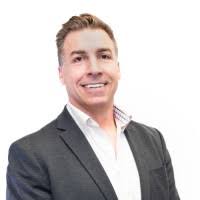 HIRE Technologies CEO Simon Dealy
Q: Simon, can you give us a sense of HIRE's history, evolution, and key milestones?
A: Absolutely! Our strategy is to scale via acquisition. The Company was incorporated in June 2017 and listed on the TSX Venture exchange in December 2019. We have attained multiple major milestones in the past 12 months, despite the headwinds presented by COVID-19. In August 2020, we closed a $2.4 million convertible debt financing; in September, we announced and closed The Headhunters acquisition for $1 million. In November, we announced the Kavin Group acquisition for $1 million with a concurrent $4.1 million equity financing. In December, we announced and closed the Taylor Ryan acquisition for $4.1 million; and finally in April 2021, we announced and closed the Pulsify acquisition for $1.9 million. All in all, the past twelve months have been our busiest, and we're only getting started.
Q: Tell us more about how you are evolving the business towards your longer-term goals?
A: HIRE was effectively a portfolio of traditional independent staffing businesses that earn fees for assisting clients to place employees and fill roles. A large amount of this work, driving about 90% of our revenue, has been recurring contract-based engagements, whereby the worker was employed by HIRE and performed work for clients. The remainder are more conventional on-occurrence permanent placements of mid-level managers to senior executives. As part of our evolution, we've introduced value-added HR software applications onto our platform. Our vision is to combine these technology solutions with our traditional staffing business, and we believe executing on it will pave the way for value creation at HIRE.
Q: And how do you plan to increase HIRE's value-add software portfolio?
A: Coming into the CEO role, it was clear that the HR industry was ripe for disruption. Few had fully embraced digital transformation, where applications are accessible in the cloud as Software-as-a-Service ("SaaS"). As a result, we devised a strategy to disrupt the industry and have been actively adding more SaaS business. As we expand out our software businesses, we will look to upsell and integrate these applications into existing staffing operations to drive stickier, higher margin revenue streams. Core to our  acquisition strategy is a decentralized approach to allow each firm we acquire to operate independently. This helps retain talent and drive performance while allowing us to sell from a growing portfolio of SaaS offerings in either a bundled or a-la-carte format. We like to think of ourselves as staffing-as-service.

Q: We've seen the COVID pandemic empty people from office buildings and into their homes. Before jumping further into HIRE's business, what is your view about the work-from-home ("WFH") trend? Is it permanent?
A: Only around 3.5% of businesses had remote workers prior to the pandemic. Almost immediately after the pandemic started, the number jumped to about 88%. Approximately two thirds of companies are considering a permanent shift to have some employees work remotely. While we acknowledge that work-from-home is here to stay, in our view, we do not think this permanent shift will be as high as some are suggesting.
Q: What does this massive shift to remote working mean for HIRE Technologies?
A: There are two dynamics that bode well for HIRE. The first is the industry recognition about the importance of technology. Like many other service industries with distribution intermediaries such as insurance, real estate, and asset management, HR staffing and consulting firms have been slow to adopt cloud-based automation solutions. Part of the reason is that many staffing firms are small, family-owned businesses that have operated the same way for decades. They're good businesses that generate good returns for their owners, so there was no need to change. The pandemic and the WFH shift impacted a lot of these businesses because they largely rely upon spreadsheets and face-to-face transactions. HIRE Technologies has been actively transitioning towards automation solutions which give our clients a competitive edge.
Q: And what's the second WFH dynamic that benefits HIRE Technologies?
A: The second benefit of WFH for our candidates is they now have a larger pool of companies and employers to choose from. Candidates can also choose the options that best suit their lifestyles, whether that's WFH, customer visits, work at the office, full time or part time work. Another interesting dynamic is that remote workers can be located anywhere in the world, which means hiring clients have a larger pool of candidates to find the best choice that fits for their needs.  Geography is no longer a constraint, so our Canadian candidates are getting more access to U.S. employers. For HIRE, this massive shift has organically expanded our business opportunities because this new paradigm has increased the number of permutations candidates can fit into for various staffing opportunities.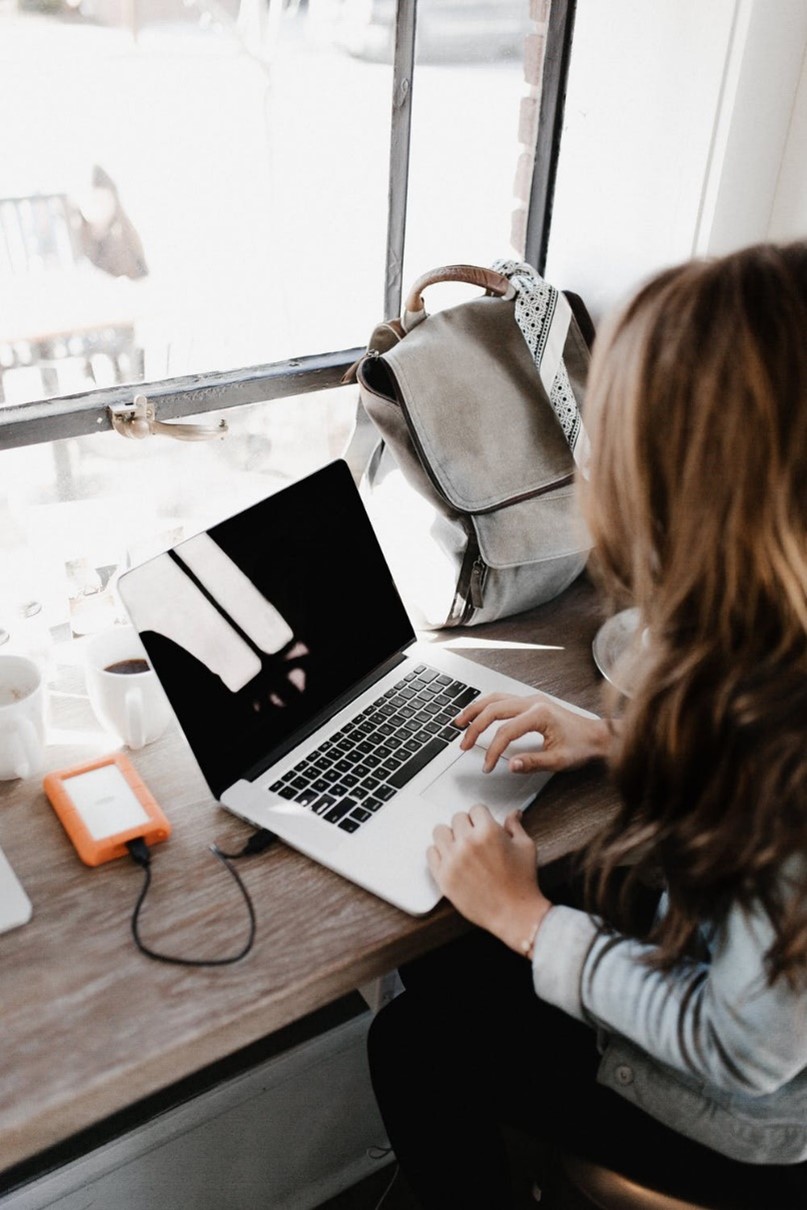 Q: But hasn't the massive shift created oversupply of candidates for the companies you work with seeking candidates?
A: Not across the board. Skills shortages are occurring in fields such as healthcare and information technology, and as a result, companies are widening their geographic search which, as I previously said, gives Canadian candidates greater access to U.S. employers. Not to mention, there are a number of industries, like hospitality and airlines, that have been meaningfully impacted by the pandemic; employers in these industries are likely going to have to hire at a rapid pace coming out of the pandemic. If you are someone who thinks consumer behaviour could be robust, as we have seen from other countries that are almost fully vaccinated, we might actually end up in a really strong labour position.
Q: If not across the board, will oversupply of workers continue in other sectors?
A: It's difficult to estimate that. However, as we saw with the March U.S. job openings, vacancies exceeded hires by 2 million. This is the largest gap on record. In March, the number of openings in accommodation and food services approached 1 million, the second-highest level since 2000.  It could take some time for these gaps to close.
Q: Looking at the bigger picture, how big is the HR staffing industry in Canada and the USA?
A: This past February, Statistics Canada published that the employment services industry generated C$17.1 billion of revenues in 2019. That was an 8.1% increase over 2018. Temporary staffing services generated 47.5% of this revenue and permanent placements and contract staffing was 45.3%. Businesses were the source of 88.6% of the revenue and government was 9.7%. In the USA, the staffing industry provides employment opportunities for around 16 million employees per year. In an average week, about three million temporary and contract employees work for America's staffing companies in a variety of industries. The staffing industry in the USA is made up of around 25,000 firms. From a size perspective, the U.S. staffing and recruiting industry market size was US$150 billion in 2019, before declining to around US$120 billion in 2020 due to COVID.
Q: Closer to home, do you have any colour into Canada's labour market during 2020?
A: As a result of the COVID-19 pandemic, 986,400 Canadians lost their jobs in 2020, increasing Canada's unemployment rate to 9.5%. As of March 2021, Canada's unemployment rate improved to 7.5% or 1.5 million Canadians looking for work. However, as of May 2021, Canada's unemployment rate increased to 8.2%.  More generally, in a pre-COVID environment, our end markets grew modestly above GDP growth, or about low single digits, which is similar to the broader consulting services industry. Various industry sources estimate a 15% to 20% year-over-year decline in 2020 owing to COVID, followed by a 10% to 15% rebound in 2021.
Q: Any idea how many Canadians are working from home?
A: At the beginning of 2021, 32% of Canadian employees aged 15 to 69 worked most of their hours from home versus 4% in 2016. Of new Canadians working from home, 90% reported being at least as productive as in their physical work environment. In fact, 32% said they were accomplishing more at home.
Coming up…
In Part 2 of our interview with HIRE Technologies' CEO Simon Dealy, we'll delve into the HR staffing and consulting industry's competitive environment and the details of HIRE's acquisition strategy.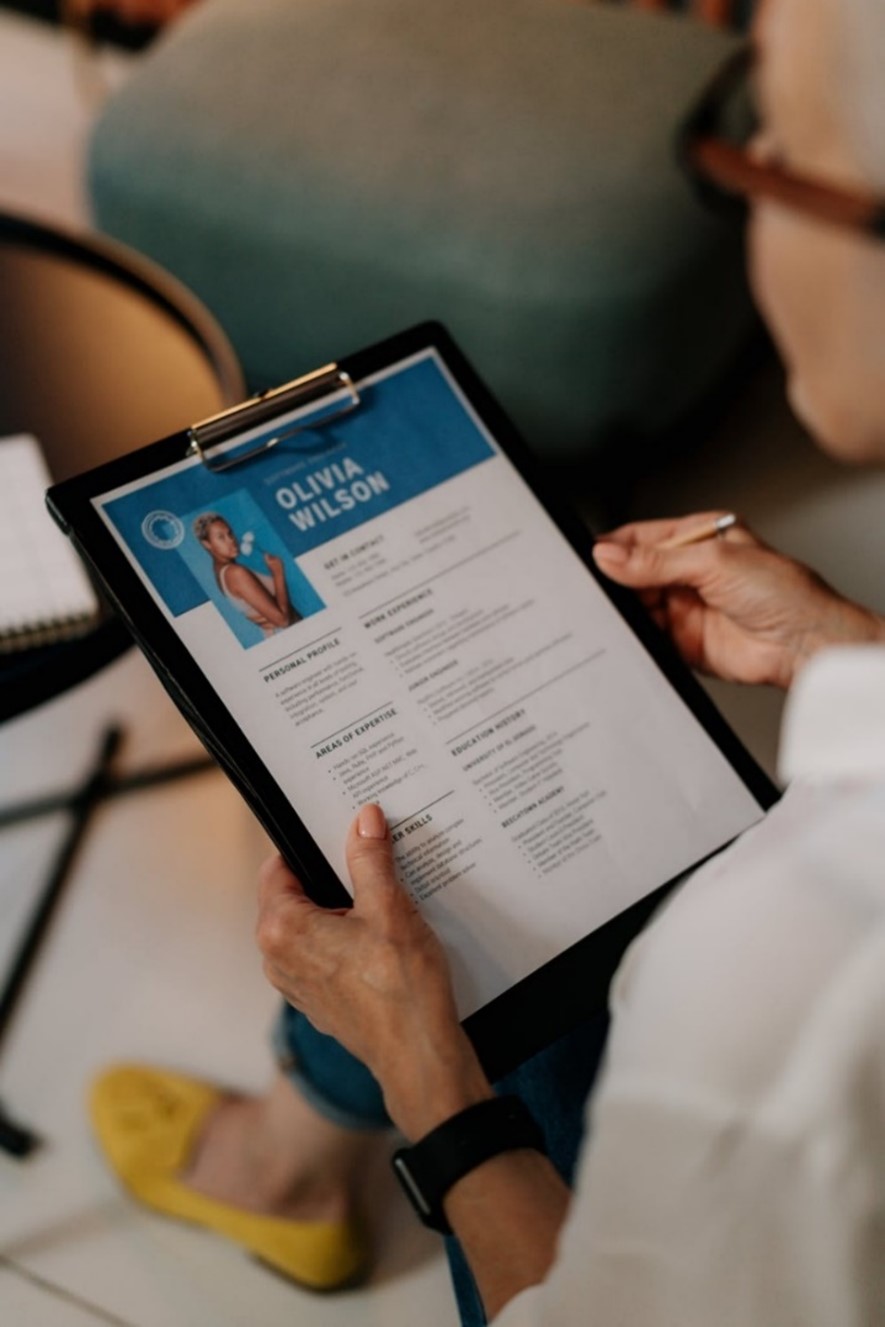 Disclaimer
The information and recommendations made available through our emails, newsletters, website and press releases (collectively referred to as the "Material") by Sophic Capital Inc. ("Sophic" or "Company") is for informational purposes only and shall not be used or construed as an offer to sell or be used as a solicitation of an offer to buy any services or securities. In accessing or consuming the Materials, you hereby acknowledge that any reliance upon any Materials shall be at your sole risk. In particular, none of the information provided in our monthly newsletter and emails or any other Material should be viewed as an invite, and/or induce or encourage any person to make any kind of investment decision. The recommendations and information provided in our Material are not tailored to the needs of particular persons and may not be appropriate for you depending on your financial position or investment goals or needs. You should apply your own judgment in making any use of the information provided in the Company's Material, especially as the basis for any investment decisions. Securities or other investments referred to in the Materials may not be suitable for you and you should not make any kind of investment decision in relation to them without first obtaining independent investment advice from a qualified and registered investment advisor. You further agree that neither Sophic, its, directors, officers, shareholders, employees, affiliates consultants, and/or clients will be liable for any losses or liabilities that may be occasioned as a result of the information provided in any of the Material. By accessing Sophic's website and signing up to receive the Company's monthly newsletter or any other Material, you accept and agree to be bound by and comply with the terms and conditions set out herein. If you do not accept and agree to the terms, you should not use the Company's website or accept the terms and conditions associated to the newsletter signup. Sophic is not registered as an adviser or dealer under the securities legislation of any jurisdiction of Canada or elsewhere and provides Material on behalf of its clients pursuant to an exemption from the registration requirements that is available in respect of generic advice. In no event will Sophic be responsible or liable to you or any other party for any damages of any kind arising out of or relating to the use of, misuse of and/or inability to use the Company's website or Material. The information is directed only at persons resident in Canada. The Company's Material or the information provided in the Material shall not in any form constitute as an offer or solicitation to anyone in the United States of America or any jurisdiction where such offer or solicitation is not authorized or to any person to whom it is unlawful to make such a solicitation. If you choose to access Sophic's website and/or have signed up to receive the Company's monthly newsletter or any other Material, you acknowledge that the information in the Material is intended for use by persons resident in Canada only. Sophic is not an investment advisor nor does it maintain any registrations as such, and Material provided by Sophic shall not be used to make investment decisions. Information provided in the Company's Material is often opinionated and should be considered for information purposes only. No stock exchange or securities regulatory authority anywhere has approved or disapproved of the information contained herein. There is no express or implied solicitation to buy or sell securities. Sophic and/or its principals and employees may have positions in the stocks mentioned in the Company's Material and may trade in the stocks mentioned in the Material. Do not consider buying or selling any stock without conducting your own due diligence and/or without obtaining independent investment advice from a qualified and registered investment advisor. The Company has not independently verified any of the data from third party sources referred to in the Material, including information provided by Sophic clients that are the subject of the report, or ascertained the underlying assumptions relied upon by such sources. The Company does not assume any responsibility for the accuracy or completeness of this information or for any failure by any such other persons to disclose events which may have occurred or may affect the significance or accuracy of any such information.
The Material may contain forward looking information. Forward-looking statements are frequently, but not always, identified by words such as "expects," "anticipates," "believes," "intends," "estimates," "potential," "possible," "projects," "plans," and similar expressions, or statements that events, conditions or results "will," "may," "could," or "should" occur or be achieved or their negatives or other comparable words and include, without limitation, statements regarding, projected revenue, income or earnings or other results of operations, strategy, plans, objectives, goals and targets, plans to increase market share or with respect to anticipated performance compared to competitors, product development and adoption by potential customers. These statements relate to future events and future performance. Forward-looking statements are based on opinions and assumptions as of the date made, and are subject to a variety of risks and other factors that could cause actual events/results to differ materially from these forward looking statements. There can be no assurance that such expectations will prove to be correct; these statements are no guarantee of future performance and involve known and unknown risks, uncertainties and other factors. Sophic provides no assurance as to future results, performance, or achievements and no representations are made that actual results achieved will be as indicated in the forward looking information. Nothing herein can be assumed or predicted, and you are strongly encouraged to learn more and seek independent advice before relying on any information presented.