In Sophic Capital's Smart Employee Benefits (TSXV: SEB) (OTCQB: SEBFF) – Meet the Management Team, we spoke with Smart Employee Benefits ("SEB" and the "Company") CEO John McKimm and COO Mohamad El Chayah to learn more about the Company and its abundant growth opportunities.  Specifically, we discussed:
How SEB's Benefits Processing business has evolved;

The opportunities presented by white labeling for channel partners, and;

SEB captures approximately 18% of the estimated $250 per annum spent on benefits processing.
We continue our discussion with SEB's management.
Q: John, in our last report we discussed SEB's opportunity for white labeling its solutions for channel partners. How does white labeling differ from how brokers currently do business?
John: Today, emerging clients (those with under 500 employees) select a broker who then gets competitive quotes. After selecting an insurer, the broker gets paid fees or commissions and the client works with the selected insurer to deploy the benefit plan in that insurer's administration environment.  However, the plan's choices are restricted to the insurer's capabilities and benefit solutions.
Under SEB's white label business model, the broker has their own administration environment and controls the processing administration relationship with their client. This strengthens their client relationship beyond sales. Clients get better real time analytics and more plan design choices. The broker can pool clients together to more competitive rates and thereby reduce costs. The broker can also access benefits from multiple insurers and process them in one seamless, single sign-on environment. This gives brokers access to multiple new revenue models, better analytics for their clients and more cost savings.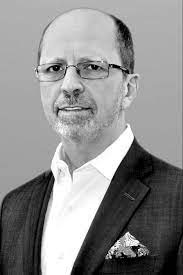 Smart Employee Benefits CEO John McKimm
Q: How does white labeling increase the per plan member spending?
John: With white labelling, the broker owns the relationship, including the administration and processing from end-to-end. They can add other insurance products like pet, auto, home, various life solutions and even non-insured benefits. Additionally, the end clients can subscribe to new programs like HR or employee perks. All of these additional service offerings, previously offered to our enterprise customers, increase per plan member spending. And they can now be made available to emerging clients in a cost-effective manner, generating new revenue models for the channel partner.
Mohamad: Plan members who might seek other insurance products on their own can now access a white-labeled broker portal instead. There, they can add new products to their benefits plan quicker and more cost effectively. This allows SEB and the channel partner to capture a greater wallet share from both gross processing revenues and new voluntary benefits premiums.
Q: Is your white label model successful?
John: We've proven that our white label business model is successful. When you look at our growth, especially versus our competitors, it demonstrates success in building a strong client base with long term contracts managing highly sophisticated technology environments. Our recent ISO 27001 Certification was a major factor in validating the strength of our solutions and services. ISO certification along with our customer list of some of the world's most recognizable brands proved to our channel partners that our solutions and services were stable, methodical, and popular with existing plan members. 
Q: On average, what do you currently get for processing fees and how much more can you capture?
Mohamad: Currently, the processing modules deployed by the client drive our processing fees. We have over 25 modules that we can deploy to increase our current annual average revenue per plan member. Not all clients deploy the same modules, however, so some plan members generate less than $45 annually while others generate more.
Our objective is to increase the revenue capture over time. Typically, the $250 industry average is spent among multiple providers. SEB solutions can consolidate much of this spending into one environment.  Our solutions are scalable once a benefit plan is on our platform and capturing just a few dollars more per plan member off a large base drives meaningful increases in our bottom line.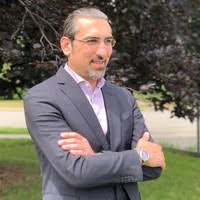 Smart Employee Benefits COO Mohamad El Chayah
Q: What are the economics on each marginal dollar increase of your average capture per plan member per annum spent?
Mohamad: We estimate that every incremental dollar of revenue on the benefits side has a 56% flow-through to free cashflow. We are pursuing numerous opportunities as well as up-sell opportunities with existing clients which can increase this number.
Q: Wow! A 56% flow-through is significant. How do you see the business trending here in the next few years?
John: We have invested a lot to get to where we have a solid base of business and technology solutions that can truly scale. We think our contract base and the pipeline opportunities that are already signed or will be signed in 2022 can drive at least an additional $40 million of annual revenue in the Benefits Processing business by the end 2025.
Q: Geographically, where is your client base?
John: Mostly in Canada, but most of our clients and channel partner opportunities are subsidiaries of U.S. and global companies. We have solid reason to believe that we can penetrate non-Canadian markets via these relationships. Our solutions are all cloud enabled, and can be easily deployed globally. Plus, as a Canadian-based company, we have a significant cost advantage over local competition in the U.S. and other markets.

Q: Who are you winning business from?
John: Traditionally, enterprise and emerging client plan members interact directly with insurance companies. Our objective is to give brokers, consultants, and clients their own back-office environments. This allows every client and channel partner full control over their benefit processing and IT environments, effectively transforming them into their own "Amazon of Benefits". It provides full capability to buy life and other benefit solutions from multiple insurers/providers and manage the total benefit plan in one seamless, branded, single sign-on, processing environment. 
Q: Are you seeing pushback from the insurance companies?
John: We have not seen major pushback from insurers yet, but we likely will. Today, third-party administrators control about 16% of benefits processing, mostly in the enterprise and government markets. When we announce several larger white labeled transactions with brokers and consultants targeting the emerging market, it will be a game changer for the sales and distribution of benefit solutions. That is when we will attract serious attention from insurers.
Q: Can you further elaborate on the value-prop and what drives a client or large broker network to subscribe to the platform?
Mohamad: Premiums are typically split with over 90% going to the insurer and up to 10% going to the broker or consultant as a commission fee. Included in the 90% plan is the underwriting fee and a plan administration fee, a portion of which usually goes to other technology partnerships including adjudication.
SEB's objective is to own most of the administration fees and introduce new premiums with the sale of new benefit solutions. When a client or channel partner owns their back-office processing, they are no longer controlled by the insurer administration environment. This allows them to introduce alternative benefit solutions to the insurer doing the administration. Typically, an insurer will not administer another insurer's benefit solutions. For clients wanting a benefit solution not available from their insurer doing the administration, they would have to deploy a second administration environment. This is both cumbersome and costly.  
SEB solutions change that dynamic by providing full independence, accommodating benefits solutions from multiple insurers and providers. Clients can administer all benefits in a single sign-on, fully integrated environment that is seamless for the plan member. This is the biggest reason large clients opt to use third-party administration environments versus an insurer's environment.
John: Beyond the upfront economic value, the longer-term value-add is the incremental revenues channel partners can get and the resulting stickiness of those revenues. The more products layered on an existing relationship, the harder it is to move away. Our long-term client retention rates have been very strong – we have not lost any clients benefits processing since 2019 – and we believe channel partners can achieve similar results. As we have noted previously, SEB's "white label" business model is unique in the group benefits industry. It will be a major disruptor to the traditional sales channels.
Sign up for Sophic Capital's reports at https://sophiccapital.com/subscribe/