Trafficking counterfeit goods kills people, enriches criminal organizations, destroys jobs, and shrinks economies. Alarmist? Consider this data:
The U.S President Has Taken Action
On January 31, 2020, U.S. President Donald Trump issued an Executive Order to stop the importation of counterfeit goods. This followed an April 2019 Memorandum that specifically targeted third-party, online retailers selling counterfeited and pirated goods. The most recent Order tasks the U.S. Department of Homeland Security Customs and Border Protection ("CBD") with strengthening criteria for companies importing goods from overseas. Importers found violating the new rules could face more rigorous inspections, see their operations suspended, barred from selling to government agencies, or participating in federal programs. Guilty individuals could face bans working with any import company.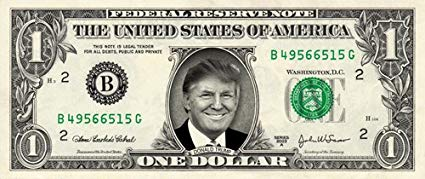 President Trump's Executive Order had special provisions for the United States Postal Service ("USPS"). The reason is because most counterfeit goods aren't peddled in street markets and back alleys anymore. Online commerce websites are the preferred sales channel. Why? Ease of payment and ease of shipping.
For example, in 2018, U.S. Immigration and Customs Enforcement ("ICE")1 conducted 33,810 intellectual property seizures worth an estimated $1.4 billion (as measured by manufacturers suggested retail price). About 28% (Figure 1) of these seizures were shipped by mail. But when we consider that USPS handled about 146 billion pieces of mail in 2018, its unlikely that the U.S. will intercept a mailed counterfeit good.
1 USPS receives international mail from more than 190 countries. Many foreign postal operators provide advance electronic data to USPS, which is then passed on to CBP.
eCommerce Websites Are Scrambling to Halt Sales of Counterfeit Goods
Page 14 of Amazon's (NASDAQ:AMZN) most recent 10-K form discloses third-party selling of counterfeit goods as a business risk and potential shareholder liability. An Amazon executive claimed that the Company spent $400 million in 2017 to fight the problem, employing over 5,000 workers in the process. The U.S. Trade Representative placed Taobao.com, China's largest e-commerce platform, which is owned and operated by Alibaba Group (NYSE:BABA), on its "2018 List of notorious online markets" due to its "high volumes of infringing products". Alibaba claims that in 2018 and 2019, its real-time scanning technology proactively removed 96% of questionable listings before a single sale occurred. These efforts are laudable, but they may not be enough to satisfy America's greater ambition of eliminating counterfeit good sales through ecommerce websites.
Anti-counterfeiting Before the Sale
A January 24, 2020 U.S. Department of Homeland Security report to the President could force third-party ecommerce websites to police their entire supply chains. The report states that "counterfeits are being trafficked through vast e-commerce supply chains in concert with marketing, sales, and distribution networks" and that stakeholders require "redoubling efforts to police their own businesses and supply chains". Perhaps most concerning to ecommerce is that ICE and the Department of Justice will "develop a strategy to investigate and prosecute intellectual property violations at all levels of the supply chain". To us, "all levels of the supply chain" indicates that third-party ecommerce website anti-counterfeiting policies, processes, auditing, and technology could become far more complex and will likely have to leverage new technologies to find solutions.
Supply Chain Technology Impossible to Counterfeit
Nanotech Security Corp. (TSXV:NTS, OTC:NTSFF) ("Nanotech"), a Sophic Capital client, has anticounterfeiting technology that not only validates brand authenticity but also could be used as a supply chain verification tool. The Company has a portfolio of products that integrate into any packaging or manufacturing line and that can be applied to any surface or substrate. The products are made from nanometer sized holes that are embedded in a surface. The holes can be designed to reflect any colour of light, an array of colours and even video motion. Nanotech can even embed nano-sized codes for scanning purposes. And unless a counterfeiter has access to complicated mathematic algorithms for programming the holes, millions of dollars of equipment, and a clean room for creating shims for pressing the holes, Nanotech's products are extremely difficult to replicate.
We believe that Nanotech's products could address concerns that the U.S. government has with counterfeit products in third-party ecommerce retailers. As mentioned, Nanotech's products can be embedded on any surface or material. The products cannot be removed, duplicated, or forgotten, given their luminescence. The products are unmistakeable, making them easily identifiable in any supply chain. Plus, identification codes can be embedded at the nanometer level and scanned for further supply chain validation.
Nanotech has a suite of anti-counterfeiting products for the brand protection market, deploying its LiveOptikTM technology to deliver both security and design flexibility. The Company was selected to provide the security feature for UEFA's 2016 soccer competition and has some contracts with commercial brands.
Top Ten Banknote Issuer Validation
A top ten banknote issuer has validated Nanotech's core technology, and the Company is working through a $30 million development contract to develop a security feature that could be incorporated into the issuer's banknotes. If the issuer accepts the feature and banknote production begins, Nanotech should see recurring revenue from this contract, with the typical initial lifespan of a banknote security feature estimated at 17 years.
Nanotech is fully funded to execute its business plan. With $9.5 million in cash and short-term investments as of December 31, 2019 and no debt, plus a revamped sales strategy and sales team to execute, management has the potential to address supply chain counterfeiting not only for third-party ecommerce providers but also brands.
The Stock is Trading at 0.53x Price/Book Value
Currently, Nanotech is trading at ~$0.20, implying a market cap of ~$13.8 million. The Company has $9.5 million of cash, no debt and a book value of $26.1 million, which doesn't include the patent portfolio. With the stock at these levels, long term value investors who believe that the Company can execute on its existing large government banknote contracts and continue to penetrate the consumer market, could see very strong returns and look back to the current market meltdown as a perfect buying opportunity.
In times like we are experiencing today, if you have cash and are looking to deploy some into microcap stocks, look for solid businesses (profitable or low burn rates in sectors that will only be mildly impacted) with very strong balance sheets trading at distressed valuations. It may be the perfect storm to tuck away some Nanotech Security (TSXV:NTS, OTC:NTSFF) and not look at it for 12 months.
Disclaimer
The information and recommendations made available through our emails, newsletters, website and press releases (collectively referred to as the "Material") by Sophic Capital Inc. ("Sophic" or "Company") is for informational purposes only and shall not be used or construed as an offer to sell or be used as a solicitation of an offer to buy any services or securities. In accessing or consuming the Materials, you hereby acknowledge that any reliance upon any Materials shall be at your sole risk. In particular, none of the information provided in our monthly newsletter and emails or any other Material should be viewed as an invite, and/or induce or encourage any person to make any kind of investment decision. The recommendations and information provided in our Material are not tailored to the needs of particular persons and may not be appropriate for you depending on your financial position or investment goals or needs. You should apply your own judgment in making any use of the information provided in the Company's Material, especially as the basis for any investment decisions. Securities or other investments referred to in the Materials may not be suitable for you and you should not make any kind of investment decision in relation to them without first obtaining independent investment advice from a qualified and registered investment advisor. You further agree that neither Sophic, its, directors, officers, shareholders, employees, affiliates consultants, and/or clients will be liable for any losses or liabilities that may be occasioned as a result of the information provided in any of the Material. By accessing Sophic's website and signing up to receive the Company's monthly newsletter or any other Material, you accept and agree to be bound by and comply with the terms and conditions set out herein. If you do not accept and agree to the terms, you should not use the Company's website or accept the terms and conditions associated to the newsletter signup. Sophic is not registered as an adviser or dealer under the securities legislation of any jurisdiction of Canada or elsewhere and provides Material on behalf of its clients pursuant to an exemption from the registration requirements that is available in respect of generic advice. In no event will Sophic be responsible or liable to you or any other party for any damages of any kind arising out of or relating to the use of, misuse of and/or inability to use the Company's website or Material. The information is directed only at persons resident in Canada. The Company's Material or the information provided in the Material shall not in any form constitute as an offer or solicitation to anyone in the United States of America or any jurisdiction where such offer or solicitation is not authorized or to any person to whom it is unlawful to make such a solicitation. If you choose to access Sophic's website and/or have signed up to receive the Company's monthly newsletter or any other Material, you acknowledge that the information in the Material is intended for use by persons resident in Canada only. Sophic is not an investment advisor nor does it maintain any registrations as such, and Material provided by Sophic shall not be used to make investment decisions. Information provided in the Company's Material is often opinionated and should be considered for information purposes only. No stock exchange or securities regulatory authority anywhere has approved or disapproved of the information contained herein. There is no express or implied solicitation to buy or sell securities. Sophic and/or its principals and employees may have positions in the stocks mentioned in the Company's Material and may trade in the stocks mentioned in the Material. Do not consider buying or selling any stock without conducting your own due diligence and/or without obtaining independent investment advice from a qualified and registered investment advisor. The Company has not independently verified any of the data from third party sources referred to in the Material, including information provided by Sophic clients that are the subject of the report, or ascertained the underlying assumptions relied upon by such sources. The Company does not assume any responsibility for the accuracy or completeness of this information or for any failure by any such other persons to disclose events which may have occurred or may affect the significance or accuracy of any such information.
The Material may contain forward looking information. Forward-looking statements are frequently, but not always, identified by words such as "expects," "anticipates," "believes," "intends," "estimates," "potential," "possible," "projects," "plans," and similar expressions, or statements that events, conditions or results "will," "may," "could," or "should" occur or be achieved or their negatives or other comparable words and include, without limitation, statements regarding, projected revenue, income or earnings or other results of operations, strategy, plans, objectives, goals and targets, plans to increase market share or with respect to anticipated performance compared to competitors, product development and adoption by potential customers. These statements relate to future events and future performance. Forward-looking statements are based on opinions and assumptions as of the date made, and are subject to a variety of risks and other factors that could cause actual events/results to differ materially from these forward looking statements. There can be no assurance that such expectations will prove to be correct; these statements are no guarantee of future performance and involve known and unknown risks, uncertainties and other factors. Sophic provides no assurance as to future results, performance, or achievements and no representations are made that actual results achieved will be as indicated in the forward looking information. Nothing herein can be assumed or predicted, and you are strongly encouraged to learn more and seek independent advice before relying on any information presented.