In part 1 of our interview with HempFusion CEO Jason Mitchell, we learned that:
The CBD industry is being held-back by current regulations;
Despite limited representation for ingestible CBD products at brick-and-mortar, Sophic Capital client HempFusion Wellness has managed to still acquire over 15,000 retail doors, positioning itself for potential regulatory changes;
Online sales for HempFusion's business have grown from 6% to 14% in 2020, to over 27% in the most recent quarter;
The Company is optimizing its acquisition model, with the cost of acquisition now at $74 and the long-term value of each customer sitting at $142;
Ingestible CBD products could have a velocity of 5x to 10x that of topical products at brick-and-mortar;
HempFusion is not reliant upon regulatory changes to achieve its guidance of $20 to $25 million in revenues in 2022, which will be mainly driven by wholesale growth.
In this report, we continue our interview with Dr. Mitchell.  
 We wanted to take some time to dive deeper into the two CBD acquisitions, starting with Apothecanna.
Before talking specifically about our acquisitions, I'd like to highlight our overall M&A strategy. When we think about M&A, we are not focused on things like backfilling revenues or building a bigger company for the sake of operating a bigger company. What we look for are companies that help drive HempFusion's organic fundamentals. In early 2020, we developed a plan to have as wide a demographic as possible to market our CBD and non-CBD products as well as have as and diverse retail location distribution footprint as possible. As well, we want to target companies that have robust, online DTC businesses. 
As your team contemplated your M&A strategy, what was the demographic that you though could drive HempFusion's organic fundamentals?
The female demographic. Although women currently represent about 48% of purchases in the CBD industry, we believe this could grow to over 80% over time.  We also believe that the more mature Baby Boomer consumer is very important as they tend to be 82.9% daily users of products that contain CBD.
What makes you think that the female demographic could eventually account for over 80% of industry sales?
Women are educated buyers. They are far more concerned about their health than what we believe men are. Women read labels at grocery stores, in pharmacies, and just about anywhere that involves putting something on or in their body. And rightfully so. Women know what they want and, more importantly, what they don't want in their products. They'll ask questions, seeking quality and the safest products that best suit their needs, especially when it comes to their health. They extend this type of due diligence to their families, educating their spouses, children, and parents. You have to build trust with women, and once a company earns that trust, it usually translates into repeat sales.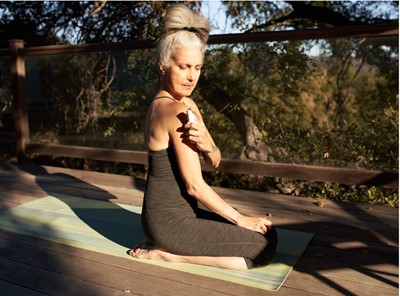 Does Apothecanna target the female demographic?
Apothecanna is an established brand in the premium CBD topicals space with significant North America distribution, including through CVS and 7th Sense. The company also has access to the Canadian marketplace though a strategic business relationship, giving it significant market share in the Canadian topicals space – it was the #1 topical in 2020 on the Ontario Cannabis Store. Apothecanna does focus on the female demographic, but what we're most excited there is that it also targets Baby Boomers – the parents of women. The Boomers have also been largely underserved by the CBD industry. Yet, the Boomers are looking for products that will maintain and extend their active lifestyles, especially Boomer women.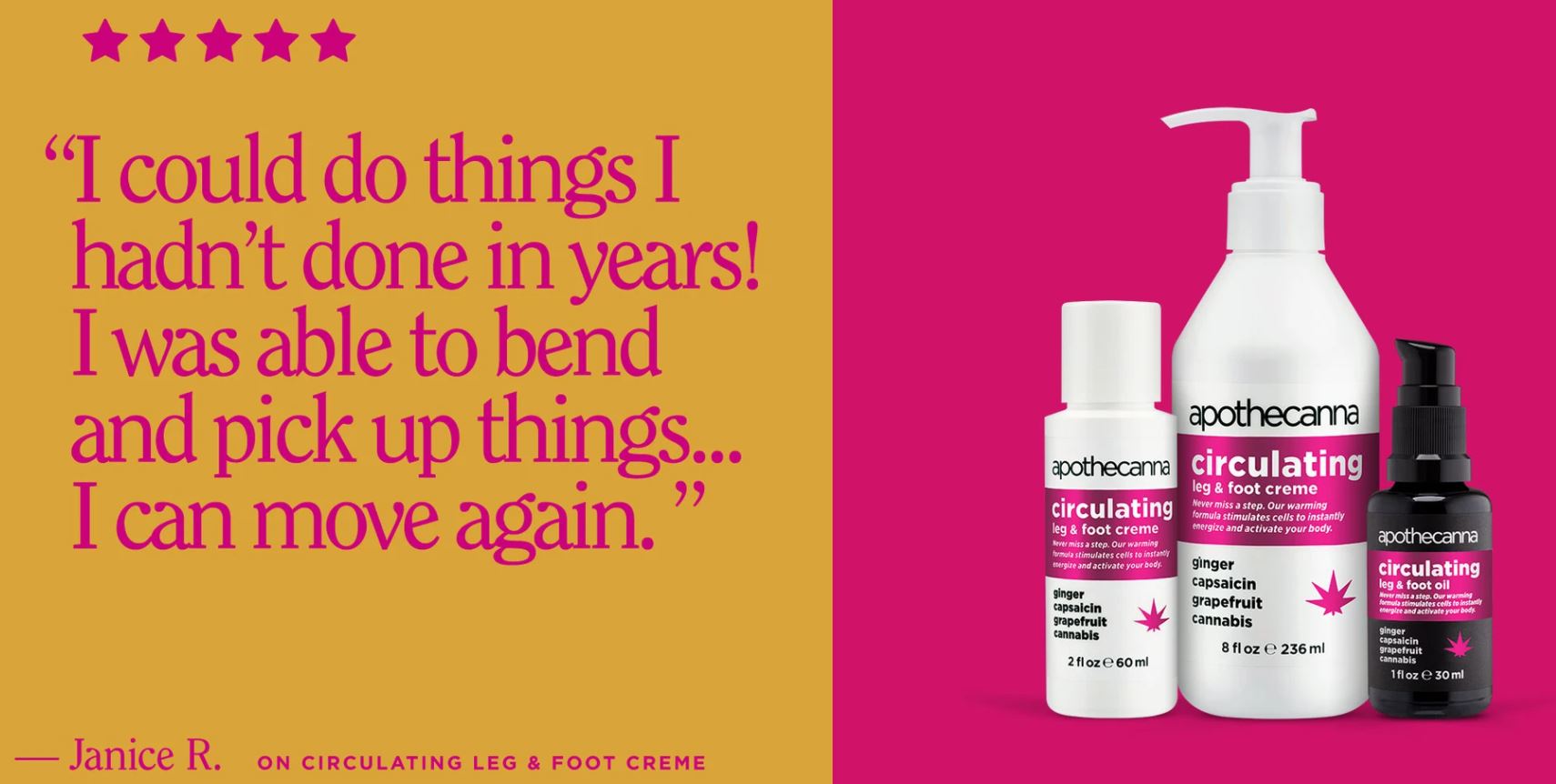 How do you envision Apothecanna playing a role over the coming years?
Apothecanna has a strong ecommerce focus and generated US$3.8 million of revenue in 2020. About 50% of its revenues came online, and we expect to see this to continue growing. Apothecanna's direct to consumer (DTC) is a great margin business – over 70%. We acquired Apothecanna for US$15 million, payable with US$13.88 million worth of stock at US$1.19 per HempFusion share and the remainder in cash.
And immediately following the Apothecanna acquisition, HempFusion bought Sagely Naturals. Walk us through the rationale there.
Sagely Naturals is the largest female-founded CBD wellness brand on the market. The brand's mission is to modernize the medicine cabinet with high-quality, accessible, natural products that help women feel their best. Sagely Naturals' products are available in over 14,000 retail locations and are sold in key retailers such as CVS, Rite Aid, Albertsons, Sprouts, and Nordstrom. The company also has a strong online presence: sagelynaturals.com. So, as you can see, Sagely Naturals hits upon two key components of our M&A strategy: businesses that focus on the female demographic and businesses that have a strong online presence. In 2020, Sagely generated over US$4.19 million in revenue, and we acquired it for a US$25 million consideration split into US$2 million of cash and US$23 million worth of shares.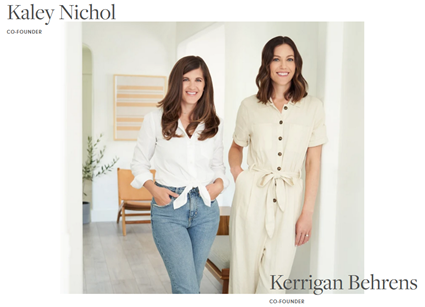 Apothecanna and Sagely Naturals seem similar; how do the two brands complement one another?
The two brands are actually very different. Unlike Apothecanna which is geared a bit higher price points and really CBD-focused, Sagely has built an incredible mass wellness brand. It was started by Kerrigan Behrens and Kaley Nichol, both of whom remain with HempFusion running the brand. And these two incredible operators built Sagely Naturals into the #3 CBD brand. Out of the top 20 selling CBD SKUs in Multiple Outlet channels, Sagely Naturals have five SKUs with its Extra Strength Relief & Recovery Cream being the #1 selling SKU in Chain Drug.
Sagely also caught the attention of some of Hollywood's A-list.
That's right. Cameron Diaz, Zoe Saldana, and Molly Sims are not only Sagely Naturals consumers but also investors.
You sound excited about the possibilities with Sagely. Is it fair to assume its growing strongly?
Sagely's growth has been great. But much like us and every other CBD brand out there, Sagely faced a lot of the same marketing challenges. Being part of a larger organization, especially one with regulatory expertise, made business sense for Sagely's next stage of growth. And to scale, we see an opportunity to leverage Sagely's brand strength to expand the SKUs across non-CBD categories, such as the recently announced agreement with a top 10 retailer in the U.S. We think the brand could become one of the largest in the food/drug/mass (FDM) channel over time and we are seeing great responses from retail partners and customers.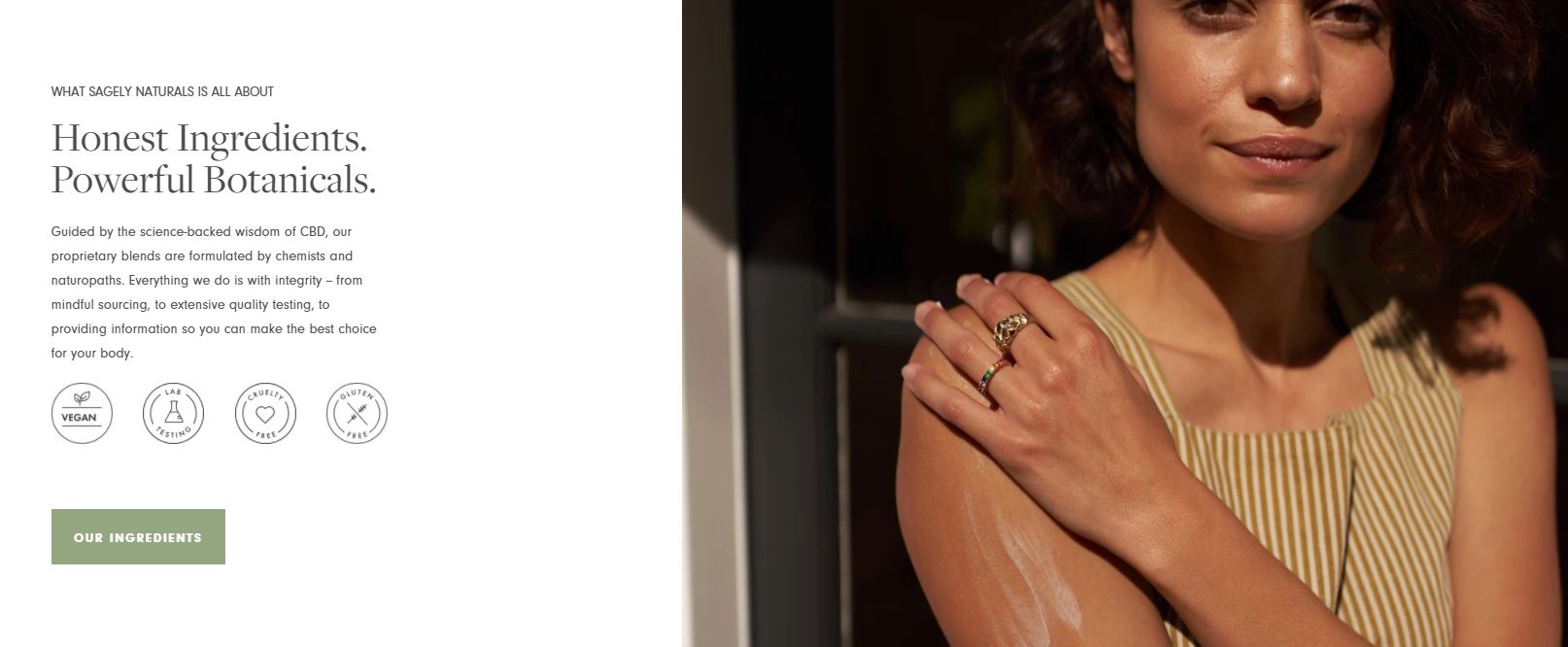 You mentioned all the doors you added with Sagely and Apothecanna. Where does that put you in terms of total doors today, and how important will that be as the regulatory environment changes?
It's the Holy Grail. No joke. Once the pandemic fully ends and regulatory changes occur, we see the brick-and-mortar side going from around 55% of the market in 2020 to over 70%. And we expect FDM, which is where we are really focused, to be the fastest growing component of this change. We've already seen our Dubai brick-and-mortar return strongly – everyone in the industry was affected but demand at brick-and-mortar is exceeding pre-pandemic levels. But in general, the firms with the most doors are going to be the ones that win. Plus, given how much we are spending to acquire customers in DTC today, the net margins on wholesale are going to be in line if not higher than the DTC  business. In total we have over 15,000 doors in the U.S. and are just getting started.
Could you touch on the recently announced private label business, and how the exclusivity you have with your CBD supplier plays a role there?
We announced the launch of our private label business back in June and the response so far has been strong. We have effectively leveraged our regulatory expertise, along with an exclusive relationship with our raw material supplier to ensure high quality private label products. It's really that last point that's important – by having exclusivity with our supplier in the U.S. and ensuring that those products meet certain standards that are both required now and further into the future when regulations change, we have positioned the business to be the supplier of choice for private label. Ultimately, we would like to own the entire vertical production process to ensure the highest possible margin profile, but this is a great start. We were able to land a leading national publicly traded grocery retailer to launch 10 private label SKUs that shipped this past July. We expect this account could generate upwards of US$1 million in revenues in 2022 and beyond and plan on leveraging our success with our first customer to build out a large private label business. Our philosophy is that while we want to win with our owned brands, there is no stopping private label inclusion in the category – so if we can own the wholesale component of that business as well, our overall share of the category will be substantial.  

Would you consider yourself more of a wellness company as opposed to a CBD company?
Yes! We don't view ourselves as a CBD company at all. We are a wellness company with regulatory expertise. We still run Probulin within the HempFusion umbrella and it has nothing to do with CBD. In fact, Probulin is our best selling and most profitable brand. The thing with CBD is its very complicated from a regulatory perspective and will only get more so over time as the industry evolves. By being out ahead and leveraging our regulatory expertise while building and acquiring leading brands in parallel, we can position ourselves to win as the industry matures.
What are the longer-term plans for Probulin?
We see it as a core component of our brand portfolio over time. We continue to win new distribution partners and are actively engaged in talks to expand its presence across the globe. Plus, it has helped us build a fast growing private-label probiotics business with a very large U.S. grocery chain that gets us very excited. The probiotics market could be worth US$61 billion in 2021 and grow to US$91 billion by 2026.  We expect to command a big portion of that as we grow in the future.  
Is there anything else that you'd like to touch on before we conclude?
I think generally, investors don't fully appreciate just how great of a business Probulin is and how well it fits within our overall portfolio. The brand is already a leader in the probiotics space according to SPINS data.  In fact, we have been identified as the fastest growing brand out of the top 12 brands that collectively represent approximately 90% of revenues in the probiotics category.  What's more, Probulin faces its own set of regulatory restrictions. And by putting so much time and effort in to formulating efficacious products it has given us synergies on the CBD side. These synergies will help us to build efficacious formulations ready for prime time. We think it's only the beginning of what Probulin could be and are excited about what lies ahead in the coming year.