Meet HempFusion's CEO
Introduction
Sophic Capital client HempFusion Wellness Inc. [TSX:CBD-U, OTC:CBDHF] is a leading health and wellness Company offering premium probiotic supplements and products containing hemp-derived CBD. HempFusion's uncompromising approach to regulatory compliance has positioned the Company for potential entry into major retail markets that could be unavailable to other CBD companies, including large food, drug, and mass retail chains, convenience stores, and doctors/practitioners. This is evidenced by the over 15,000 brick and mortar distribution points it currently has and the immediate success of it's recently launched Sagely OTC topical products, which will be featured in an exclusive partnership with a top-10 US retailer across over 1,100 stores to start. Led by a naturopathic doctor with decades of wellness, branding, product, and business experience, HempFusion has embarked on scaling via organic growth and acquisitions. We caught up with HempFusion's CEO Jason Mitchell to learn more about his industry and business.
Meet HempFusion's CEO
Tell us a little bit more about yourself and how you came to be running a CBD wellness business in the U.S.?
I'm a naturopathic doctor who has spent the past 25 years developing related businesses, products, brands, and undertaking scientific research. From a young age, when I got out of college, I built one of today's leading vitamin companies and in the process, designed and launched more than 300 dietary supplements and related products to the market.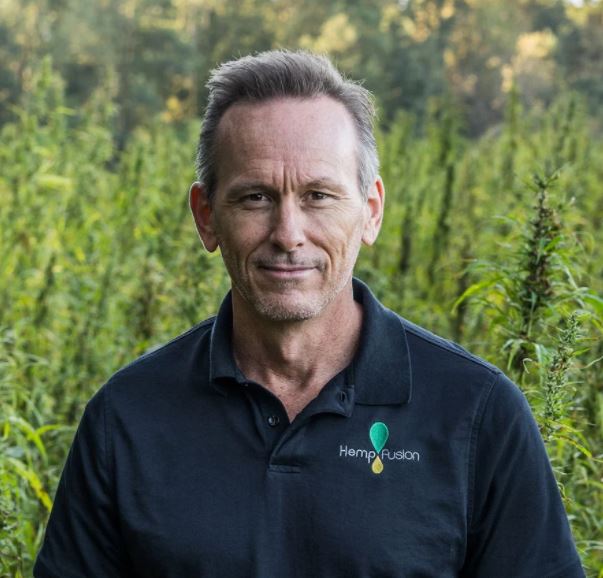 HempFusion Wellness CEO Dr. Jason Mitchell
Our readers understand the marijuana industry and generally know what CBD is. HempFusion focuses exclusively on CBD derived from hemp – walk us through why that's different from marijuana?
In December of 2018, the 2018 Farm Bill was signed into U.S. law, removing hemp from the definition of marijuana in the Controlled Substances Act. "Hemp" was defined under the Bill as "cannabis that had a THC (the principal psychoactive constituent of cannabis) content of less than 0.3% on a dry weight basis. Historically marijuana has been hybridized to increase THC content to give consumers stronger intoxifying effects. Hemp, with its low THC content, does not induce intoxification for those consuming it. What hemp can provide is high levels of cannabidiol (CBD), the second most prevalent active ingredient in marijuana. However, unlike THC, CBD does not intoxify. CBD users have no interest in getting high, and nearly half prefer products with 0% THC (referred to as "broad-spectrum CBD extract" in the U.S.)
Why consume CBD if it doesn't intoxify?
In the medical community there is an extensive body of research on CBD's effectiveness in treating certain medical conditions such as the drug GW Pharma released called Epidiolex for the treatment of epilepsy, and there are early indications regarding several additional use-cases for this incredible active ingredient. There are currently several studies underway to further prove out efficacy, including our co-sponsored study with the University Health Network. CBD can impart some side effects for some consumers such as nausea, fatigue and irritability. But for most users, CBD's benefits far outweigh potential side effects, if they experience any.  There has also been a lot of work done within the scientific community that supports the use of CBD for post workout or post strenuous activity pain and soreness relief.  It shows significant promise in the area of relaxation and helping to deal with occasional stress and because of this relaxation effect it may even prove as a tool to support sleep.
Despite the passing of the 2018 Farm Bill, it appears the U.S. regulatory environment remains quite complicated. What are the current restrictions on selling CBD in the U.S., and how do you see these things changing in the coming months and years?
The 2018 Farm Bill preserved the U.S. Food and Drug Administration's (FDA) authority over hemp products. However, there is a lack of clarity for hemp CBD in the United States. Frankly, it's a bit of a disaster. There are no formal FDA regulations specific to CBD, leaving the industry in a murky position, with major mass channel food and drug retailers, like Walmart, Target, Amazon, CVS, Walgreens, Publix and so many others, not willing to list ingestible CBD products, a segment which could ultimately account for as much as 80% of industry sales.

So, can CBD be sold as a dietary supplement in the U.S.?
Regulators won't classify CBD as a dietary supplement, so 'no'. In fact, two industry peers tried to submit New Dietary Ingredient Notifications (NDIN) to the FDA to market their supplements, but the applications were rejected. I was disappointed by this development (even though they were competitors) but not surprised. I've been in the food supplement business for over 23 years and have a lot of experience working with the FDA. In my opinion, these peers should not have submitted NDINs because the FDA is currently obligated to assert the IND (Investigative New Drug) preclusion, among other things related to a lack of safety data.  The IND Preclusion simply means that the FDA currently cannot allow an ingredient like CBD to be sold as a dietary supplement if a drug by the same or similar ingredient is being sold as a drug.  Therefore the NDIN would automatically be rejected with no apparent cure. There is currently a CBD-drug approved and on the market, so therefore CBD cannot be sold as a dietary supplement under current laws and regulations and the FDA outcome was all but certain.
How does the U.S. CBD industry overcome the FDA's resistance to granting hemp NDINs?
There are two laws that the U.S. Congress is considering. The first is Congress Bill HR841 (Hemp and Hemp-Derived CBD Consumer Protection and Market Stabilization Act of 2021). This Bill would permit the use of hemp and cannabidiol derived from hemp or any other ingredient derived from hemp to be used in a dietary supplement. The second is Senate Bill S.1698 (Hemp Access and Consumer Safety Act) that also allows for hemp-derived cannabidiol and hemp-derived cannabidiol containing substances to be used in dietary supplements and food. In essence, these Bills would allow CBD to be added to dietary supplements in accordance with the Food, Drug and Cosmetic Act. If either Bill passes, then the FDA could not use the argument that CBD is sold as a drug, which they currently use as a preclusion to reject a CBD NDIN.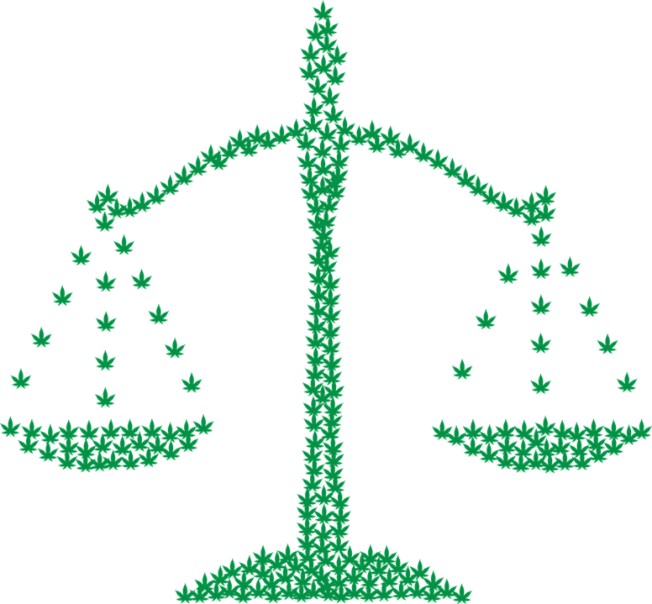 Putting it all together, getting ingestible products on retail shelves appears to be quite difficult?
Yes, especially post-pandemic as retail slowly and cautiously re-opens. But fortunately, we have a team that has had extensive success at getting products on shelves both at HempFusion and in prior companies. And this is reflected in our continued growth in our base wholesale business (as well as online too). Should the regulatory environment change, we would anticipate the number of potential partners for ingestible products at brick and mortar to grow exponentially.
I want to talk more about the number of doors you have still managed to acquire, but we will get to that a bit later. What about on the direct-to-consumer (DTC) side?
When we did our IPO, we saw DTC as the largest opportunity for sales. DTC is the one channel for CBD products that effectively remains open, where we can sell our entire portfolio of products and directly interact with the consumer. The COVID pandemic has shifted consumer purchase behavior online at a rapid pace. In 2020, about 6% to 14% of our total sales came from online transactions. By the second quarter of 2021, our most recent reported quarter, online sales accounted for 27% of our total revenues. I think as more retail websites come online, and as they become more adaptive to consumer preferences and provide more education to consumers, I believe our DTC will grow as a percentage of overall channel mix. We are also making a significant investment into this particular marketing channel to drive future growth on our owned websites.
With your optimism for continued DTC growth, do you think HempFusion will de-emphasize the business-to-business (B2B) sales channel?
No.  Absolutely not. We're already in over 15,000 retail locations across the U.S., and that number is growing. Even if online DTC continues to grow as we believe it will, I think holding and touching products will never go away, much like people want to touch and feel the fruits and vegetables that they buy at grocery stores. Online gives us the opportunity to grow revenues and even gross profit margins. Wholesale gives us longevity because we're at stores that people frequent routinely, and they see us on store shelves during their weekly shop. Wholesale B2B will remain a key component of our sales channel. The biggest hurdle, as we spoke about, is getting ingestible CBD products on store shelves at major retailers. The large banners are waiting for regulatory clarity before they go down this road. And when you think about the category and how important ingestibles are, with velocity at retail of 5x to 10x that of topical CBD products, you can imagine how impactful a change in the regulatory environment could be to our B2B business. Even still, excluding any regulatory changes, we expect our wholesale growth over the next 18 months to play a key role in us achieving our revenue guidance for 2022 of $20 to $25 million.
Given the regulatory constraints and the limitations from major digital platforms like Google and Facebook, how are you able to effectively market that portion of the business?
It's tough, but far from impossible. We leverage a combination of SEO, affiliate marketing – including influencers, earned PR and some various paid media channels that do allow CBD marketing. However, the all-in customer acquisition costs remain quite elevated. It's partially related to the constraints, but also due to the amount of competition going after each of these channels. Today, we can acquire customers at a cost of acquisition (CAC) of around $74 and they come with a long-term value (LTV) of about $142. So, we are first purchase lifetime profitable now, but we would love for that CAC-to-LTV gap to increase over time. Wide scale wholesale distribution should play a meaningful role in that evolution.
Considering how costly it remains to acquire customers it must be difficult to hit any level of scale or profitability until the regulatory side changes?
It really does. The good news is our brand is growing, and we are seeing more and more repeat and returning customers every week. As that continues to grow, our inherent CAC and LTV gap should start to widen, and profitability should improve. However, there is no question a regulatory change could be a major catalyst for us in more ways than one.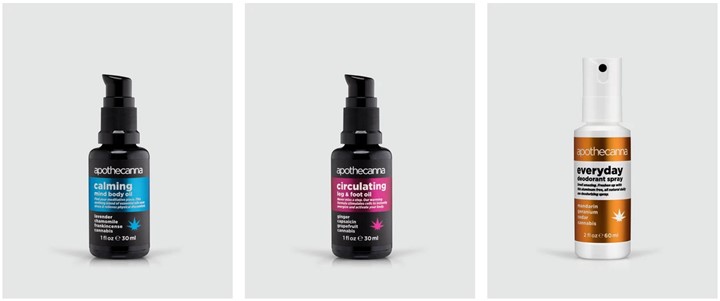 You mentioned the high level of competition on the marketing side – there are obviously a lot of brands out there, more generally – how is that impacting your ability to carve out a portion of the market?
When everything started taking off last year, the market got flooded with a lot of CBD brands – I think over 700 launched between February 2020 and June 2020 alone. But due to the CAC remaining so high and the regulatory issues not being resolved, we have seen many of them go bankrupt in the last 12 months, including one of the largest producers of raw materials). So, while the cost of marketing and competition is high, it's getting easier, relatively speaking, not harder. There are fewer brands competing every day, and the market continues to grow at a robust pace. The HempFusion brand started as a mainly active user-focused brand. However, with our most recent acquisitions of Apothecanna and Sagely, we have added what we believe to be one of the strongest female focused brands on the market (Sagely), as well as a brand that is intently focused on the more mature user – the Baby Boomer (Apothecanna).
Coming Up…
In part two of our interview with Jason, we discuss Sophic Capital client HempFusion's recent M&A activity, it's long-term plans for Probulin, and how the Company plans to continue to grow into a leading health and wellness company across North America.