On May 7, 2021, Real Luck Group (TSXV:LUCK, OTCQB:LUKEF), a fully licensed, award-winning esports betting platform available in over 80 countries, announced a CEO transition. Former Chief Customer Officer Thomas Rosander was promoted to Chief Executive Officer of the Company and appointed to the Company's Board of Directors following the voluntary resignation of former CEO Quentin Martin. We recently chatted with Mr. Rosander to understand how his transition is proceeding, how he is adjusting the strategic direction for the Real Luck Group ("Luckbox" or the "Company"), and to better understand his growth strategy for the Company in 2021 and beyond.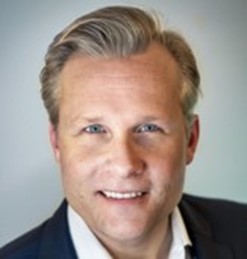 Luckbox CEO Thomas Rosander
Q: Thomas, before we delve into how you've positioned Luckbox, tell us about your background.
A: Sure. I think it's fair to say that online gaming and betting are in my blood. I have over 15 years of professional experience in the igaming and video gaming industry, having built and operated online poker sites, sportsbooks, and casinos. Prior to joining Luckbox, I was Chief Executive Officer of Dunder Casino, Chief Product Officer at Mr. Green Online Casino (acquired by William Hill in 2019), and Section Head Business Intelligence at bwin (acquired by Entain (LSE: ENT), formerly GVC Holdings, in 2016). I was also the Engagement Director and Business Intelligence Director at global game developer Electronic Arts (NASDAQ: EA) where I built up Electronic Arts' free-to-play publishing business.
Q: What brought you to Luckbox?
A: I was particularly attracted to how the Company had positioned itself to capitalize on two major growth trends: 1) the increasing popularity of esports, which is the largest entertainment industry in the world, and 2) the betting industry. Betting is the most efficient way to monetize the esports industry. When I was at Electronic Arts, I constantly thought about the massive opportunity of combining the large, growing esports audience with betting. Luckbox is a young company in growth mode doing just that, and driving revenue is what I love to do. So, I came aboard as Luckbox's Chief Customer Officer with a mandate to scale players leading to gaming revenue.
Q: Having the Board appoint you as CEO a few months in must have been a surprise for you.
A: To be candid, yes, but this didn't actually change much from a business perspective, as I was already running the Company operationally. Quentin is an amazing leader in the industry – one who has a solid strategic mind and marketing skills. As CEO, he was tasked with laying a foundation for Luckbox, thinking about how M&A could benefit the Company, and expanding Luckbox's platform beyond esports and into traditional sports betting and casino games. All in all, Quentin's leadership set the course for the Company to succeed by putting in place enough capital and the right team to take advantage of the large market in front of us. Part of Quentin's contribution was also getting Real Luck Group's story known in the investor community so that Luckbox could raise capital and go public. I joined in February 2021, and the Company was able to close an oversubscribed $17.8 million financing deal in March 2021- a lot quicker than the Company had anticipated. So, with the foundation in place along with a solid balance sheet, I'm looking forward to lead Luckbox through its next phase as a growth company.
Q: Can you elaborate on what the foundation you alluded to is that you can build upon?
A: So far, in 2021, the Company launched betting on 105 traditional sports, marking an expansion beyond esports. Real Luck Group grew its overall team, adding to its product development and marketing talent. On the platform front, we added a leading igaming affiliate platform, Income Access. The Company also added new payment processors, including Neteller, Zotapay, Trustly, Ecopayz, Rapid Transfer, and Paysafe Card. The Company built on its foundation of being an esports betting thought leader, by joining the Canadian Gaming Association – as Canada steadily advances towards the legalization of sports betting. In addition, Real Luck Group launched betting on the new esports game Valorant. On the capital markets side, as I said before, we closed a nearly $18 million financing in March and had a cash position of around $19 million as of March 31. With this cash balance and the platform framework in place, we can now start to seriously scale up the Company's revenue growth strategies. Finally, we also listed in the USA on the OTCQB under the ticker symbol (OTCQB: LUKEF).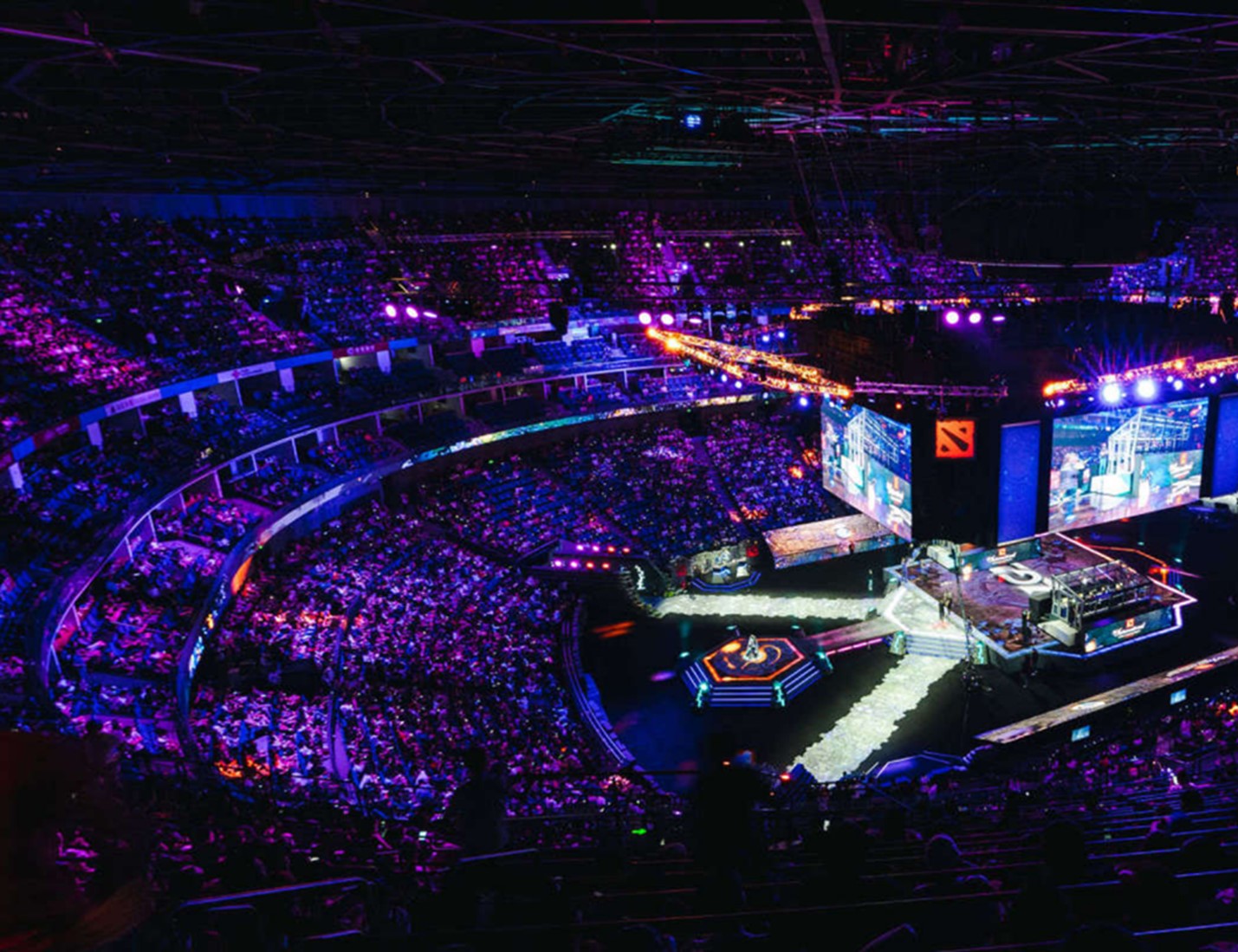 Q: As CEO, have you uncovered any surprises within Luckbox?
A: Nothing significant or unexpected. I spent my first two months at Luckbox developing strategies to increase player growth and gross revenues. As CEO, that's still my main focus.
Q: And how do you plan to increase Luckbox's active players and gross revenues?     
A: We will apply the same proven methodology that I have used successfully in the past. I call it agile marketing, but it is essentially "below the line", data-driven marketing. We measure every player's performance or predicted performance against the cost of the campaign. The Marketing investment is continuously re-directed to the campaign or traffic source performing best at that particular moment.
Q: "Agile marketing" sounds similar to traditional marketing methods.
A: It is, but it is far more data-driven. In fact, "agile marketing" is a lot like trading and hedging used in capital markets. You place an advertisement at an attractive entry price and hedge by adjusting the campaign spend to ensure the best return on that marketing spend. Data drives the decisions, and this is constantly iterated upon. In many traditional marketing methods, you have to decide on a marketing spend in advance and a lot of the decisions are often made by hunches rather than data. We close the loop faster and thereby minimize risk and optimize the return on investment.
Q: Is "agile marketing" new for you?
A: Implementing agile marketing to grow the customer base and revenues is something I achieved at several other companies. It is a proven method to grow certain companies. What's required for success is time, money, data, and patience. I believe, we can soon apply this more nuanced and measured approach to marketing at Luckbox. We have the tools in place to do so and, more importantly, to really lay an emphasis on strategies that we determine are working now that we have the cash to do so.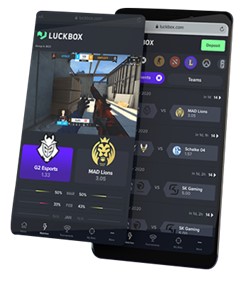 Q: And how will you know when "agile marketing" is working for Luckbox?
A: Our goal is to be able to acquire players profitably this year. Once we reach that milestone, we'll know the model is working.  However, there are key internal processes and metrics that drive achieving that goal. To that end, we're applying an approach pioneered by Google, laying emphasis on OKRs ("Objectives and Key Results"). OKRs are a collaborative goal-setting tool used by teams to set challenging goals (objectives) with measurable results (Key Results). These goals are set each quarter, which allows us to benchmark and monitor how we get to our objectives. These goals are internal (meaning not investor facing) and are meant to be aggressive yet realistic. Most importantly, they are measurable and verifiable. This gives us, as a company, three to five key results the organization can focus on, which are aligned with our overall company goals.
Q: What could be some key OKRs in regard to your agile marketing strategy that you plan to focus the Company on?
A: That's a great question. Naturally, for competitive reasons, neither us nor our competitors can get into the specifics. But, at a broad level, think of it as a marketing funnel. At the top end, we have visitors to our platform, who we acquire via various marketing channels. We then attempt to intrigue visitors so that they become registered users on our platform. Registered users then need to be converted into depositors so that they can then wager on our platform with their monies. The bottom of the funnel produces what in our business is referred to as Net Gaming Revenue ("NGR") which is bets placed by users, less user wins, less licensing fees, less chargebacks and player bonusing. Player retention is an important data-driven aspect as well, and it refers to the amount a player bets in say month two versus their bet placed in month one. We now have the frameworks in place to measure these OKRs and invest accordingly in order to maximize the NGR that is generated. But, as I said, these programs do take some time to yield benefits. We expect to begin sharing the qualitative results of these programs in the second half of 2021.
Q: On your marketing approach, who are the people that Luckbox wants to attract?
A: One third of all people – some 2.7 billion – play video games. About 75% of them are over 18 years old, meaning they can legally gamble. Although only a small percentage of them gamble, they represent the next and largest generation of bettors in an industry (esports) just in its infancy. The average age of our current subscriber is 32 years-old, which means the esports betting market does not have to wait for gamers and esports enthusiasts to reach adulthood. There is a market for esports betting now.
Coming up…
In Part 2 of our interview with Real Luck Group's CEO Thomas Rosander, we'll discuss:
his strategy to turn Luckbox visitors into bettors;
how M&A targets fits into Real Luck Group's future growth strategy, and;
the Company's four core priorities as it capitalizes on the intersection of betting and the rapid growth of esports audiences.