Recap
In our 3 previous reports, we outlined how governments and corporations are focusing on consumer privacy data protection as well as increased consumer concern about the security and use of their data:
This report will demonstrate how this shift in regulation and company compliance relates to Sophic Capital client Reklaim, [TSXV:MYID, OTC:MYID]. Reklaim allows consumers to confirm their identity and unveil data that businesses have collected and sold without the consumer's explicit consent for years. Consumers can take back control of this data by setting up a Reklaim account where, should they choose to, they can be compensated for their data. Through Reklaim, consumers can also subscribe to a SaaS-based privacy tier that reduces the amount of data leaking from their devices while alerting them to any third-party data or password breach for an annual or monthly fee.
The Supply of Data is Shrinking
Data privacy legislation and actions taken by big technology firms to protect user data have reduced supply.
The data market is undergoing an unprecedented reduction in supply. OEMs like Apple and Google have begun to change their products and the effects are being felt in the marketplace. After 90% of Apple users opted out of app tracking via App Tracking Transparency, Meta forecasted a US$10 billion reduction in revenue. Google banning third-party cookies in Chrome removes 65% of tracking from 1.8 billion websites and complicates data monetization across the open web. Any company dependent upon those two sources of consumer data must now find new suppliers. With other tech companies (including Mozilla, Brave, and DuckDuckGo) continuing to stem the collection of data from their products, the number of data suppliers is shrinking, causing many data purchasers to rethink their business and revenue models.
Europe's GDPR and California's CCPA have been catalysts for the changes Apple and Google have made. GDPR forced many of the major tech companies to rethink how they are collecting and using data. In many cases, firms left the European Union (EU) altogether as they found it impossible to remain compliant. With the emergence of CCPA in California, U.S. data firms that previously left the EU cannot leave their home market and are forced to face the reality of a new privacy paradigm. CCPA, and California's CPRA data privacy extension coming into effect in January 2023, have created a new state-level legislative movement that is funneling through all levels of government, applying pressure to third-party data brokers, thereby reducing the supply of personal data that powers the $200 billion US data market. Companies with access to compliant data will benefit from increased sales and favourable pricing as they will be able to pick up market share from those firms unable to remain compliant. The larger question for the market is not whether privacy legislation is accelerating, nor if OEMs are going to continue to reduce the data they supply to the market but rather, where do companies that require data to run their business find data that is both compliant and have scale?
Sophic Capital client Reklaim is the supplier of consumer data compliant with government regulations. Companies that base their business models on monetizing consumer data without explicit consent will likely experience declining revenues. As lawmakers and big tech companies converge to stem the abuse of personal data, businesses are increasingly requiring privacy-compliant data authorized by consumers for use. Reklaim has this compliant data (over 320 million profiles in the U.S. alone), allowing businesses to use this trusted data while allowing consumers opportunities to monetize the use of their data. Virtually all companies will need to re-evaluate their data suppliers over the next 12 months and Reklaim is the partner that can satisfy these privacy challenges.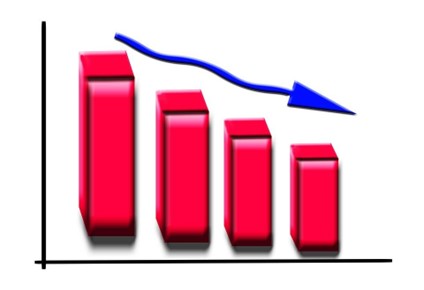 Reklaim is positioned to take advantage of this supply reduction now and in future quarters. Brands, companies, and advertising agencies need consumer data for targeted marketing. They need consumer-consented data to continue growing their businesses and will need to buy data from a new, compliant supplier that has scale. Additionally, these brands and advertising agencies would prefer to access this compliant data on their preferred buying platforms, including Google, The Trade Desk, Live Ramp, Transunion, and others. With over 15 global platform integrations, Sophic Capital client Reklaim can provide compliant data, at scale, into Fortune 500 clients' preferred platform to satisfy their needs.
Disrupting The Data Market
Since 2018, Reklaim has been building a data service, giving consumer access to the information companies have about them, and in turn, offering compliant, zero-party data to brands, agencies, platforms, and data companies.
Driven by the evolution of consumer privacy regulations and how big tech has (and has not) responded, Reklaim has built a platform that allows consumers to sign up and view, for the first time, their online data. Reklaim operates similar to how a consumer can access their credit score.  Currently, 87% of users in North America can find data inside of Reklaim when more than one email or phone number has been added to the platform. Reklaim is the only company in the world providing this service today. Inside Reklaim, consumers can take back their data and share specific pieces of information with companies in exchange for weekly compensation. Or, for privacy-minded consumers, they can choose to protect their personal data via a SaaS-based subscription that encrypts any data coming from their devices.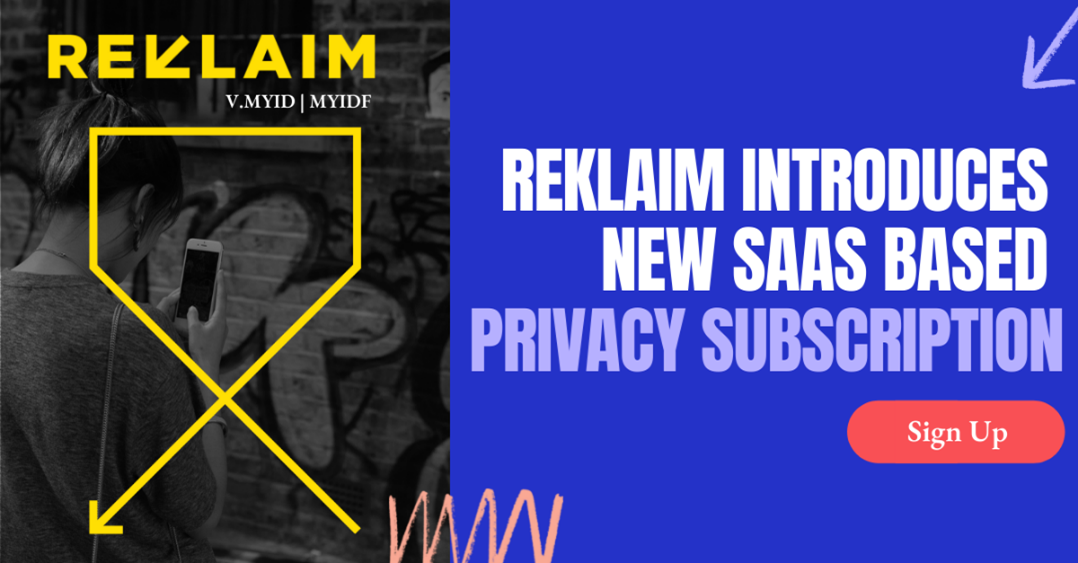 "The market for privacy continues to grow with more consumers becoming aware of the current system of persistent surveillance and the arbitrage of their data," said Neil Sweeney, Founder and CEO of Reklaim. "With companies such as Apple and Google continuing to make changes to reduce the amount of data leaking from their systems, the billion-dollar data market is seeing a reduction in supply, forcing companies that depend on data to find new data partners such as Reklaim. With Gartner forecasting that privacy regulations will cover 75% of the world's population by 2024, Reklaim is well-positioned to be the global leader in providing high-fidelity, consumer-consented data to brands."
Ready to Scale
Reklaim currently has over 320 million accounts on its platform, and over +15 of the largest data distribution platforms currently showcase Reklaim data to their clients. When scanning their data, Reklaim looks across approximately 30,000 data companies' security firms, and publishers.  While the Company expects the number of user profiles to continue to rise, Reklaim's priority is to drive increased revenue by selling more data to more brands, agencies, and data companies. Revenue is accelerating sequentially, with a fast-growing list of Fortune 500 clients, including Microsoft, Bayer, Amgen, HP, Hasbro, Nielsen, Amnet, and UPS, buying data from Reklaim. Each of these clients has determined that Reklaim's data satisfies their needs and added Reklaim to their data mix at the expense of traditional, non-compliant data supplier. With over 75% recurring revenue and increasingly more brands being added quarterly to its client list, Reklaim is in the early stages of scaling.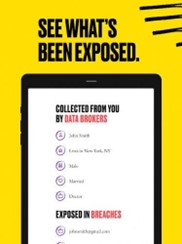 Reklaim plans to increase the size of its salesforce to accelerate data monetization to scale data accounts and distribution channels while exploring accretive M&A transactions to accelerate its revenue growth. With the insights generated from Reklaim's 320 million data profiles, the Company can focus on increasing the volume of client's data sold. 
Major Revenue Growth
During the second quarter of 2022, Reklaim recorded its highest grossing revenue to date. Revenue of $645,008 marked a 65% increase over the first quarter of 2022 and a 216% increase year-to-date versus the same period in 2021. About 85% of second quarter revenue and 87% of year-to-date revenue was recurring. Additionally, in Q2-2022, Reklaim achieved its 2021 full year revenue goal. Gross margin significantly improved QoQ as the Company is focusing on streamlining its operations, leading it towards a cash-neutral position after two years of building its infrastructure, distribution, and scale.
Since the first quarter of 2021, revenue from Brands & Agencies, Platforms, and Data has ramped up across all three verticals (Exhibit 1). Sales by brands and advertising agencies that use data to inform their media purchases have grown 361%. Revenue from integrating Reklaim data into platforms have increased 31%, and revenues from companies looking to purchase first-party consented, high fidelity data have increased 752%.
Exhibit 1: Quarter over Quarter Revenue Growth Across All Business Segments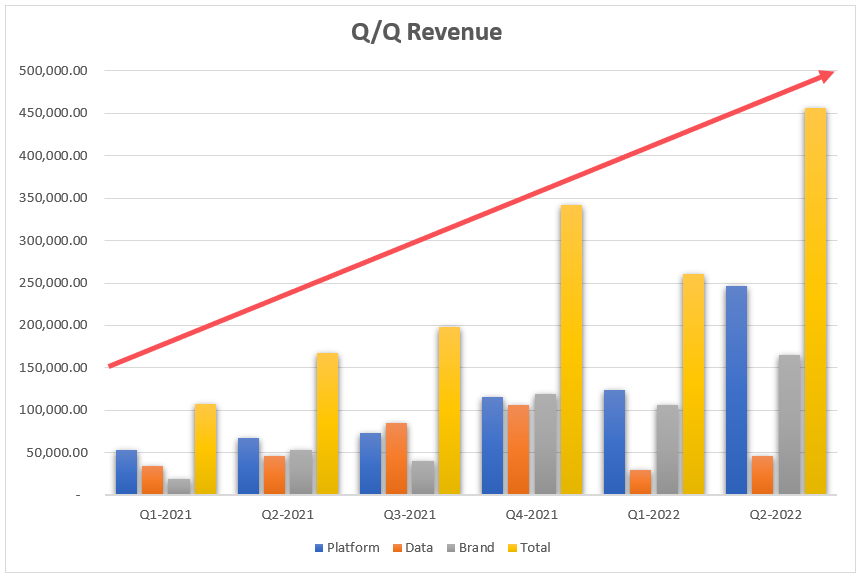 We believe this revenue growth is just beginning. Reklaim has seen triple-digit growth quarter-over-quarter and year-over-year off their small base of clients. And with the data broker's estimated size at about US$257 billion in 2021 and forecasted to grow to US$366 billion by 2029, Reklaim is set for accelerated revenue growth and top-line profitability in the near term. As more consumers seek safe and trusted digital exposure, and as data privacy legislation continues to evolve, there exists a massive opportunity for Reklaim to be a significant provider of consumer data and privacy solutions. 
Working Towards Cash Flow Break Even 
In fourth quarter 2021, Reklaim began streamlining cost of sales to bring the company to neutral cash flow. With a substantial decrease in hosting fees, the Company has already realized a 19% decrease in cost of sales in Q2-2022 compared to Q1-2022. Further improvement is expected in Q3-2022. The Company also implemented efficiencies and changes to its cost of service at the end of Q2-2022 which it expects will drive down costs further and benefit future quarters.
"Data privacy remains at the forefront for governments, technology firms, and consumers," said Reklaim CEO Neil Sweeney. While we are seeing this trend manifest in our growing revenue line, we have begun the acceleration of reducing our cost structure. As we signaled in Q4, after two years of building scale, distribution, and a dominant consumer-facing brand, 2022 was about streamlining costs to be cash flow neutral by the end of Q2. Combining these two trends, revenue growth and a cash-neutral position, will set Reklaim up for positive operating leverage."
Opportunities to Grow Organically and Through Acquisition
Reklaim is actively looking for selective acquisitions that are at least cash flow neutral to drive more revenue and volume to the business. In California alone, there are over 500 data brokers that sell consumer data. California's data privacy laws are going to force these businesses to reassess their business and revenue models since most of the data they consume is unconsented. Plus, California's data privacy laws apply to ANY business operating in California – not just those domiciled there. This leads us to believe Reklaim will have ample opportunities to acquire businesses accretive to revenue.
Investors who believe we are seeing an end to unconsented monetization of consumer data should look at businesses that will benefit from regulations and big tech's moves to stem personal data leaks. One such company is Sophic Capital client Reklaim [TSXV:MYID, OTC:MYIDF], the destination for consumers to access and reclaim their data. Reklaim gives consumers the ability to see what data brands and businesses have collected about them and monetized without their consent. In turn, consumers can choose what data they authorize (or not) to share and get paid for this permission. On the other hand, brands, data brokers, and platforms need high fidelity, first person authorized consumer data to maintain their business models. For those Reklaim users permitting the use of all or some of their personal data, Reklaim can provide brands, data brokers and platforms with consumers data that does not violate data privacy regulations.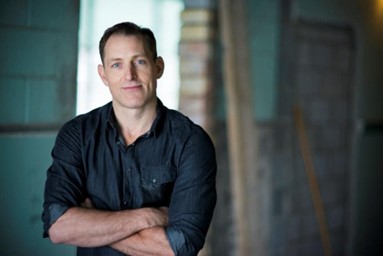 Reklaim CEO, Neil Sweeney

Disclosures
Reklaim [TSXV:MYID, OTC:MYIDF] has contracted Sophic Capital for capital markets advisory and investor relations services.