In our Luckbox (private) – Meet the Company report, Luckbox CEO Quentin Martin's insights into esports and esports betting included:
Metrics about how Luckbox benefitted from the transition from betting on traditional sports to esports;
Luckbox's average customer comes from a generation that grew up with video gaming that is younger than traditional sports bettors and is growing in numbers, and;
Competitive profiles and why Luckbox's Isle of Man gaming license is a clear differentiator amongst most esports betting platforms.
We had the opportunity to continue our discussion with Quentin, focusing on how Luckbox, which on December 16, 2020 went public on the TSX Venture exchange under the symbol LUCK, is positioned to capture a large share of the multi-billion dollar esports betting market and metrics and milestones investors should focus on.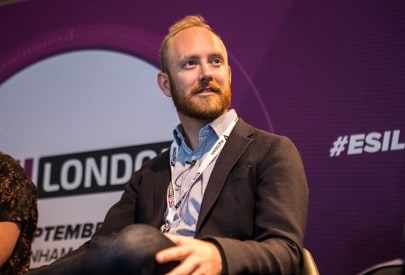 Luckbox CEO Quentin Martin
Q: Quentin, first of all, congratulations on the recent listing on the TSX Venture exchange. Before we delve deeper into Luckbox, could you help investors new to the stock understand your rationale for listing in Canada?

A: Thank you. We're pleased that we've finally become a public company. Why we listed in Canada is a good question, and one that we often get from American investors. We have an existing investor base in Canada who helped incubate our company and get us ready for our public market debut. We're grateful for their support, which also makes Canada a natural first venue for us to list our stock. In addition, Canadian capital markets have a relatively robust ecosystem in the gaming and esports space. These are essential ingredients for us to develop our investor story from Canada. When we achieve larger scale, we would not rule out a listing on the NASDAQ perhaps, but we have to grow our business to a point where such a move benefits our shareholders. As an intermediate step, we expect to have an OTC listing in the USA to provide easier access to our American investors.
Q: In our last conversation, you told us about the transition to esports betting from sports betting during the COVID-19 pandemic, Luckbox's target customer and their evolving demographic profile, the competitive landscape, and the licensing regime. Picking up on that conversation, can you help us understand Luckbox's value chain and how the different pieces of the value stack interconnect with each other?

A: Sure. Esports' value chain begins with player acquisition, usually via traditional digital marketing channels and some newer channels and mediums as well (such as content marketing, influencers, etc.) Player bonuses help support player deposits and also cost operators money. Third-party providers enable odds data, customer verification services (such as geolocation), and payment processing. Tying these pieces together through a compelling user experience and managing gaming risk – both of which we do in-house – is what sets apart successful providers in this space. An important part of the user experience is associated with the width of games bettors can bet on and the depth of different types of bets they are offered.
Q: Could you tell us what types of bets Luckbox offers that competitors do not?

A: Similar to traditional sports betting, esports have all of the commonly known markets, including outright winner, handicaps, and score differential. In addition to all of these standard markets, many competitive video games have distinct outcomes that lend beautifully to betting. For example, Dota 2 is an extremely popular multiplayer online battle game where the objective is to destroy a defending team's base. Our clients can bet on things such as when a team kills its first 10 opponents or achieves other objectives. Each strategic objective has odds for our customers to bet upon, and we can implement an absurdly large number of strategic objectives for them to place wagers upon.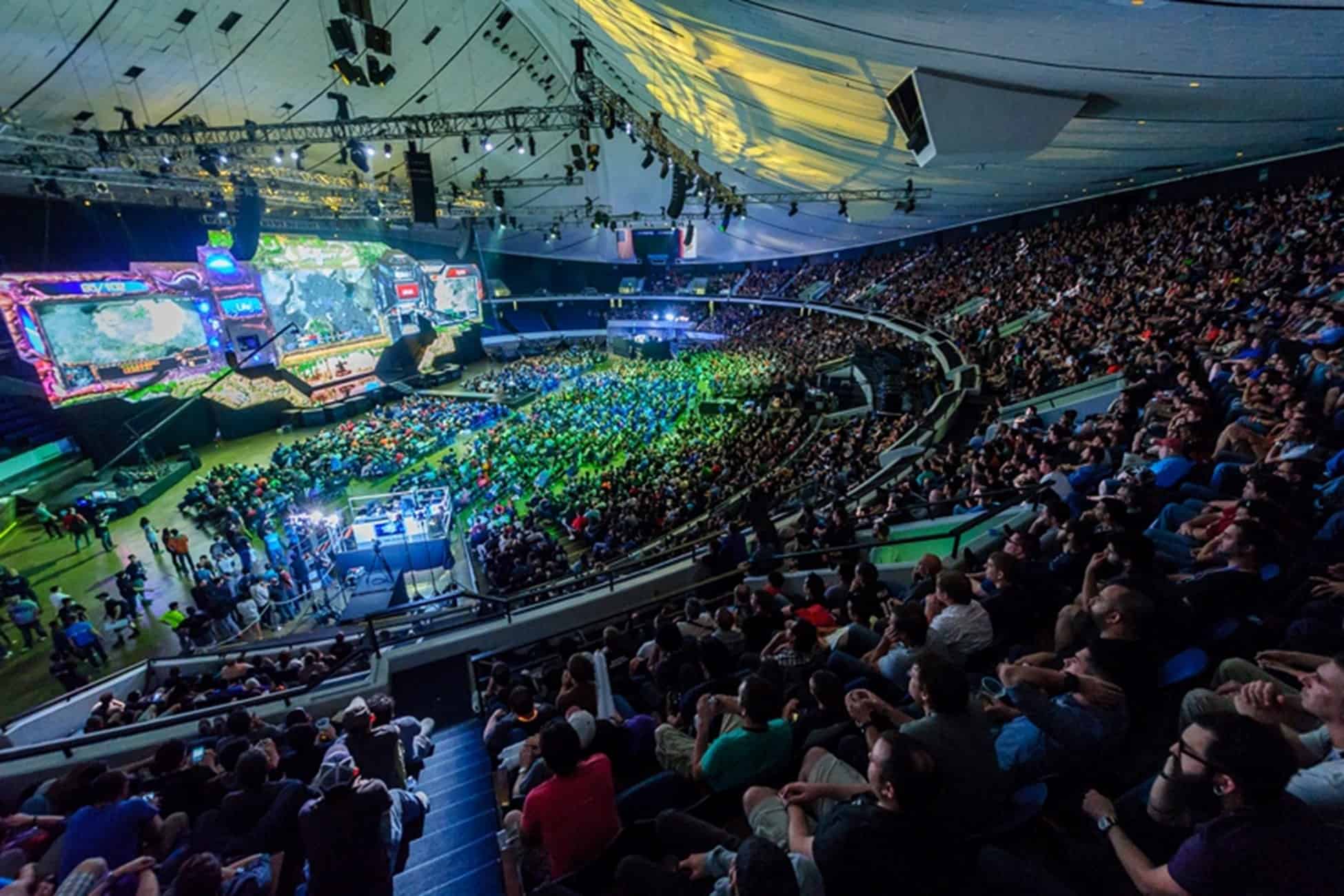 Q: Can you help us better understand the wider gaming coverage Luckbox offers as well as benefits from your Isle of Man gaming license?

A: Yes, absolutely. We spoke about our gaming license in our last interview, and to add to it, an Isle of Man license essentially allows us to work with more payment processors, which results in a better customer experience. Many large and existing gaming providers suffer from the Innovator's Dilemma, and do not want to turn focus away from their existing and profitable business lines of casino games and sports betting. As a result, some providers have entered esports betting but only in a minimal fashion, which is very evident from the resulting tournament coverage and user experience. As a pure play esports betting provider, Luckbox is unencumbered by legacy considerations, which enables us to provide the best esports betting experience to our customers.
A: Yes. For those who may not be familiar with the EGR awards, they are basically the "Oscars for the gambling industry". Winning the Rising Star, one of their headline awards, was a great industry accomplishment and so were the reasons that EGR selected us.
Q: What were the reasons that EGR selected Luckbox for the Rising Star award?

A: The reasons were great testament to our team and the work that they've done. According to, EGR, "Luckbox was head and shoulders above everyone else", and Luckbox was a "really interesting entrant to a growing/new market and may be the first to really nail this and compete with the larger books", and that we are "really on top of the business".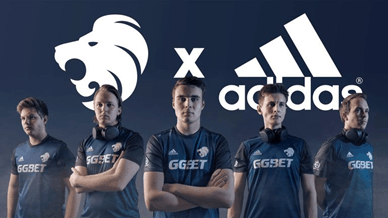 Q: How is Luckbox growing market share within your typical client demographic and beyond?

A: Luckbox has several tactics for growing our market penetration. Recently, we signed with Income Access, one of the largest gaming affiliate platforms, giving us access to 25,000 marketing partners. We also partner with esports teams, organizers, affiliates, and audiences to drive traffic to Luckbox.com. Luckbox is also cultivating communities on social media channels like Twitter and Facebook, creating and sharing our content through those platforms. Going forward, we'll be cultivating more content to build our base. Finally, direct media is another channel we are targeting.
Q: What key metrics should investors monitor when following esports betting companies?

A: Investors should watch for growth in player numbers, that is how many customers are wagering. Player deposits, which convert into bets and revenue, is another important metric. Finally, revenue growth is the most important metric that eventually matters to investors, based upon our conversations with investors so far.
Q: Going forward, what do you think will become a bigger part of Luckbox's business?

A: There are several things we can do. We could offer traditional sports betting or casino games. For now, we want to continue to grow our customer base, market share, and revenue.
Q: Over the next few years, what are some additional growth drivers or focus areas for the industry and Luckbox that investors should be cognizant of?

A: I believe we will see robust M&A in this space – we believe that most existing gaming companies will want to buy esports companies in 3 to 5 years. Esports, in this regard, are a good customer acquisition channel for established companies to gain younger bettors. This dynamic is already playing out to some extent with sports betting. For example, at established European sportsbooks around 30% of sports bettors are also casino players, according to industry sources. On top of this, compliance and regulatory costs are high, which is why M&A makes sense in this space. From our perspective, platform consolidation with regards to an odds platform, Artificial Intelligence to provide a better tailored user experience, casino games, and cultivating an esports community are value multipliers for Luckbox.
Q: What risks to your business and/or industry do you think the most about?

A: As always with the gambling industry, risk of how and when countries regulate or de-regulate can impact our business. We monitor these risks on an ongoing basis and will communicate any that threaten to become significant as soon as we can to the market, though we do not perceive any such significant threats at this time.
Q: Quentin, a key metric that investors always watch is insider share ownership. How much of the stock do insiders own?

A: Approximately 48% is owned by insiders – all of which is locked up from 15 to 36 months.
Q: Another question that always comes up with growing small cap companies is whether they plan to raise money in the near term. Please walk us through your thoughts on this.

A: We do not plan on raising additional capital in the immediate future, especially factoring in anticipated funds of about $4 million from warrants being exercised. Based on our cash burn and balance sheet, we believe we have sufficient runway to grow our business in the near term. However, we could opportunistically choose to pursue acquisitions, as all companies do, which could change the equation.
Q: How can investors get more info about Luckbox?

A: Investors can contact Sophic Capital, our investor relations firm, at All@SophicCapital.com. They can also subscribe to Luckbox's email newsletter: https://upscri.be/l4q7zg.
Q: Quentin, we know you've been extremely busy these past few weeks. Thank you for making time to speak with us.

A: You're welcome.  I look forward to providing future updates.
Disclaimer
The information and recommendations made available through our emails, newsletters, website and press releases (collectively referred to as the "Material") by Sophic Capital Inc. ("Sophic" or "Company") is for informational purposes only and shall not be used or construed as an offer to sell or be used as a solicitation of an offer to buy any services or securities. In accessing or consuming the Materials, you hereby acknowledge that any reliance upon any Materials shall be at your sole risk. In particular, none of the information provided in our monthly newsletter and emails or any other Material should be viewed as an invite, and/or induce or encourage any person to make any kind of investment decision. The recommendations and information provided in our Material are not tailored to the needs of particular persons and may not be appropriate for you depending on your financial position or investment goals or needs. You should apply your own judgment in making any use of the information provided in the Company's Material, especially as the basis for any investment decisions. Securities or other investments referred to in the Materials may not be suitable for you and you should not make any kind of investment decision in relation to them without first obtaining independent investment advice from a qualified and registered investment advisor. You further agree that neither Sophic, its, directors, officers, shareholders, employees, affiliates consultants, and/or clients will be liable for any losses or liabilities that may be occasioned as a result of the information provided in any of the Material. By accessing Sophic's website and signing up to receive the Company's monthly newsletter or any other Material, you accept and agree to be bound by and comply with the terms and conditions set out herein. If you do not accept and agree to the terms, you should not use the Company's website or accept the terms and conditions associated to the newsletter signup. Sophic is not registered as an adviser or dealer under the securities legislation of any jurisdiction of Canada or elsewhere and provides Material on behalf of its clients pursuant to an exemption from the registration requirements that is available in respect of generic advice. In no event will Sophic be responsible or liable to you or any other party for any damages of any kind arising out of or relating to the use of, misuse of and/or inability to use the Company's website or Material. The information is directed only at persons resident in Canada. The Company's Material or the information provided in the Material shall not in any form constitute as an offer or solicitation to anyone in the United States of America or any jurisdiction where such offer or solicitation is not authorized or to any person to whom it is unlawful to make such a solicitation. If you choose to access Sophic's website and/or have signed up to receive the Company's monthly newsletter or any other Material, you acknowledge that the information in the Material is intended for use by persons resident in Canada only. Sophic is not an investment advisor nor does it maintain any registrations as such, and Material provided by Sophic shall not be used to make investment decisions. Information provided in the Company's Material is often opinionated and should be considered for information purposes only. No stock exchange or securities regulatory authority anywhere has approved or disapproved of the information contained herein. There is no express or implied solicitation to buy or sell securities. Sophic and/or its principals and employees may have positions in the stocks mentioned in the Company's Material and may trade in the stocks mentioned in the Material. Do not consider buying or selling any stock without conducting your own due diligence and/or without obtaining independent investment advice from a qualified and registered investment advisor. The Company has not independently verified any of the data from third party sources referred to in the Material, including information provided by Sophic clients that are the subject of the report, or ascertained the underlying assumptions relied upon by such sources. The Company does not assume any responsibility for the accuracy or completeness of this information or for any failure by any such other persons to disclose events which may have occurred or may affect the significance or accuracy of any such information.
The Material may contain forward looking information. Forward-looking statements are frequently, but not always, identified by words such as "expects," "anticipates," "believes," "intends," "estimates," "potential," "possible," "projects," "plans," and similar expressions, or statements that events, conditions or results "will," "may," "could," or "should" occur or be achieved or their negatives or other comparable words and include, without limitation, statements regarding, projected revenue, income or earnings or other results of operations, strategy, plans, objectives, goals and targets, plans to increase market share or with respect to anticipated performance compared to competitors, product development and adoption by potential customers. These statements relate to future events and future performance. Forward-looking statements are based on opinions and assumptions as of the date made, and are subject to a variety of risks and other factors that could cause actual events/results to differ materially from these forward looking statements. There can be no assurance that such expectations will prove to be correct; these statements are no guarantee of future performance and involve known and unknown risks, uncertainties and other factors. Sophic provides no assurance as to future results, performance, or achievements and no representations are made that actual results achieved will be as indicated in the forward looking information. Nothing herein can be assumed or predicted, and you are strongly encouraged to learn more and seek independent advice before relying on any information presented.