In Part 1 of our interview with Real Luck Group (TSXV:LUCK, OTCQB:LUKEF) CEO Thomas Rosander, we learned about his:
esports and gaming background and what brought him to Real Luck Group;
strategy to grow the Company, and;
past successes implementing what he calls "agile marketing" at his prior companies and how he plans to use it at Luckbox.
We continue our conversation with Mr. Rosander.
Q: You've previously discussed your marketing funnel with us, and I understand Luckbox plans to grow it's player base. How does Luckbox turn visitors into bettors?
A: Delivering a better user experience is key. To do this, you must first have the platform pieces in place. To draw customers, it is of absolute importance to have reliable back-end platform features that deliver analytics, customer relationship management (player marketing), customer account management, and lastly relevant content or news. Considering our target group of Gen z and Millennials it is essential to deliver an experience that resonates with their interests, playing and watching videogames.
Q: It's interesting that you previously mentioned content. Can you elaborate how content fits into your strategy? Isn't this a high fixed cost endeavour?
A: In general, tailored content should resonate with the user and attract them to our platform. This content needs to be aspirational and should be closely aligned with different user personas that we would like to target. So, in parallel with agile marketing, we're building the capability to create content that entices current and future customers. Content creates traffic and also helps to reduce churn. To manage this, we hired Nevzat Ucal as Head of Content. Nevzat essentially built the same infrastructure for major brands, such as Red Bull and FOX International.  We plan to have the content strategy implemented during the second half of the year.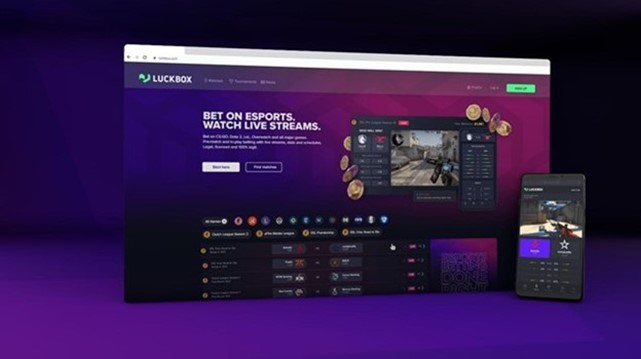 Q: Developing your own content takes time. What is Luckbox doing in the meantime?
A: We intend to be nimble in our content strategy, as alluded to previously. Additionally, our user interface is unique in the industry. When you access the Luckbox app, you are presented with streaming esports in progress. Our competitors' user interfaces aren't nearly as engaging or interactive, in our opinion. And our audience does not tolerate boredom – they are a generation that grew up playing and watching video games, when and where they want. Traditional sports books don't resonate with them. They don't want to look at something that resembles and Excel spreadsheet on their phones. So, we are delivering a betting experience tailored to them, and there are many things we can do to continue evolving this customized experience. A key aspect in this area is the ability to rapidly try new ideas. This inherent extensibility and flexibility need to be built into the platform from the ground up as opposed to adding it on later. This approach also needs to be embedded into the Company culture, which we have worked hard to do. For example, we are continuously looking at areas where we constantly improve the customer experience from their first interaction with us on our landing page, to when they leave the platform. A lot of this can be automated, which is where the big data and machine learning aspect of our platform comes into play.
Q: We've spoken a lot about your organic revenue growth strategy. Does M&A make sense to accelerate Luckbox's growth, in your view?
A: M&A is one of our growth pillars. It parallels our agile marketing and platform/content pillars in the sense that our M&A strategy will target content and data providers. We're looking at some sites and communities as potential content acquisitions because they will help drive traffic to Luckbox. On the data side, we currently outsource our odds making and would like to bring this in-house as well as for trading on the agile marketing side. Currently, there is no single source that can provide esports betting odds, so we want to do it and widen our competitive moat. We've been actively looking at targets. That said, we cannot predict when transactions may occur or their size, but we will keep investors updated as we make progress.
Q: How does Luckbox currently handle esports odds-making?
A: We ingest odds from multiple sources and designed our technology stack to make this process as easy as possible.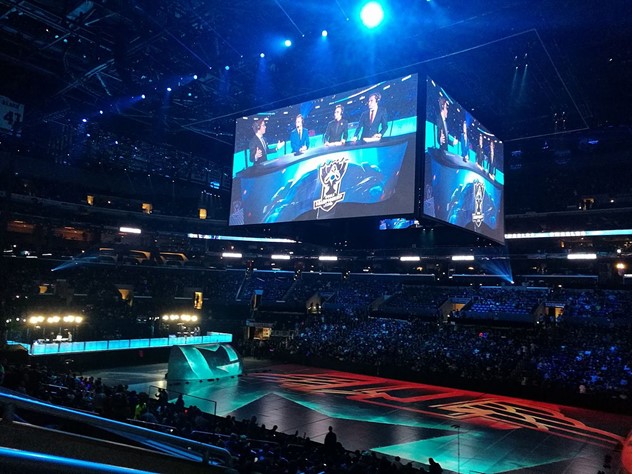 Q: How do you plan to structure M&A deals?
A: We'd like to do mostly paper – that is stock. Doing so will allow us to fund the organic growth engine of our business based on our balance sheet and cash balance. As is common in our industry, any acquisitions would have an earnout component where future considerations are contingent upon the acquired business hitting certain predetermined milestones. However, I will also point out that we're not going to do deals for the sake of doing deals. The target must have a strategic fit and come with a solid management team at a reasonable price.
Q: You mentioned that some investigations were done on whether to expand Luckbox's esports betting into casino betting. Is this something you plan to pursue?
A: Absolutely. First and foremost, Luckbox provides an esports betting platform. However, what our diligence found was that casino betting and esports betting are complimentary. Esports bettors have illustrated they like to play casino games as well and we are seeing good cross-over from casino into esports. We also don't want to risk having our esports bettors move to competing casino betting platforms if they want to play blackjack, for example. Casino will give us an opportunity to cross sell to our players and attract new clients too. This is another area where having a robust core platform allows us to be able to expand into new adjacent areas.
Q: Thank you, Thomas, for taking the time to elaborate on your vision. To end the discussion, how would you prioritize your goals for the Company, and when can investors begin to see the results of the team's efforts?
A: We've got four core priorities. The first, and most important, is enhancing the engine of our platform. This is where most of our organic efforts had been focused when I took on the CEO role. You've seen numerous press releases, highlighting our progress on this front. This core work dovetails very nicely with our second priority – that I was working on as Chief Customer Officer – and that is growing our agile marketing ability in order to generate maximum NGR (revenue) return on our marketing dollars. Our third priority is closely related and is our expansion into the adjacent casino market, which we are targeting for late Fall. At the same time, our fourth priority is that we are continuously looking at our M&A strategy. We will be strategic and opportunistic in order to find, acquire, and integrate targets that maximize shareholder value. Investors should look forward to continued updates on these four core priorities as we execute throughout the year and beyond.