A Turnkey Solution for Telcos to Monetize the Gaming Market
In Sophic Capital's Getting into the Game report, we discussed:
The 2019 global gaming market was worth about US$192 billion and forecasted to grow to almost US$400 billion by 2026;
Gen-Z, the world's largest demographic, seems to prefer gaming to any other form of entertainment, and;
Although telecommunication companies (telcos) are largely underrepresented in gaming, Swarmio's Hive platform and patented latency optimized technology present opportunities for telcos to provide an optimal experience that attracts new Gen-Z subscribers and increases average revenue per user (ARPU) from existing and new customers.
In this report, we introduce Sophic Capital client Swarmio Media [CSE:SWRM], a global gaming and esports technology and media company offering telecom companies a turnkey gaming platform to leverage their existing customers. Swarmio not only provides edge computing solutions for gaming but also the means for telco operators to build something demanded by the Gen-Z gamer: community.
Community is What Most Brands Miss When Targeting Gen-Z
Community is a crucial foundation for Gen-Z's digital lives. Gen-Z is a demographic that is radically inclusive, and their mobile presence makes people and causes important to them accessible. According to a McKinsey & Company survey, 66% of Gen-Z believe communities are created from common causes and interests and not education or economic background. In Sophic Capital's Getting into the Game report we revealed that gaming is Gen-Z's number one entertainment interest.
Gen-Z doesn't like to be a customer – they like being part of a community. They are not loyal to companies – they are loyal to communities. Brands can work to build trust to be part of a community, but if brands break that trust, Gen-Z will banish them. Telcos are a touchpoint for Gen-Z to access their favourite online communities and gaming (their favourite entertainment activity). However, telcos are only monetizing these touchpoints through data plans. Swarmio Media offers telecom operators the ability to finally build communities and trust with Gen-Z through gaming, potentially adding new Gen-Z subscribers, reducing churn, and increasing ARPU.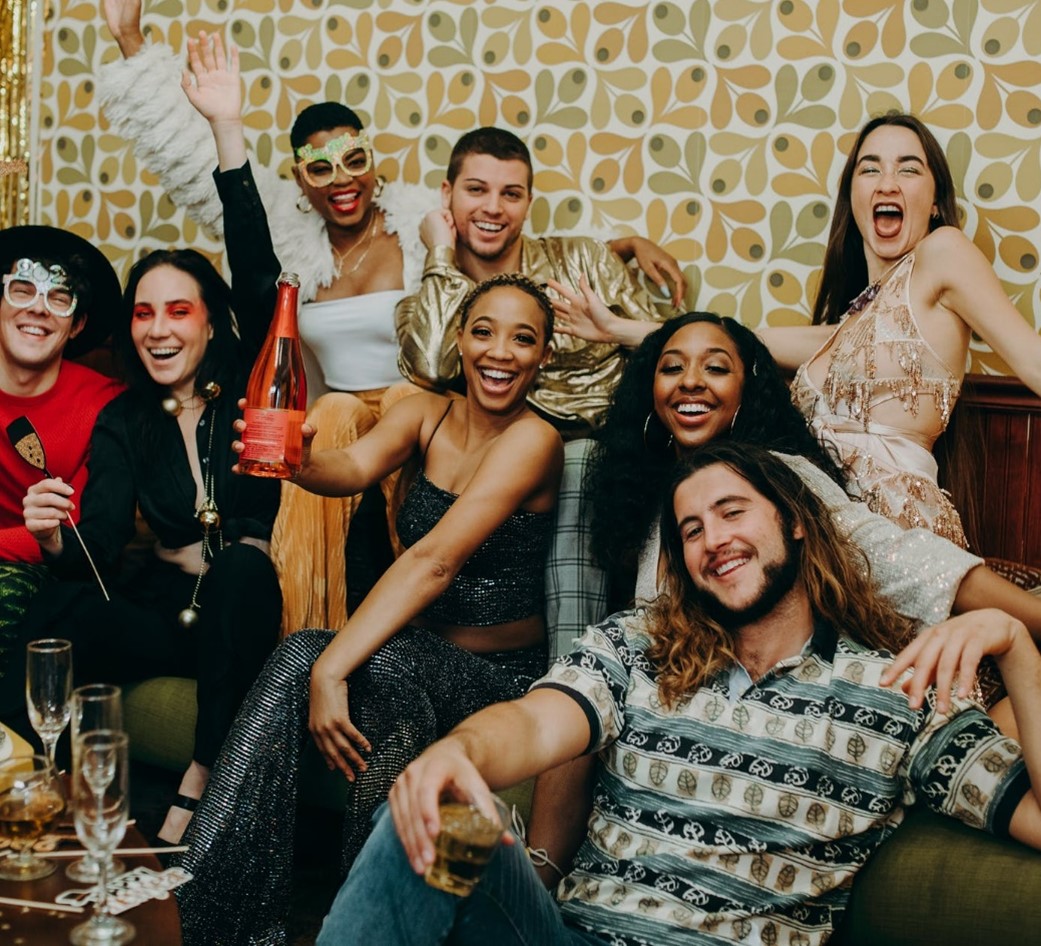 Patented Edge Computing Technology
Founded by telecom veterans, Swarmio Media offers telecom operators a patented edge/cloud solution that reduces latency and offers a superior gaming experience for subscribers. Every gamer needs speed. If telcos fail to deliver speed, Gen-Z will find another telco that delivers. Recall that edge computing shifts processing closer to a subscriber's device rather than host it at a server that is sometimes thousands of kilometers away. Also recall that 5G telecommunication networks offer the ability to upload data about 10 times faster than 4G networks (which have the most global coverage) and decrease latency (the time for data to reach its destination). The speed provided by the combination of edge computing along with 5G networks makes gaming the "killer app" – today!
Swarmio Matrix is the Company's real-time, artificial intelligence (AI) latency-optimized edge computing (LEC) technology for game delivery.  The biggest issue gamers face is lag, with 44% of UK gamers naming it the most infuriating part of gaming. Swarmio Matrix offers faster and more responsive processing closer to gamers to provide a better gaming experience on supported titles. With potentially thousands of edge devices connected to a gaming network, processing needs and node locations become factors in how to optimize latency for all gamers. Swarmio Matrix's proprietary LEC provides a solution to this complicated issue, ensuring a seamless and fair gameplay experience for gamers in those environments.
Telco operators can utilize edge gaming through Swarmio Matrix, creating fantastic gaming experiences for players. Telcos also need to monetize this cutting-edge AI latency-optimization platform. Swarmio Hive fills this need.

Swarmio Hive: Attract Gen-Z Subscribers and Make them Stick to Telcos
One way Swarmio builds telco subscriber stickiness is by building community through Swarmio Hive (Exhibit 1), the Company's turnkey gaming and esports platform for telecom operators. Swarmio Hive helps telecom operators capture, engage and monetize gamers via community building and gaming engagement tools. This begins with the customized, branded Swarmio HIVE community hub, tailored to a telecom operator's subscribers, that offers rewards, community, content, and game play. One unique aspect of each custom Swarmio Hive deployment is the ability for members to challenge each other in matches and tournaments. Even influencers can issue challenges, giving players access to fan favourites. Rewards like virtual prizes, access to influencers, or points that gamers can exchange for other prizes, skins and in-game content can be issued during challenges. Creators can either stream their matches for public consumption or privately through dedicated servers.
Swarmio Hive fully manages gaming and esports operations for telco operators. Everything from event design and administration, influencer management, community management, to gamer-centric support, Swarmio Hive ensures not only stress-free operations for telcos but also a perfect gaming experience and community for telco subscribers.
Exhibit 1: Swarmio Hive is an Application for Telcos to Monetize and Retain Gen-Z Gamers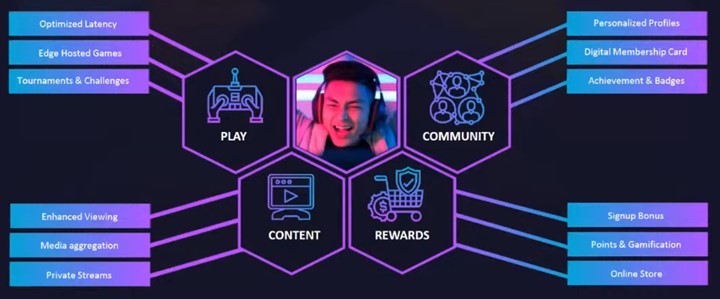 Access to Tournaments Inside the Swarmio Hive Community
Swarmio Hive is a community and gamification platform offering members the ability to organize tournaments. Propagating a shared gaming interest solidifies Gen-Z communities, and this is what gaming tournaments accomplish. Tournaments also offer participants the opportunities to win points, which can be redeemed in the platform for things like gaming skins (virtual assets). With multiple tournaments available on Swarmio Hive daily, this rewarding gameplay builds loyalty and engagement, helping telcos to reduce churn and continue to increase ARPU.
Access to Influencers Inside the Swarmio Hive Community
Brands are still trying to understand how to build Gen-Z loyalty. Throwing money and splashing logos is not enough. As we discussed, loyalty and community are pivotal for Gen-Z. Loyalty is based upon trust, and one way to build trust is through words, actions, and influencer content.
An "influencer" is a social media celebrity who has a reputation for expertise in a certain field. A gaming influencer could be a professional esports gamer, someone who has extensive knowledge to comment on gaming, or someone who can play call a gaming tournament while keeping viewers engaged.
Some influencers may not have millions of followers but have a strong local presence. Telcos that license Swarmio Hive have the opportunity to attract these local influencers and help them grow their presence. This can be something like allowing 10 fans the chance to compete against a local esports pro or redeeming points to conference with a gaming expert. Influencer access grows trust and loyalty to Swarmio Hive and builds community, increasing subscriber stickiness for telcos.
Paid Tier Potential Offer Telcos Additional Revenue Opportunities
Swarmio Hive allows telcos to not only attract and maintain gaming customers but also offer different paid membership tiers. For example, lower tiers could offer limited prizes and higher tiers could add private game servers or allow a subscriber to run their own event. Telcos could also bundle tiers with data caps.  These tiers can be bundled for new subscribers or existing and increase ARPU for the telco.
Easy Integration For the Telco
Swarmio provides a turnkey solution for telcos and fully manages all gaming and esports operations. As seasoned veterans in the telecom space, Swarmio delivers the gaming solution for telcos and their subscribers, combined with support based upon industry IT service management methodologies.
After a telecom operator licenses Swarmio's platform, the Company's gaming and esports team collaborates with the customer to design, implement and manage the end-to-end operations of the platform. This frees resources for telcos since their involvement in implementation, management, and maintenance is Swarmio's responsibility. From event design and administration, influencer management, community management, and gamer-centric support, Swarmio ensures that operations run smoothly for telcos while consistently delivering a perfect gaming experience and community for a telco's gaming subscribers.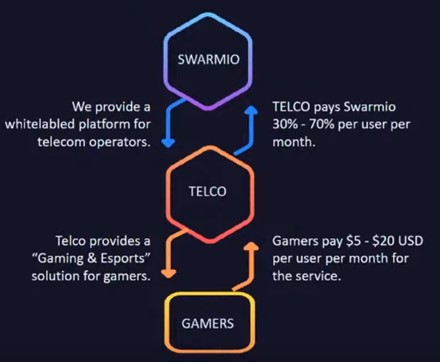 Telco Investing in Marketing for Profit Share
When telcos sign up with Swarmio they agree to a revenue share in the monthly ARPU and revenue from the platform for all the services. The telco agrees to a significant marketing investment to introduce the platform to its subscribers and integrates Swarmio into its payment processing for easy billing. This is important in the regions that Swarmio is targeting as customers generally have payment set up with the telco, making it easy to bill in regions where billing electronically can be challenging.
Summing the Play Action
In summary, Swarmio is the right solution, for the right industry, for the right people. Video games are the primary source of entertainment for Gen-Z, the largest demographic globally.  Online video games face challenges with lag, making the experience unpleasant for gamers – especially for gamers who live far from game hosted servers. If a gaming experience is consistently "laggy", Gen-Z will abandon it. Telcos can't afford to lose that attention. Telcos need new revenue streams to support their constant network enhancements as consumers will always demand more speed and lower latency.  Telcos also need to increase APRU. Fortunately, Swarmio addresses these issues by providing turnkey, telecom-grade edge computing that can minimize lag, thus, enhancing gaming experiences for gamers on Swarmio Hive. Swarmio's solution also allows several ways for Gen-Z to build community (very important to this demographic) though custom gaming events, challenges,  tournaments and engagements, meaning telcos can reduce churn, potentially add subscribers, and increase ARPU. Investors seeking an opportunity to invest in the multi hundred-billion-dollar gaming industry, Gen-Z (the largest global demographic), and telecommunications should consider Sophic Capital client Swarmio Media [CSE:SWRM].
Coming Up…
In our next report, Sophic Capital will discuss Swarmio's first targeted markets and why.
Sign up for all of Sophic Capital's reports at https://sophiccapital.com/subscribe/