Weekly Investment News and Analysis
Please see what we've been reading in technology and ESG related investing this week. Please feel free to send us what you've found interesting.
Invesment News in the Past Weeks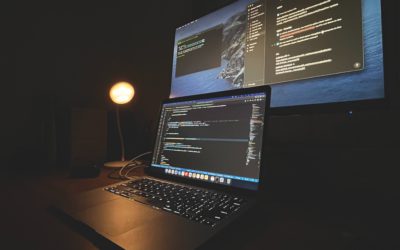 Major indices reverted back to their pre COVID peaks, and the S&P posted its worst week since March 2020 despite a slight rise yesterday, according to Morning Brew. M&A is likely to pick up, and is likely to be a significant driver of value for Canadian tech firms in 2022, according to PwC. Telus Corp. (T-TSX) said Thursday it agreed to pay $2.3 billion (US$1.8 billion) plus assume $600 million in debt to buy LifeWorks Inc (LWRK-TSX), a Toronto-based human resource consulting and technology services company in the health and wellness sector. Thirty-five privately-held Canadian tech startups are on their way towards reaching $1 billion in annual revenue, according to a new data-based initiative from Kitchener-Waterloo tech hub Communitech. Voyager Digital (VOYG-TSX) signed a term sheet for US$200 million and 15,000 BTC revolving line of credit with Alameda Research. Klarna Bank AB is considering raising fresh funds at a significantly lower valuation than it achieved a year ago, according to people familiar with the situation, a sign of the punishing environment for tech companies. Roku stock jumped after unveiling Walmart e-commerce partnership. Shares of e-commerce companies Jumia and MercadoLibre plummet following Insider's report about Amazon's expansion plan in Africa and South America. Alibaba, NIO stocks soar after report Ant Group OK'd to set up financial holding company. The U.S.-listed shares of China-based companies were seeing big and broad gains in premarket trading Friday, after Reuters reported that China's central bank accepted Ant Group's application to set up a financial holding company. MicroStrategy CEO Michael Saylor says there's no margin call on its bitcoin loan and it has plenty of collateral. Coinbase stock falls 15% as cryptocurrencies lose billions.