Weekly Investment News and Analysis
Please see what we've been reading in technology and ESG related investing this week. Please feel free to send us what you've found interesting.
Invesment News in the Past Weeks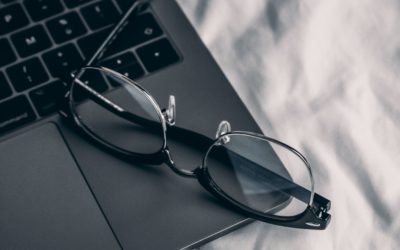 In light of ongoing market volatility, last week was unsurprisingly quiet in Canadian public markets. That said, Portage Ventures closed $788.5 million for its third FinTech fund, which could now be one of the largest early-stage FinTech-focused venture funds in the world. A recent Washington Post piece called out some unsavory behavior by esports organizations, however, public traded companies that are involved in esports, such as Enthusiast Gaming (EGLX-TSX) and GameSquare Esports (Sophic Client, GSQ-CSE), have long had policies that address and curtail these issues. Sophic Client, Clear Blue Technologies' (CBLU-TSXV) CEO recently returned from overseas customer, prospect, and investor meetings where conversations increasingly focused on how Clear Blue's renewable, solar power solutions can resolve these issues. Investors seeking exposure to this secular theme should consider Clear Blue Technologies. In the US, Fidelity, T. Rowe mark down their Instacart stake by up to 18%, in light of ongoing market turbulence, we would not be surprised to see additional mark downs in private VC backed companies' valuations. Amazon announced a US$10 billion share buyback, 20-for-1 stock split, sending the stock up 6% after hours on the announcement. WeWork reports 7.8% increase in revenue for Q4, however some investors question if the company will need to raise capital in H2 2022. Intel's Mobileye self-driving unit 'confidentially' files for IPO. Uber issued an upbeat outlook for the first quarter, declaring in a securities filing that its ride hailing business was "bouncing back from Omicron much faster than we expected." Rivian stock fell by more than 14% after hours Thursday after the electric vehicle maker said supply chain snags would hinder production this year and indicated it still had a long way to go to deliver on a much-hyped partnership with Amazon. The 'Jedi Blue' ad deal between Google and Facebook sparked new Antitrust probes in EU and UK.