Weekly Investment News and Analysis
Please see what we've been reading in technology and ESG related investing this week. Please feel free to send us what you've found interesting.
Invesment News in the Past Weeks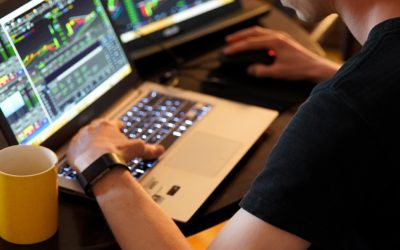 The first holiday shortened, yet volatile, first week of 2022 trading was off to a slow start in Canada, but there was plenty of action in the USA. Another data point suggested that the final numbers for 2021 venture capital investments pointed to a whopper of a year. Crunchbase reported that global venture funding nearly doubled last year to US$643 billion compared to 2020, due diligence was a casualty in light of increased funding, according to various reports. San Francisco-based social-media company Reddit Inc. has picked Morgan Stanley and Goldman Sachs to help it go public as soon as March. OpenSea, one of the most talked about blockchain start-ups in Silicon Valley, said on Tuesday that it had raised US$300 million in new venture capital, making it the latest company to cash in on a rush to fund cryptocurrency start-ups. Banking app Dave shares rose 9% in public listing after SPAC merger. Tencent raised US$3 billion in Sea share trade. If all the rumors are correct, 2022 is the year when Apple will finally introduce its own mixed reality headset. Technology analyst Ming-Chi Kuo believes that Apple's headset will be released in late 2022 with limited supplies. Qualcomm and Microsoft are teaming up on an augmented reality initiative. Facebook parent Meta Platforms Inc. has ceased development of a new VR/AR software operating system that employed more than 300 after four years, The Information reported Wednesday. Facebook has never regularly disclosed sales data for Oculus, which it acquired in 2014 for US$2 billion. But IDC estimates that unit sales of the company's VR devices in 2021 will come in between 5.3 million and 6.8 million. Either one would be a nice jump from the 3.5 million Oculus units estimated to have sold last year. And it is far better than the anemic sales from before the company put out its first Quest headset in mid-2019. Oculus devices before that mostly required a cable running to a high-powered PC. Such "tethers" have severely limited the appeal of VR devices even to the gamer crowd.