Weekly Investment News and Analysis
Please see what we've been reading in technology and ESG related investing this week. Please feel free to send us what you've found interesting.
Invesment News in the Past Weeks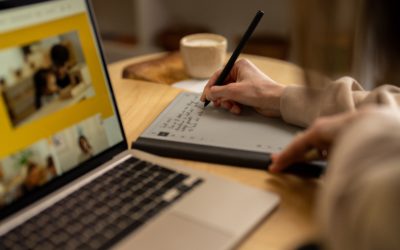 The markets last week took a breather from multi week rallies, as we pointed out the NASDAQ looked a bit stretched last week. Dow Jones fell 1.7%, and S&P 500 and Nasdaq fell 1.4%. Tiger Global raised US$2.7 billion for its latest private tech fund, 55% less than the US$6 billion goal set last fall and 79% lower than its prior, US$12.7 billion fund. SoftBank Group CEO Masayoshi Son said on Wednesday that his tech investing conglomerate plans to shift its stance to "offence mode" amid excitement over advances in artificial intelligence. Virgin Galactic raises US$300 million, seeks another US$400 million to expand spacecraft fleet. Cloud banking vendor nCino explores sale. Amazon's iRobot deal faces EU antitrust investigation, sources say. Shares of UK online supermarket Ocado soared on talk of Amazon bid interest. Nvidia board member cashes out on the chipmaker's surging stock, selling over 100,000 shares for US$51 million. Cisco launches new AI networking chips to compete with Broadcom, Marvell. Google and OpenAI talk to publishers about licensing content for AI. Rivian to adopt Tesla's North American charging standard. In Canada, Quisitive announced $6 million bought deal financing, in sign that could potentially positive investor deal appetite in H2 2023. Railtown Technologies announced an increase to its LIFE non-brokered private placement to $2 million. Calgary-based startup Eavor, which offers geothermal technologies for producing energy, has raised approximately $80 million in what it called the first close of its Series B round. Québec City-based Poka, is set to be acquired by Swedish enterprise software giant IFS, in a reported $200 million deal. Sophic Client, OneSoft Solutions, is a compelling opportunity for investors who want to invest in an AI company currently monetizing its solution with globally known brands. OneSoft has commercialized machine learning for years with major industry customers, and is forecasting 151,000 miles of pipeline miles on SaaS subscription in 2023, or ~25% of the U.S. addressable pipeline market.