Weekly Investment News and Analysis
Please see what we've been reading in technology and ESG related investing this week. Please feel free to send us what you've found interesting.
Invesment News in the Past Weeks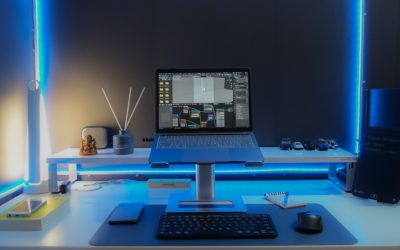 While headlines haven't turned positive yet, Dow Jones was up 2.7% last week, the S&P 500 rose 3.65%, and the Nasdaq composite was up 4.1%. In Canada, Bragg Gaming secured U.S.$8.7 million funding for Company's further execution on its growth initiatives. Shopify announced a pair of leadership changes Thursday, with a new chief operating officer set to take over immediately and a new chief financial officer slated to begin in October. U.S.-listed Chinese stocks fell Monday amid lockdown restrictions on 65 million people. Shares of Getty Images shot up 13.4% in premarket trading Wednesday, after the visual content company said it signed a "multi-year" renewal agreement with Amazon. GameStop reported wider loss, and announced a partnership with crypto exchange FTX. Netflix is trying to better control rising cloud computing costs with longtime cloud partner Amazon Web Services as part of its efforts to reduce total expenses, the Wall Street Journal reported. Former Disney CEO Bob Iger said on Wednesday that the company estimated a "substantial portion" of Twitter users were "not real" back in 2016 when the entertainment giant was considering buying the social media platform. Apple picks Globalstar for emergency satellite service on iPhone 14. While people are hyped up about the Apple September event, Bloomberg's Mark Gurman is back with more information regarding the upcoming Mixed Reality headset. According to him, Apple is developing three new headsets code-named N301, N602, and N421. Uber partners with Nuro on food deliveries using autonomous EVs starting in the fall. Rocket Lab's recycled booster engine fired flawlessly after an ocean landing. Amazon's 'Lord of the Rings' TV series got a record 25 million viewers. Apple TV+ global market share surpasses 6%. Mercedes-Benz and Rivian partner to jointly build electric vans in Europe.