Weekly Investment News and Analysis
Please see what we've been reading in technology and ESG related investing this week. Please feel free to send us what you've found interesting.
Invesment News in the Past Weeks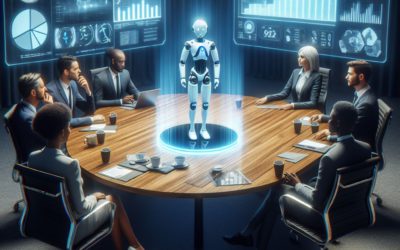 Last week, Dow Jones rose 1.3%, S&P 500 was up 1%, and Nasdaq gained 0.9%. Market indices have had a good November, approaching 2023 highs. The VIX is at lows, leading some investors to believe that the market is due for a healthy consolidation or pullback. In the most captivating story in tech last week, OpenAI said it had reached an agreement "in principle" for Sam Altman to return to the startup. Altman, who was fired just last Friday as CEO, had agreed to an internal investigation into alleged conduct that prompted the company's board to oust him. The Board was reportedly concerned a new Q* breakthrough could threaten humanity, by enabling AI to "surpass humans in most economically valuable tasks". An OpenAI employee share sale that values the firm at US$86 billion is back on track following Altman's reinstatement as CEO. Nvidia forecasted US$20 billion revenue next quarter, expecting a negative impact from China, the stock fell 1.5% after hours. Regulators in Europe and China have questioned Nvidia how it allocates its supply of highly sought-after chips. Apple's Vision Pro is still not quite ready for launch, and is likely to release around March. Binance's CEO has stepped down, pleading guilty to federal crimes. The SEC is suing crypto exchange Kraken. In Canada, Sophic Client, Ionik acquired substantially all of the assets of S44 LLC (SHIFT44), for a total aggregate purchase price of ~US$40 million payable in cash, debt and stock. On November 23, 2023, Ocean Infinity Group Limited, sold all of its 21,280,000 shares in Sophic Client Kraken Robotics for ~$0.5011 per share, clearing an overhang on the stock. Sophic Client, Clear Blue partnered with Watt Renewable Partners for its scale up in Nigeria and across Africa. The companies plan to deploy 1000 solar hybrid powered systems for telecom towers across Nigeria and Africa over the next three years. Watt has purchased 160 systems from Clear Blue for a total purchase price of $1.58 million.