Weekly Investment News and Analysis
Please see what we've been reading in technology and ESG related investing this week. Please feel free to send us what you've found interesting.
Invesment News in the Past Weeks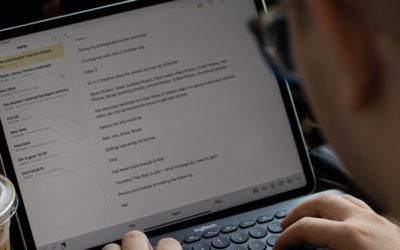 Last week, the Dow Jones was up 2.9%, the S&P 500 was up 3.25%, and the Nasdaq composite was up 3.1%. The Nasdaq is now up 20%+ since it's June 16th low. SoftBank reported a record net loss of US$23.4 billion for Q2 2022, as the global stock market rout dealt a severe blow to the vast portfolio of the company's Vision Fund. The company now expects to book a gain of more than US$34 billion by reducing its stake in Chinese e-commerce giant Alibaba. Shares of Nvidia dropped 8% after a preliminary earnings announcement for the July quarter warned that weaker-than-expected demand for its gaming chips caused it to fall far short of the revenue target it had shared with investors last quarter. Palantir plunges 14% after scaling back its annual forecast. Trade Desk stock soars toward best day since 2018 amid 'standout' performance. AppLovin offers to buy video game software maker Unity in US$17.5 billion deal. Elon Musk sells nearly US$7 billion worth of Tesla stock amid Twitter uncertainty. South Korean investors pour more cash into SpaceX at US$125 billion price tag. Apple tells suppliers to make at least 90 million iPhone 14 units. BlackRock launches Bitcoin Trust for big clients. In Canada, D-Wave listed on the NYSE following the close of a SPAC deal. With a new team, Framework Venture Partners secures US$100 million first close for its second fund. Sophic Client Jasper, Commerce preannounced continued growth in Fiscal 2022 (ending July 31). Sophic Capital published a piece on client UGE International's benefit from the largest climate package in U.S. history. We also published the first part of a CEO interview from our client Edge Total Intelligence, highlighting the company's enterprise software platform, value proposition and end markets.