Weekly Investment News and Analysis
Please see what we've been reading in technology and ESG related investing this week. Please feel free to send us what you've found interesting.
Invesment News in the Past Weeks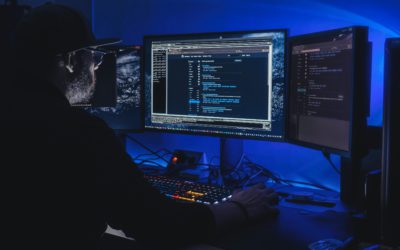 Public markets remain extremely volatile, as demonstrated by the 7%+ intra-day swing in the NASDAQ Composite on Thursday, February 24th. Against, this backdrop, Waterloo based eSentire will be valued at US$1.1 billion following $325 million deal. In addition, we counted ~$100 million of additional VC backed deals in Canada last week. Traction Guest, which was one of the first four companies to receive an investment from Salesforce's $100 million Canadian-focused fund, will be acquired by Salesforce. Terms were not disclosed. Twitter Inc. said Wednesday it is offering US$1 billion of high-yield 8-year bonds in a private placement. Carvana, the online used car marketplace, has agreed to buy Kar Global's Adesa U.S. auction subsidiary for $2.2 billion in cash. SoFi Technologies Inc. is buying banking-software maker Technisys SA for about US$1.1 billion, the latest in a string of deals designed to transform the lender into a one-stop financial shop. The SEC is investigating whether Tesla stock trades made by Elon Musk and his brother violated insider-trading rules, WSJ report says. Apple reportedly completed production tests for its AR/VR headset. Meta Platforms has broken up a group of more than 300 employees working on operating systems for its virtual and augmented reality devices, according to three people with knowledge of the situation. Meta Platforms is testing ad-revenue sharing on Facebook Reels with all creators in the U.S., Canada and Mexico. It will expand the test to more countries in the coming weeks. Alibaba reported its slowest-ever revenue growth for the quarter through December, as its core commerce business in China grew only 7% amid an economic slowdown.